HYPHAE: New Prints
April 12 – May 24, 2019
Opening Reception
Friday, April 12
7 – 9 pm
In her second solo exhibition with Reynolds Gallery, Tanja Softić presents four series of works on paper which encompass aspects of printmaking, drawing, and photography. The works reflect her ongoing exploration of the impacts caused by the displacement she and countless others experienced in Yugoslavia during the wars of the early- to mid-1990s. From a larger perspective, themes of migration, memory, dreams, and communication across distance reverberate throughout the exhibition.
In 1988, Softić received her Bachelor of Fine Arts from the University of Sarajevo, Bosnia and Herzegovina and in 1992 received her Master of Fine Arts from Old Dominion University in Norfolk, VA. She has been awarded numerous accolades, including a 2012 Theresa Pollak Award for Excellence in Visual Arts, a 2009 Pollock-Krasner Foundation Grant, and a 1996 National Endowment for the Arts Fellowship, among others.Her work is held in numerous private and public collections, including the Art Gallery of New South Wales, Sydney, Austria; the Ino-Cho Paper Museum in Kochi, Japan; the Library of Congress, Washington, D.C., and the Virginia Museum of Fine Arts, Richmond, Virginia. She currently resides in Richmond, VA, working as a Professor of Art at the University of Richmond.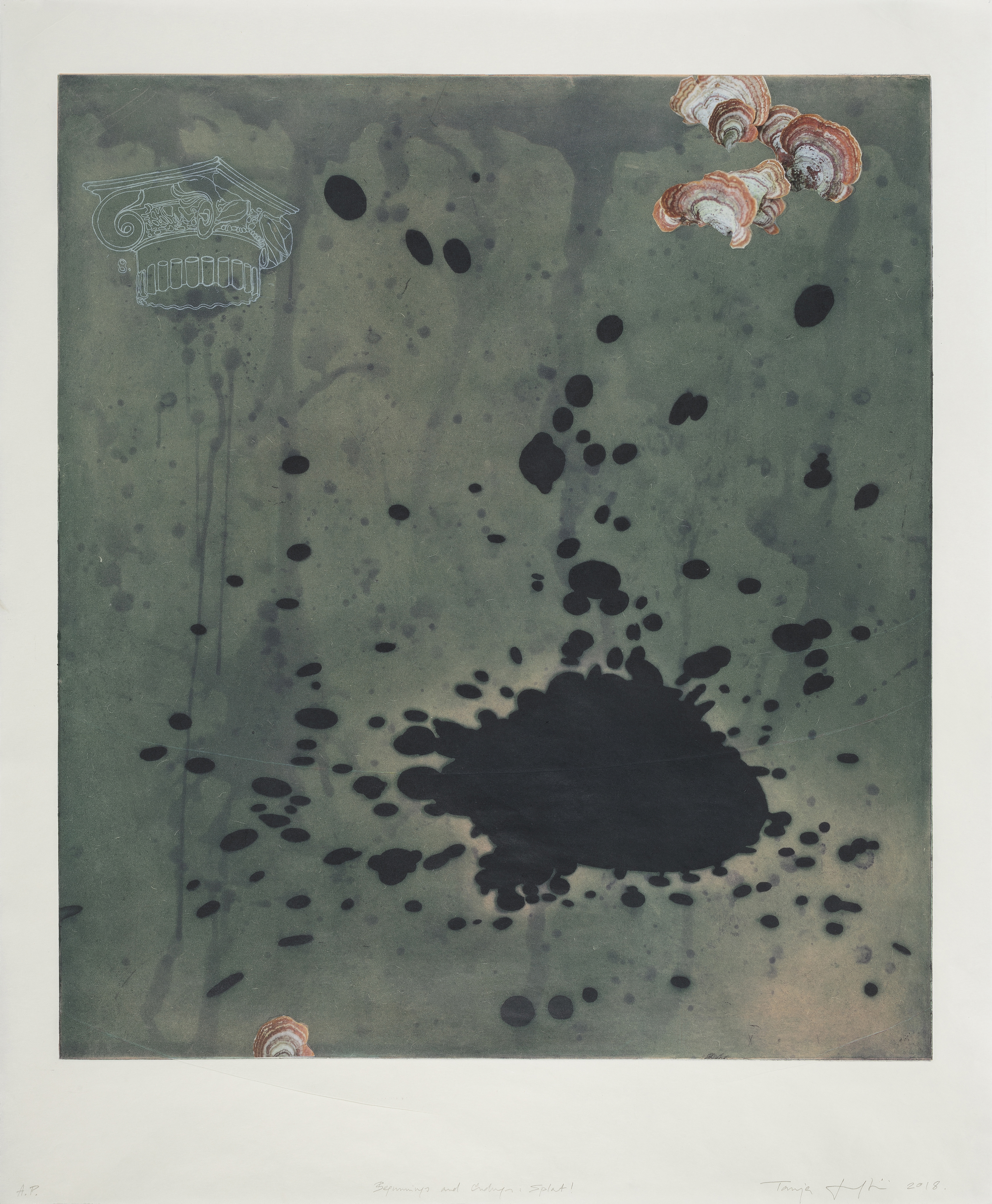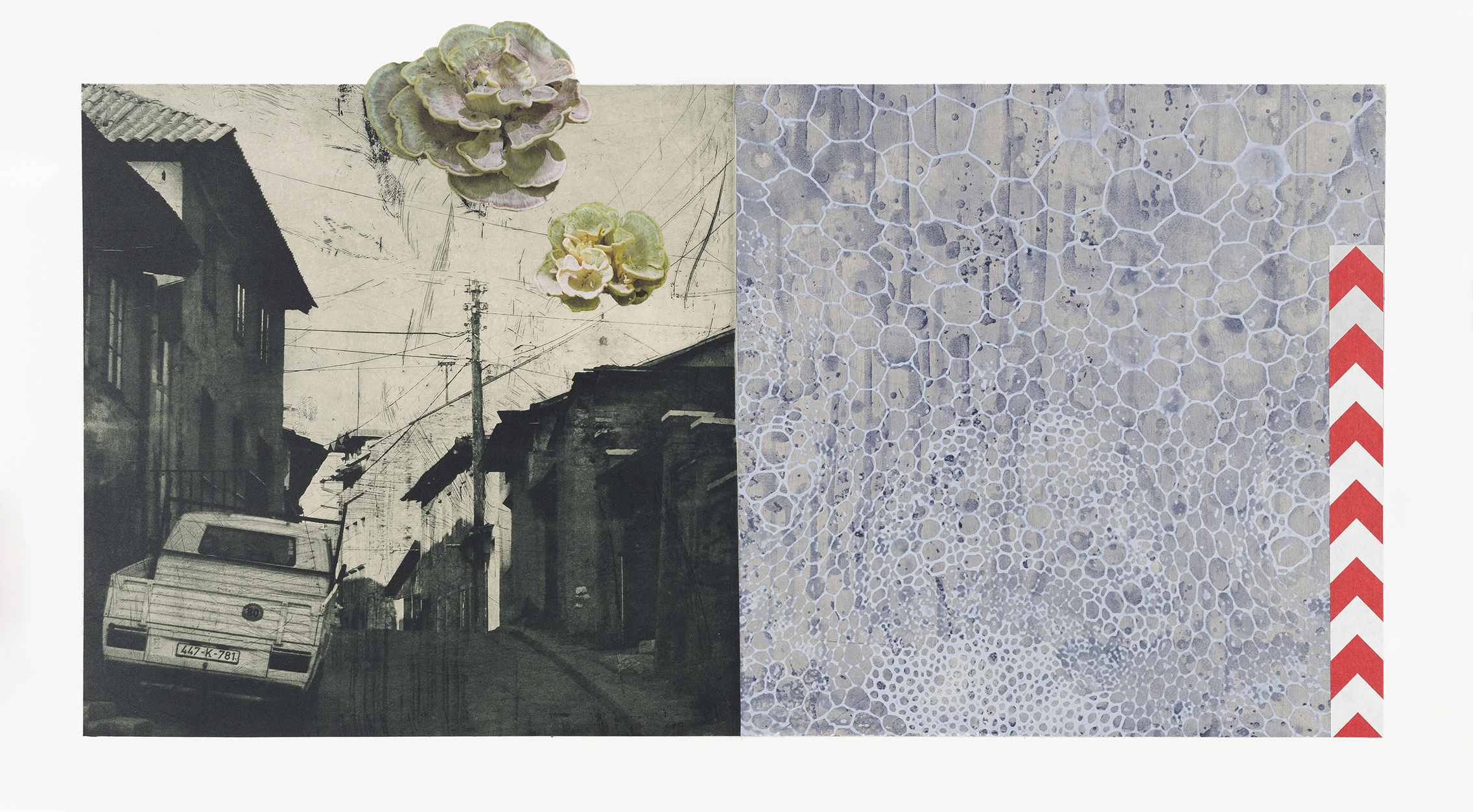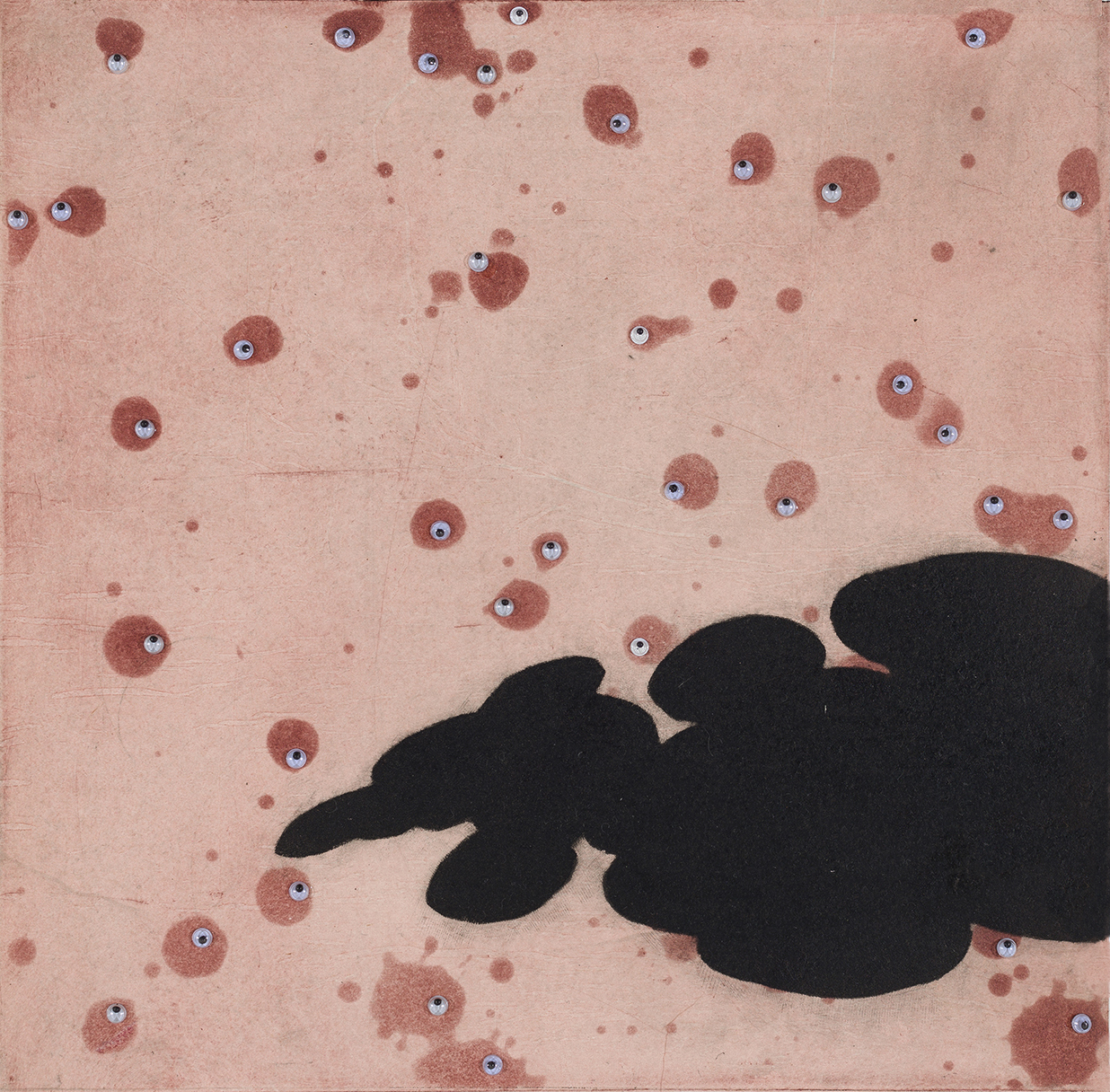 Beginnings and Endings: Splat, 2018, intaglio (aquatint, mezzotint, drypoint, etching), digitally printed photograph on Japanese paper, 34 x 30 inches
Untold Lands, 2018, mokuhanga (Japanese woodblock), chiyogami paper, digitally printed photograph on Japanese paper, 26 x 72 inches
Night Blooms: Streets, 2019, photogravure, aquatint, chine-colle, digital print Image, 12 x 24 inches
Dark Clouds in the Land 2, 2019, intaglio (spit bite, mezzotint), wiggle eyes, chine-colle, 9 x 9 inches