Reynolds Gallery is pleased to announce the opening of Arrive, a solo exhibition of new watercolor and ink drawings at our Main Street location. The exhibition will open Friday, January 13, 2023 with a public receptionwith the artist from 5:00–7:00 pm on Friday, January 20, 2023. The show will run through March 03, 2023. This exhibition runs concurrently with the group show Deep Parts (see separate announcement).
About the Exhibition
Arrive is a solo presentation of new drawings in ink and watercolor from Paul Ryan. The exhibition opens Friday, January 13, 2023, with a reception for the artist from 5:00–7:00 pm on Friday, January 20, 2023.
With this new body of work, Ryan investigates awareness, immediacy, presence, and perspective. The pieces presented in Arrive function as a sort of daily diary (archive/catalogue), documenting and reflecting the artist's encounters with nature and natural elements. Here, Ryan confronts the nature of "being" with an understanding of the nature of "becoming." By abstracting objects and landscapes into compositions featuring soft washes of color, high-contrast areas of ink, and applying an attention to negative space, the artist draws the essence of existence into focus.
Statement from the Artist
For over twenty years a central theme of my studio practice has been a critique of hyper-capitalism, including acknowledgements of our entrapment within its cultural labyrinth and our complicity in its means. While this work continues to be important to me, I am also practicing a form of perception and intuitive response that is more participatory and reciprocal—an approach to daily life that acknowledges an animistic universe and the "intertwined web of experience," as philosopher and ecologist David Abram has described it.
 The title of this exhibition, Arrive, is a word that has become meaningful to me in the past year—one that initially came to my attention through a series of yoga videos where the instructor asks the student to "arrive" at one's mat or sometimes when one moves into new/different poses—to pay attention to one's body, thoughts, and emotions in the transitions. Arrive also relates to John Cage's simple/profound definition of art as "paying attention"—a concept that I have embraced in my studio practice and teaching for many years. And, this word relates to Dinah's and my arrival at our family cottage on Sand Bay (Beaver Island, MI) in the summer and the simple practice/pattern of making art based upon what I casually collect during walks along the beach and in the woods—modest forms like sun-bleached plant roots, wild flowers, stones—and then working intuitively with these objects in my studio there, focusing on their aliveness and fluidity. In the middle of the new/old chaos of our current strange and strained times, I am cultivating ways to see, acknowledge, and hang on to beauty.
-Paul Ryan, November 2022
About the Artist
Paul Ryan is a painter and arts writer living and working in Illinois, Michigan, and Virginia. Since 1983, he has shown his work in numerous solo and group exhibitions at a variety of venues, including Space 301 (Mobile, AL); Leeds Gallery at Earlham College (Richmond, IN); Marion Gallery, Rockefeller Arts Center at SUNY Fredonia (Fredonia, NY); Hartell Gallery at Cornell University (Ithaca, NY); The University Gallery at The University of South Carolina (Spartanburg, SC); The Center for the Arts at Virginia Tech (Blacksburg, VA); The McLean Project for the Arts (McLean, VA); The Virginia Museum of Fine Arts, the Fine Arts Building Gallery at Virginia Commonwealth University, 1708 Gallery, and Reynolds Gallery (all Richmond, VA); and the Taubman Museum of Art (Roanoke, VA), among others.
Ryan is Professor of Art and The William Martin and Mina Merrill Prindle Professor of Fine Arts at Principia College (Elsah, IL). Previously, he taught studio art and courses on contemporary art and art criticism in the Department of Art and Art History at Mary Baldwin University (Staunton, VA) from 1992 – 2016. He is Professor Emeritus of Art at the university. Ryan also taught critical theory in the MFA program of the Department of Painting and Printmaking in the School of the Arts at Virginia Commonwealth University (Richmond, VA) from 2005 – 2016. He has been a contributing editor for Art Papers Magazine since 1990. Since 1989, his writing has appeared in publications such as Art Papers Magazine, Sculpture Magazine, ArtLies, and Art in America. He is represented by Reynolds Gallery in Richmond, Virginia, and his paintings are in numerous public, corporate, and private collections. Ryan is the recipient of Virginia Museum of Fine Arts professional fellowships in painting in 2009-10 and in 2016-17.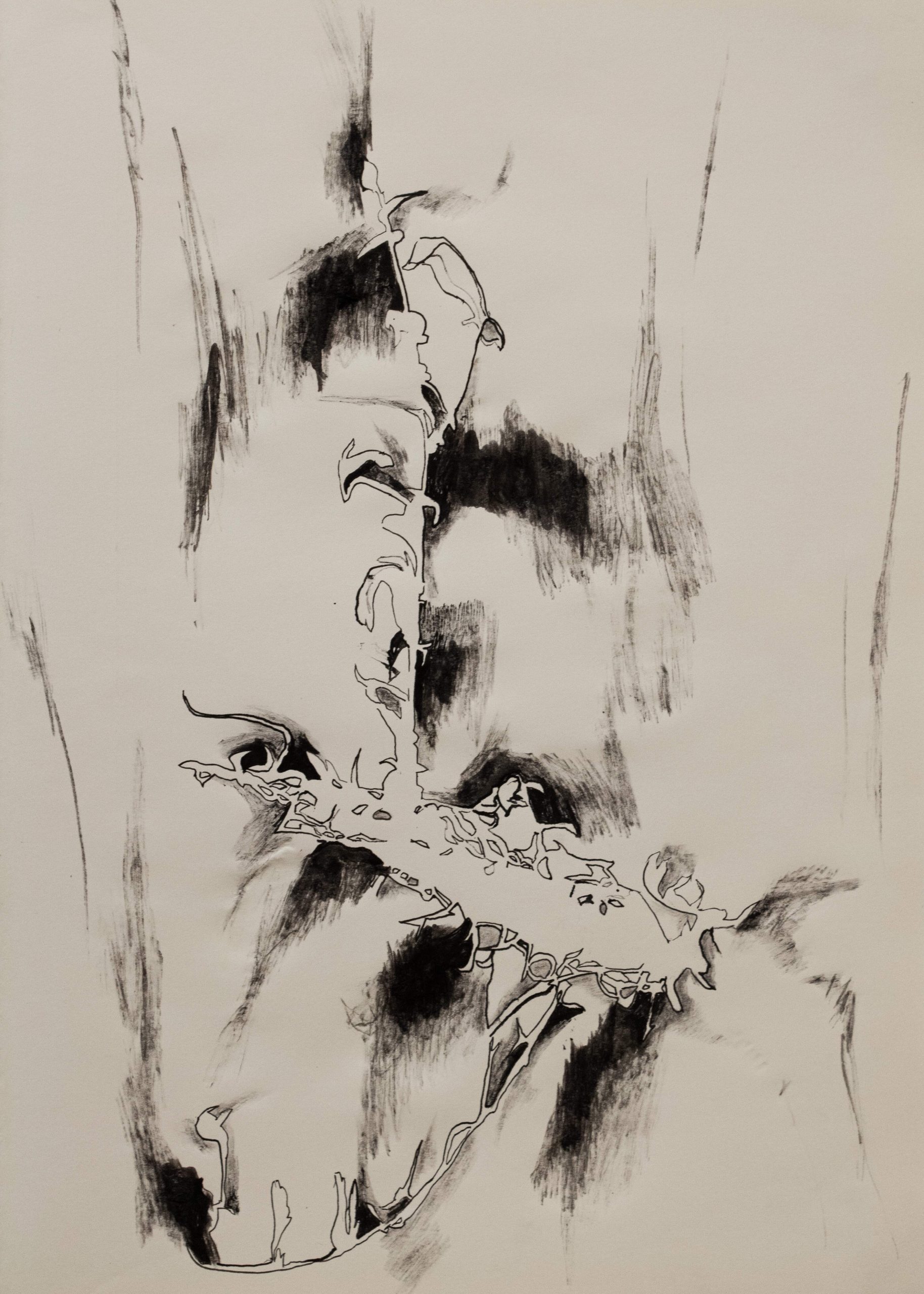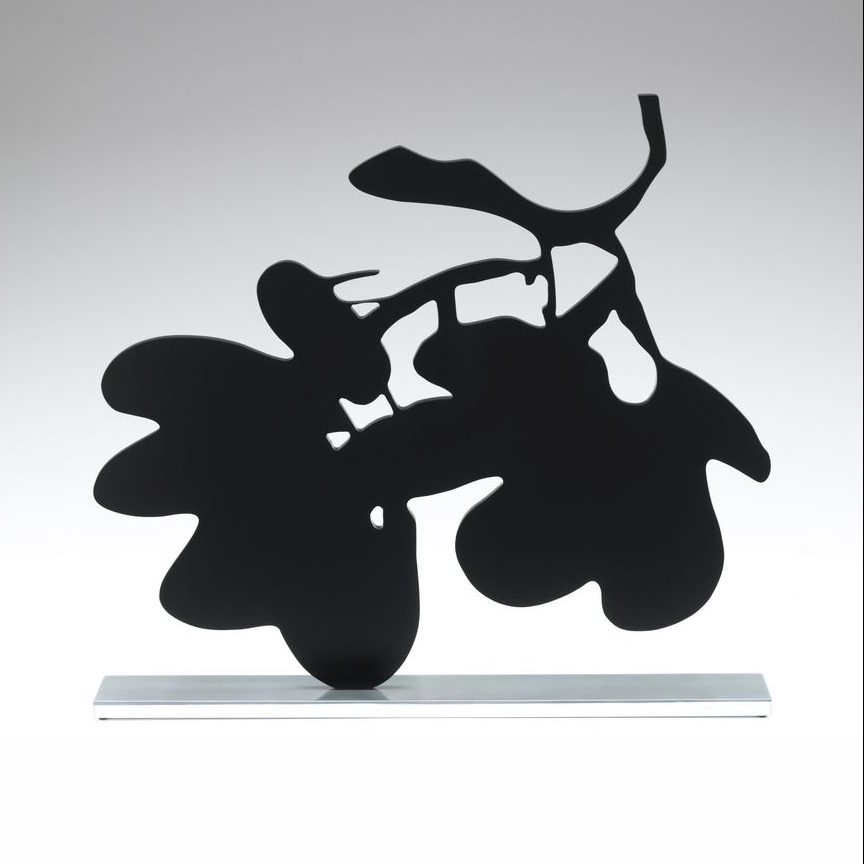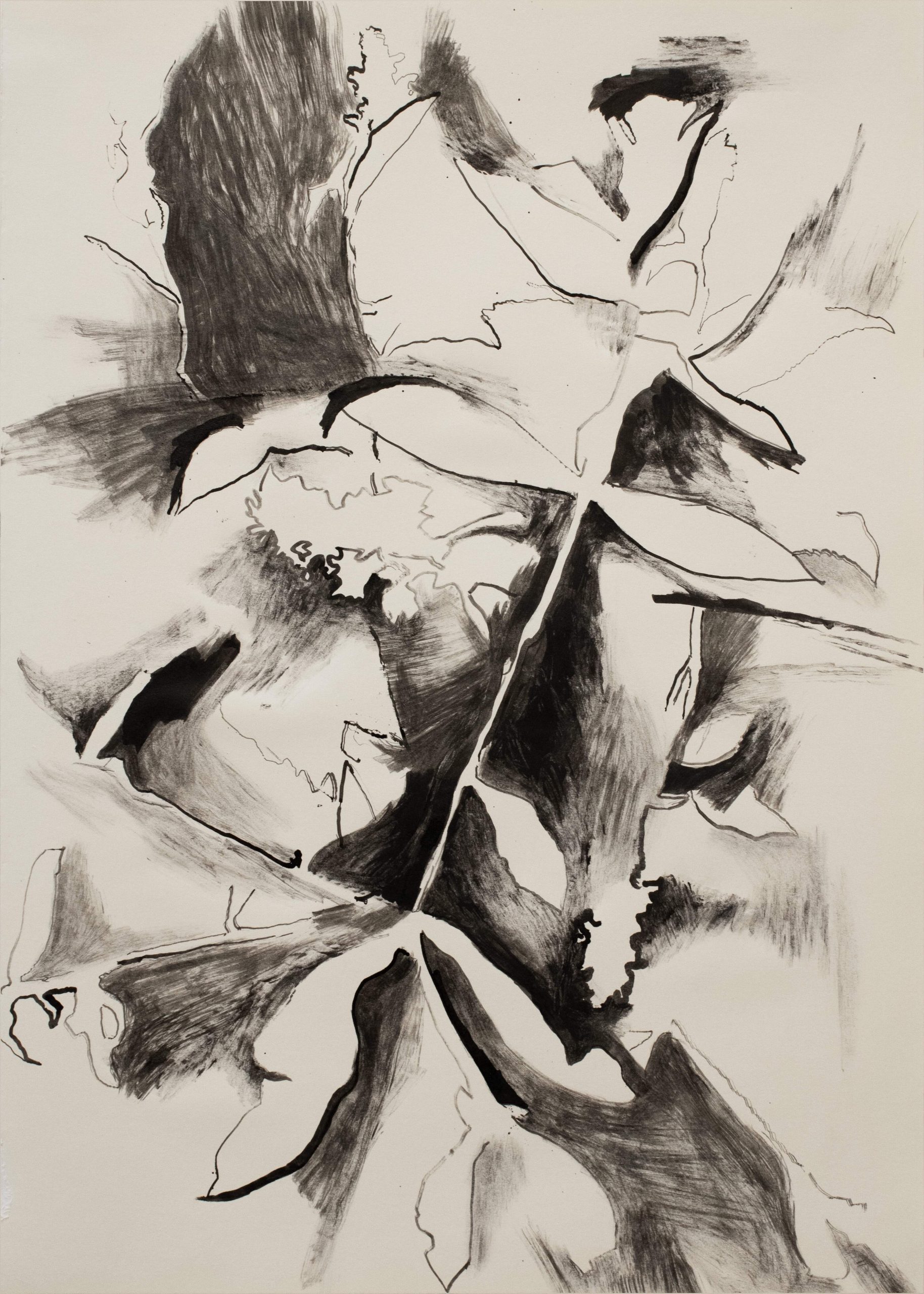 Paul Ryan, Sand Bay Drawing 115, 2018-2020, Ink on Moleskine, 16.5 x 11.5 inches
Donald Sultan, Black Lantern Flowers, Sept 18, 2013, painted aluminum on polished aluminum base, 18 x 19.5 x 3 inches
Sand Bay Drawing 128, 2018-2020, Ink on Moleskine, 16.5 x 11.5 inches