Reynolds Gallery is pleased to announce the opening of Conejo Grade, a solo exhibition of new and recent paintings at our Main Street location by Richard Roth. The exhibition will open Friday, September 8, 2023. The show will run through October 27, 2023.
About the Exhibition
Conejo Grade encompasses a series of Roth's recent acrylic on wood panel paintings. These three-dimensional paintings, all 12 x 8 x 4 inches, function as intricate abstractions that nod to pop-culture. Their three dimensionality allows them to be observed as objects, transporting them into the realm of contemporary design and product manufacturing.  An extraordinary painter and furniture designer, Richard Roth urges viewers to consider the delineations between kitsch and art, object and idea, material and form. His paintings are minimalist but bold, jutting forth as mini-obstructions that challenge the traditional two dimensional painted canvas. The work as confined to specific dimensions creates both freedom and challenge to continually invent within the structure. Roth notes that these box-like proportions have allowed a new range of issues to emerge within his work itself and the contexts they address.
In many ways this exhibition is a homecoming for the long-time Richmond based artist and former Chairperson of the Painting and Printmaking Department at VCU, and to Roth, painting "is like returning home." After painting for many years, he turned towards more conceptual practices for approximately 10 years to create more contemporary ready-made material collections. In 2006, he returned to painting with a renewed and revitalized interest. He draws inspiration from wide ranging sources  such as West African fabric patterns, Zulu baskets, Navajo blankets, and early American quilts. These specific historical references and Roth's extraordinary formal technique shine through in the artist's new collection of work. His panels simultaneously pay respect to the vast history of paintings and artwork that came before him while integrating more contemporary subject matter in his personal and unique style. In a statement about his work, Roth included the following excerpt that unifies his thoughts as an educator as well as an artist:
"A famous sonnet by William Wordsworth begins, 'Nuns fret not their convent's narrow room, / and hermits are contented with their cells; / and students with their pensive citadels.'
Wordsworth's point is that what nuns, hermits, and students do is facilitated rather than hindered by the confines of the formal structures they inhabit; because those structures constrain freedom (they remove, says Wordsworth, 'the weight of too much liberty'), they enable movements in a defined space….That is why Wordsworth reports himself happy 'to be bound / Within the Sonnet's scanty plot of ground.' It is a scanty plot because it is bounded, and because it is bounded, it can be the generator of boundless meanings."
          – Stanley Fish, How to Write a Sentence


About the Artist
Roth served as a Professor Emeritus at VCU, from 1999 to 2015. He received his Bachelor of Fine Arts from The Cooper Union in New York and Master of Fine Arts from Tyler School of Art at Temple University in Philadelphia. Roth has received numerous awards including a National Endowment for the Arts Fellowship (1991), the Virginia Museum of Fine Arts Fellowship (2008-2009), the Virginia Commission for the Arts Fellowship (2012-2013), and the Ohio Arts Council Individual Artists Fellowship (1990). He has exhibited at select venues including Margaret Thatcher Projects, David Richard Contemporary, OK Harris Gallery, Essex Flowers, Kathryn Markel Fine Arts, and the Whitney Museum of American Art, all, New York, NY; deCordova Sculpture Park and Museum, Lincoln, Massachusetts; Bentley Gallery, Phoenix, Arizona; Scott Miller Projects, Birmingham Alabama; Pulpo Gallery, Murnau, Germany; L21 Gallery, Mallorca, Spain; Highland Institute of Contemporary Art, Loch Ruthven, Scotland; Rocket Gallery, London; UCR/California Museum of Photography; Museum of Modern Art, Saitama, Japan; and Valletta Contemporary, Malta. His work is held in the permanent collections of the Virginia Museum of Fine Arts, Richmond, VA; de Cordova Sculpture Park and Museum, Lincoln, MA; Wexner Center for the Arts, Columbus, OH; The Chase Manhattan Bank Collection and The First National City Bank Collection, both, New York, NY, among others. He is the co-editor of the book, Beauty is Nowhere: Ethical Issues in Art and Design and co-author of two books – Color Basics and Design Basics 3D. In 2019, Roth published NoLab, his first novel. Roth currently lives in Camarillo, California.
Goodness Gracious Great Balls of Fire, 2023, Acrylic on wood panel, 12 x 8 x 4″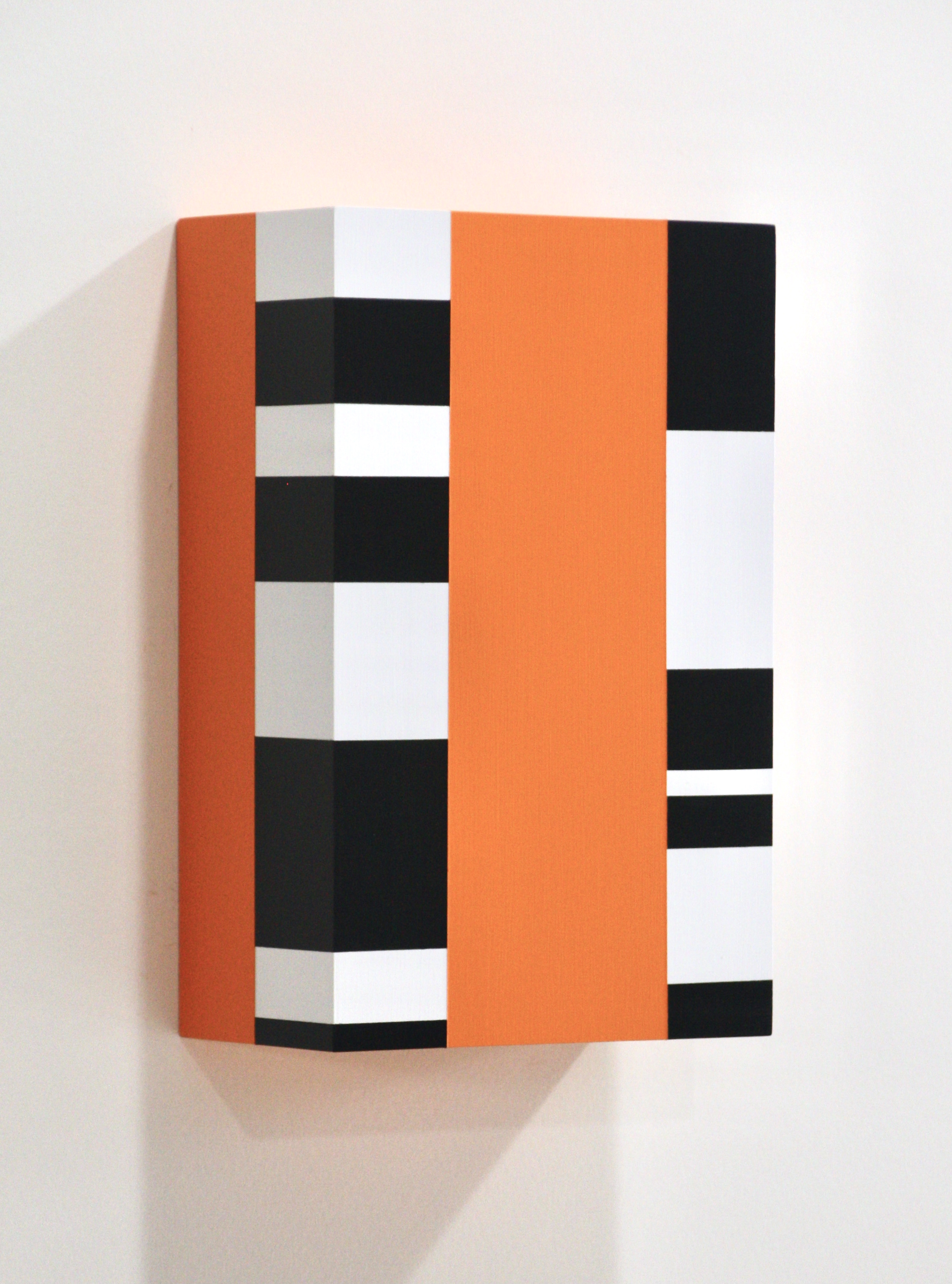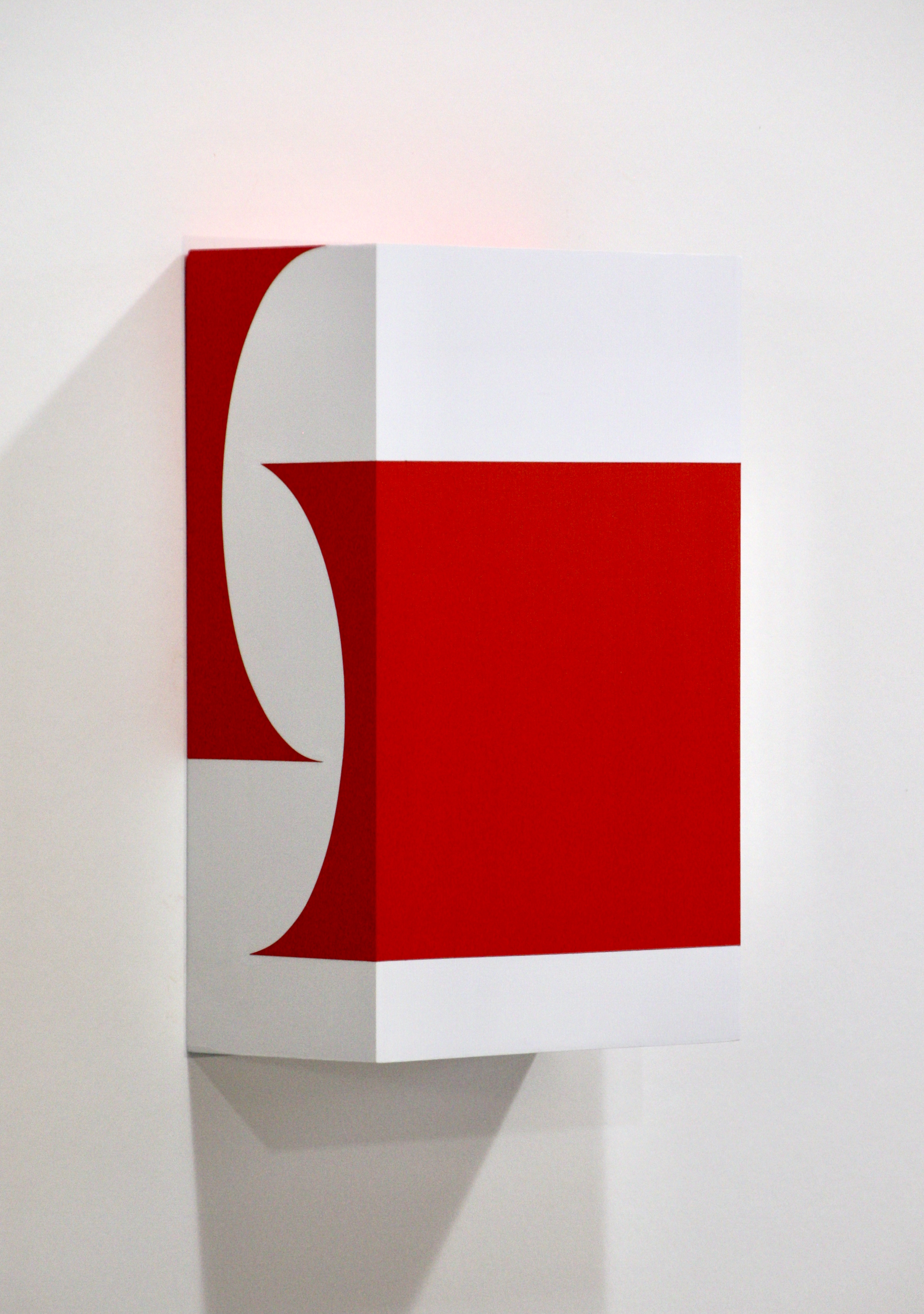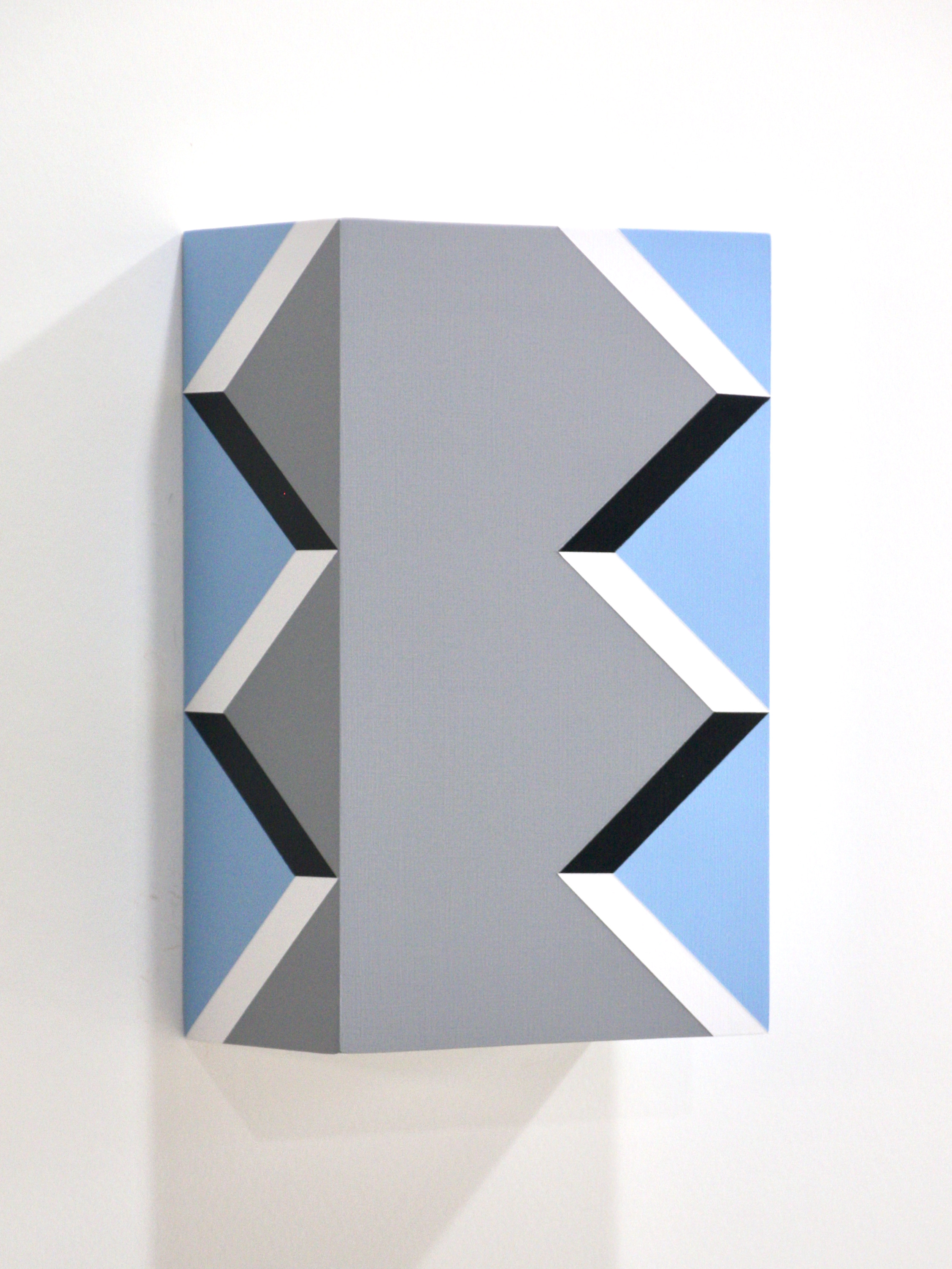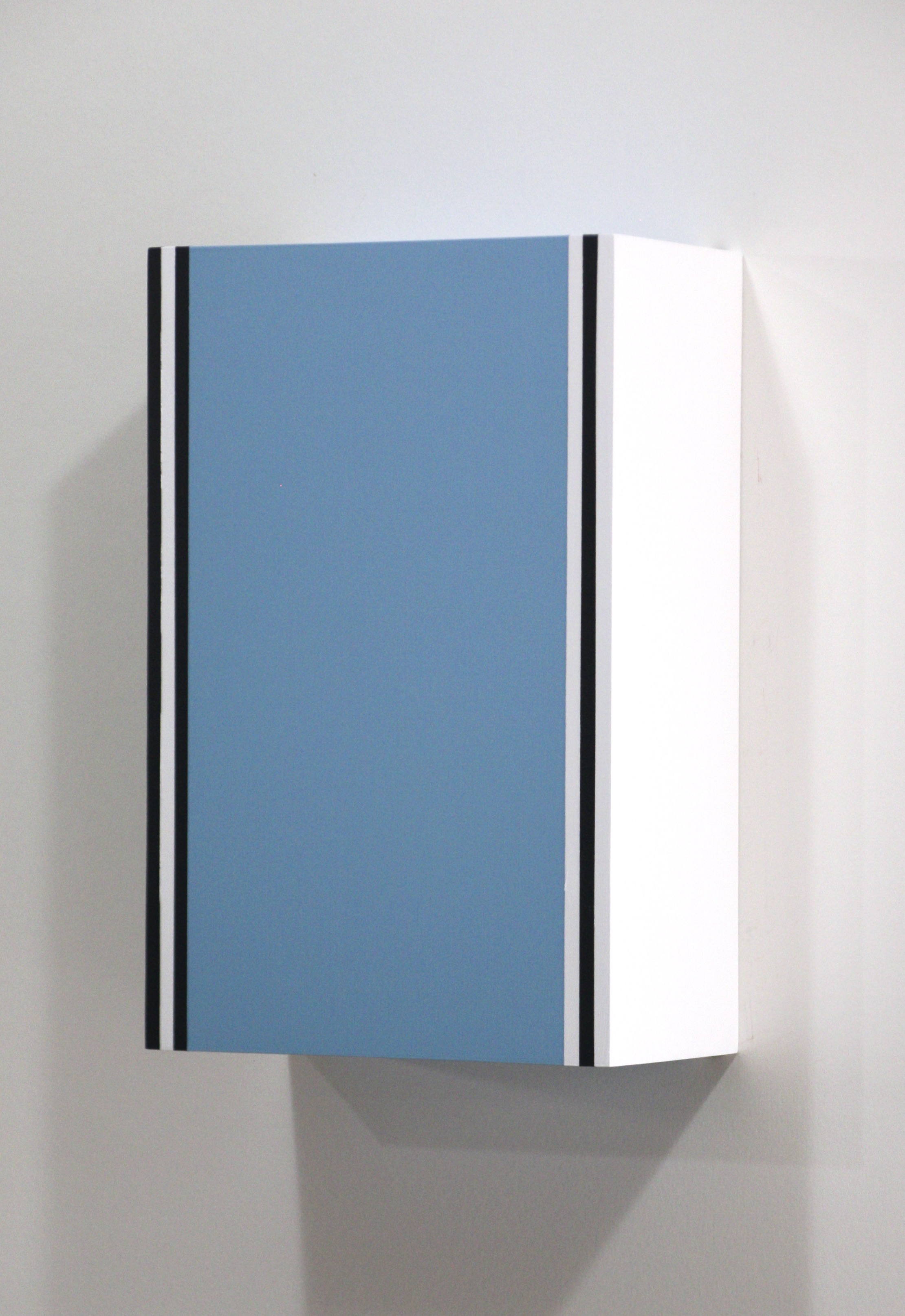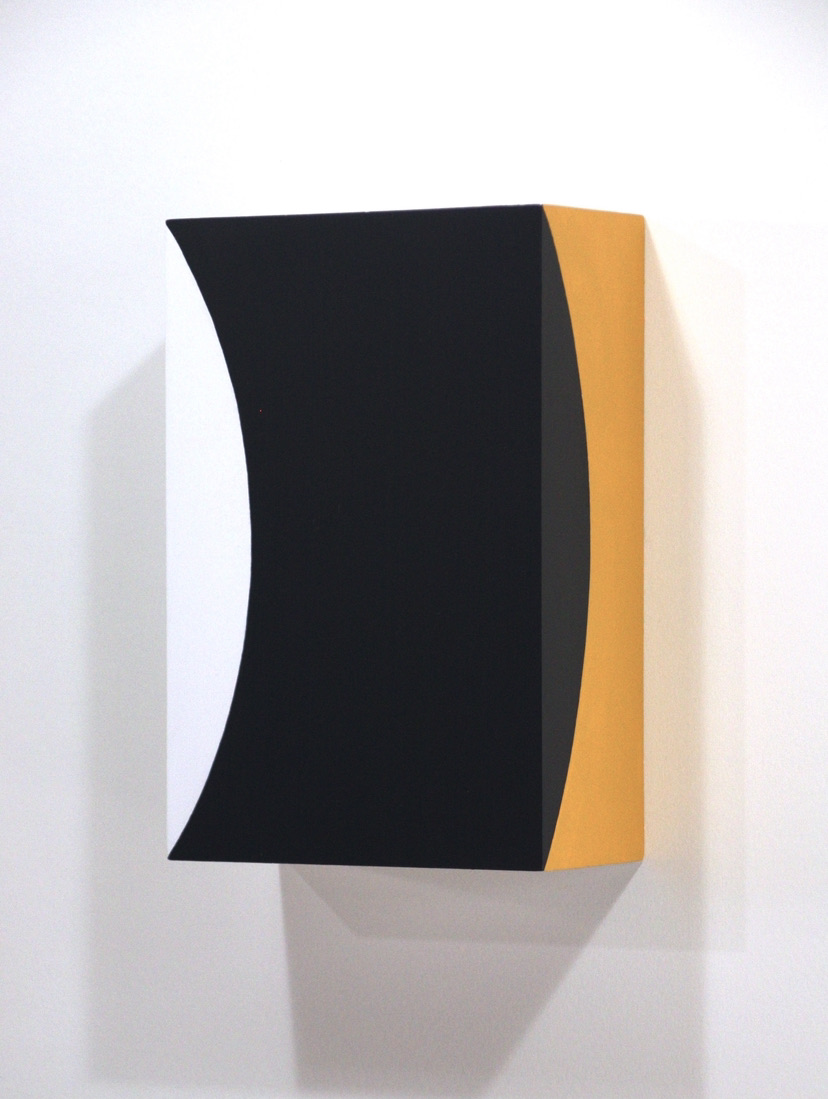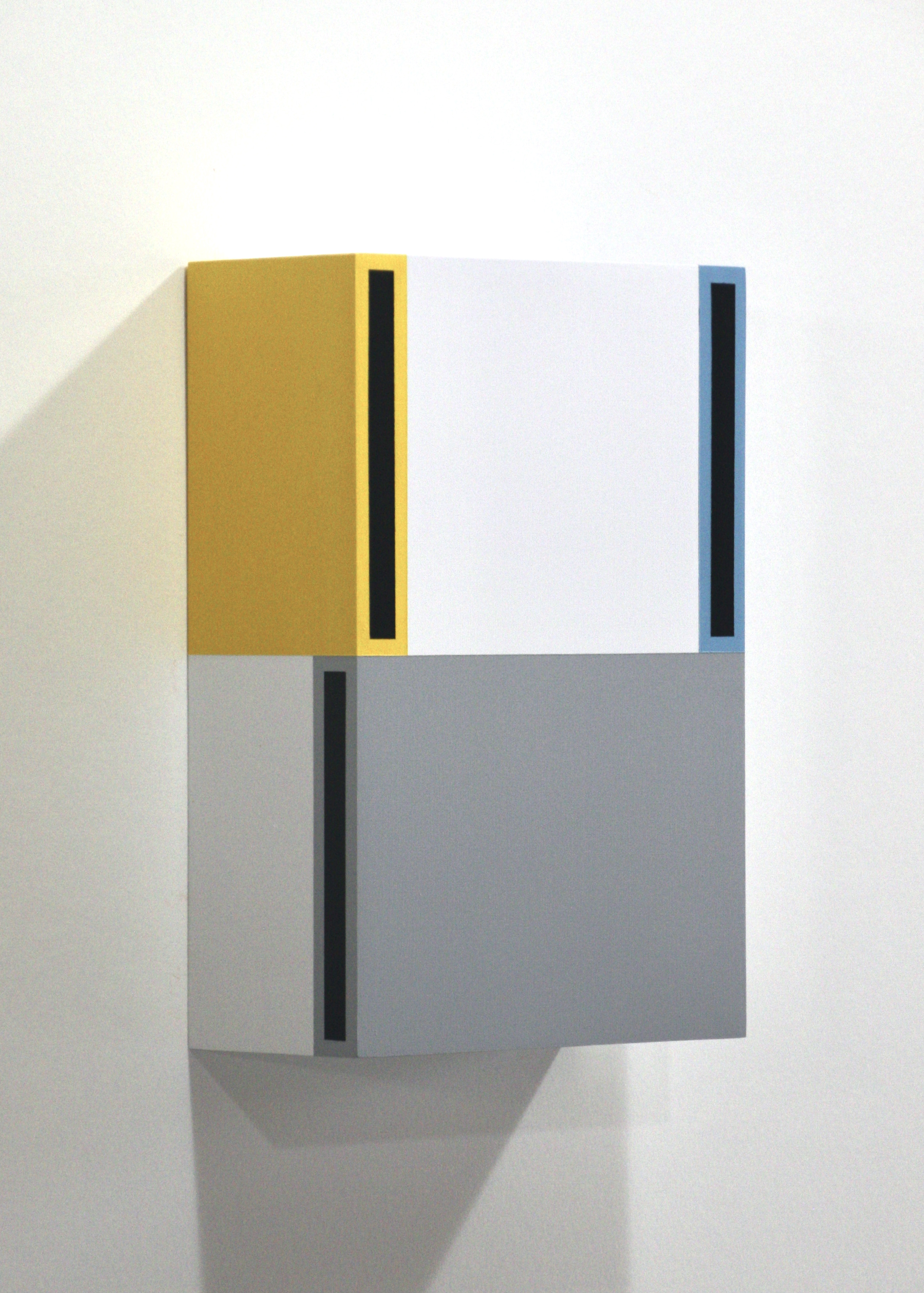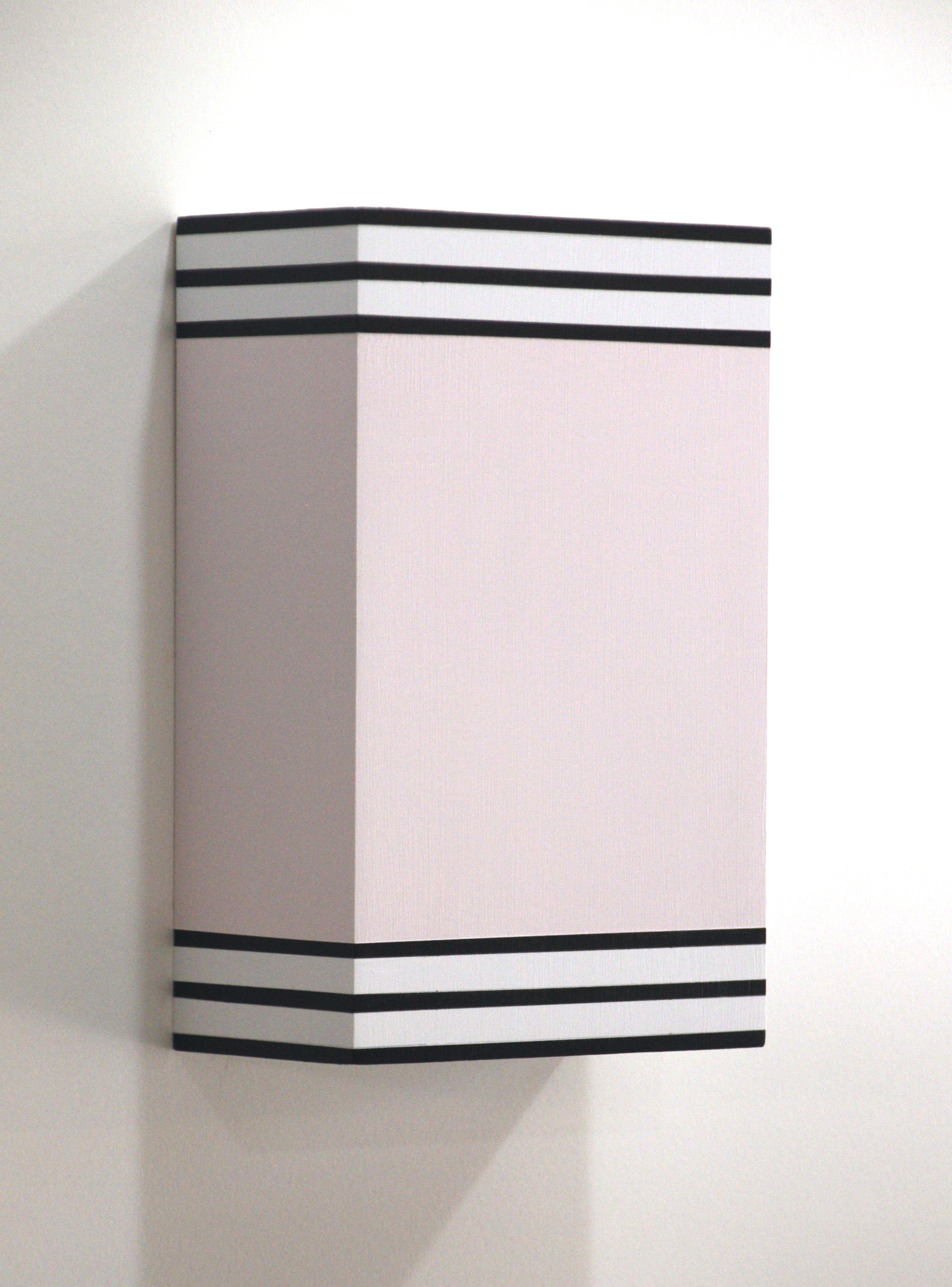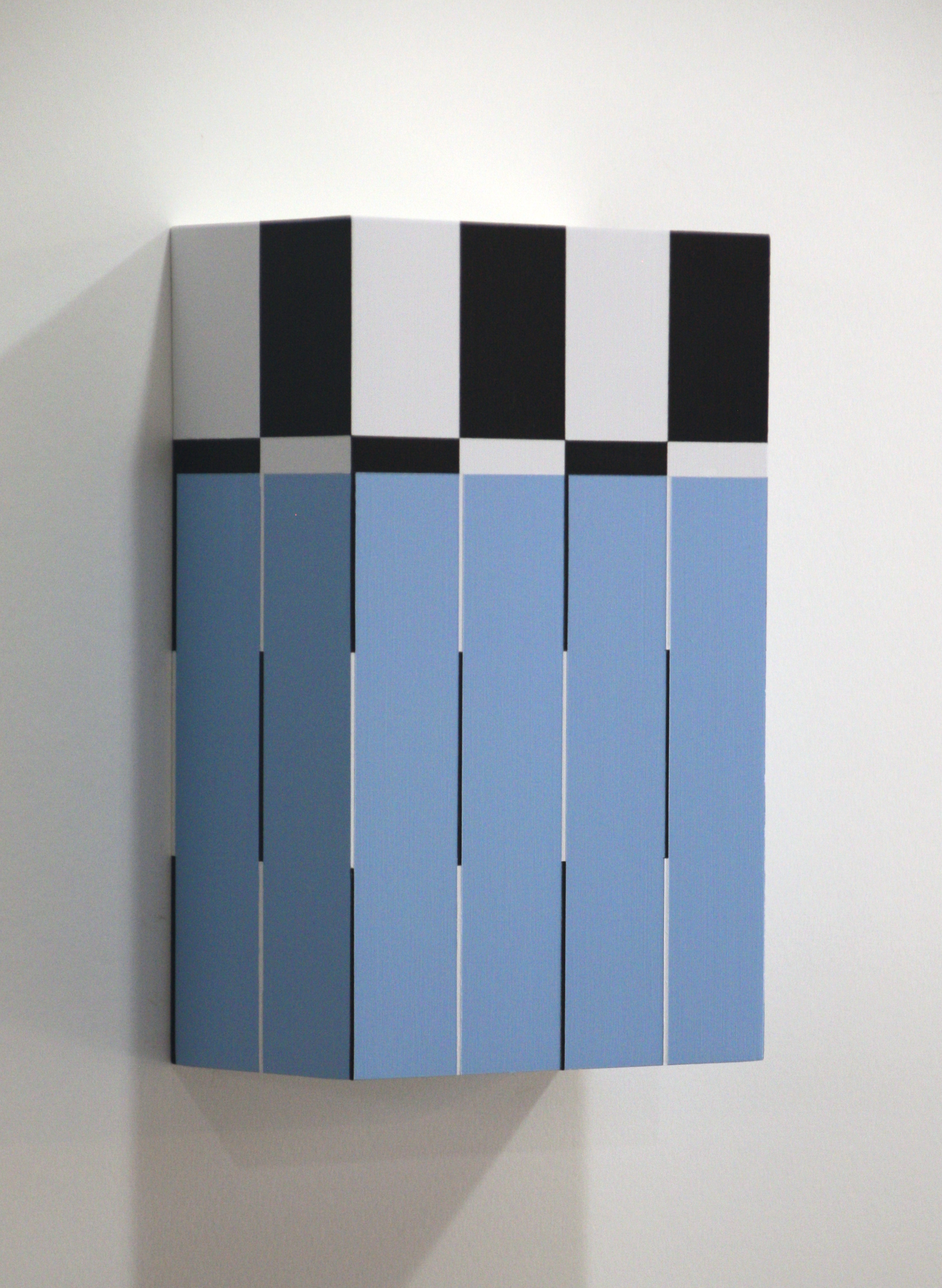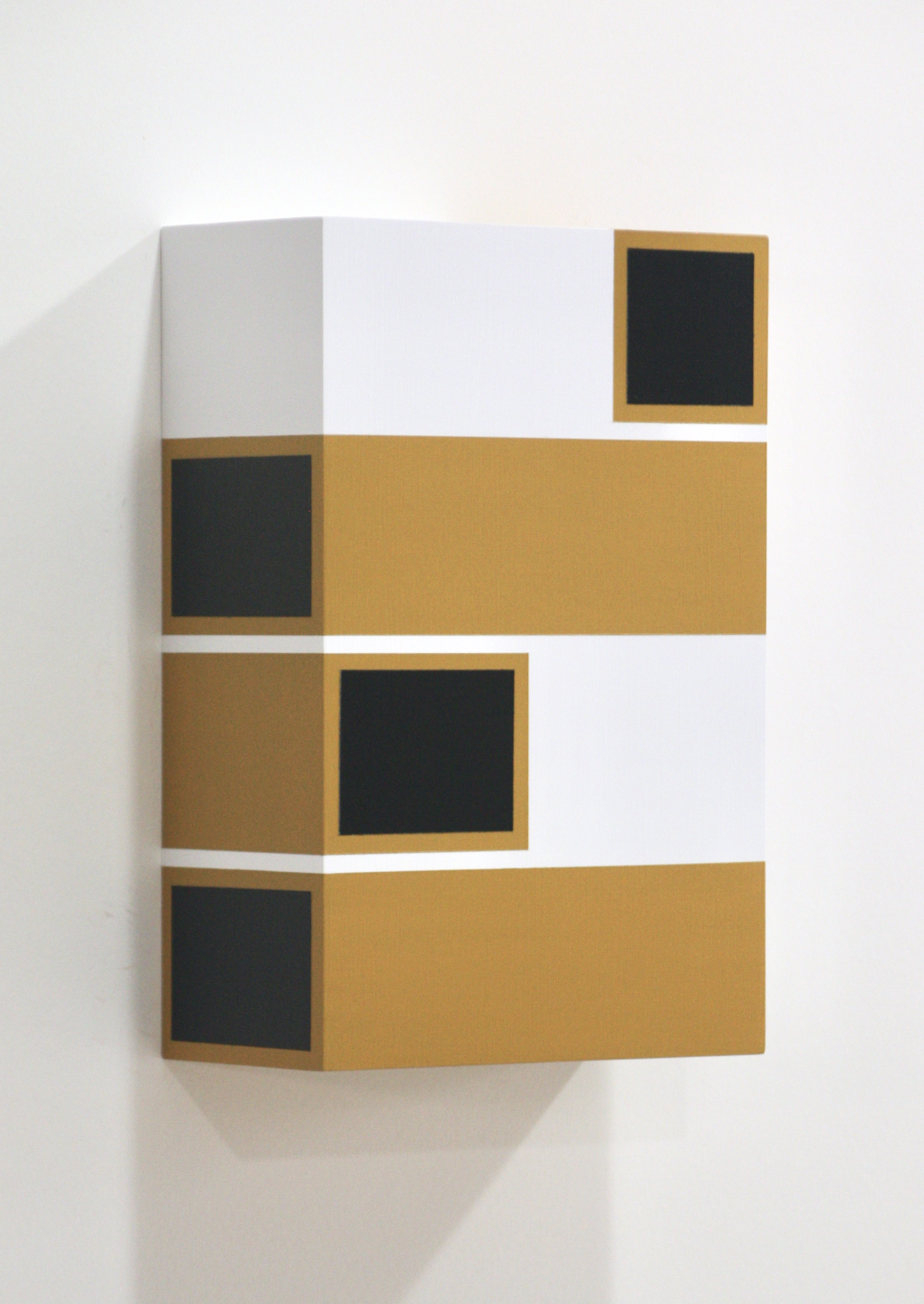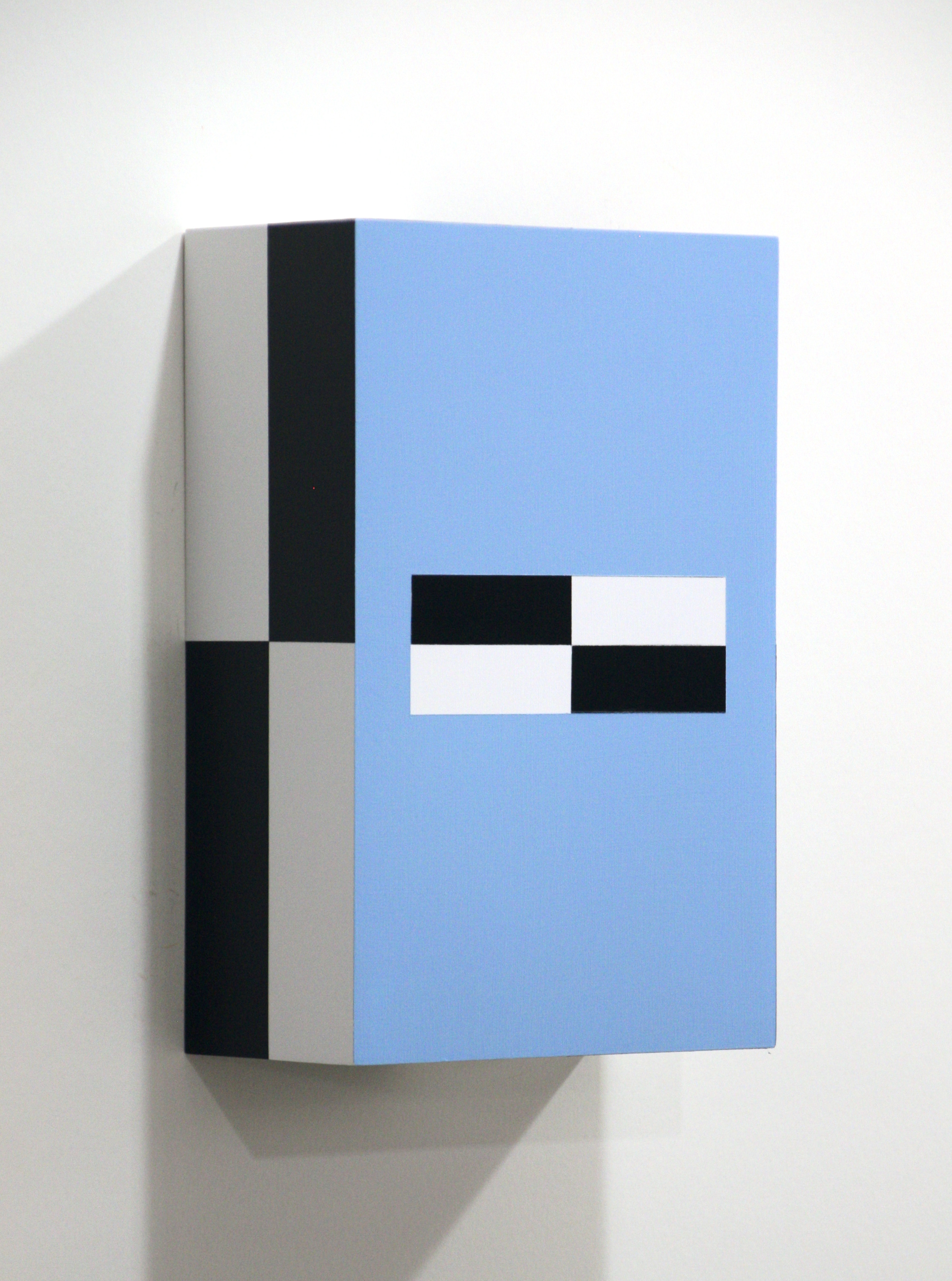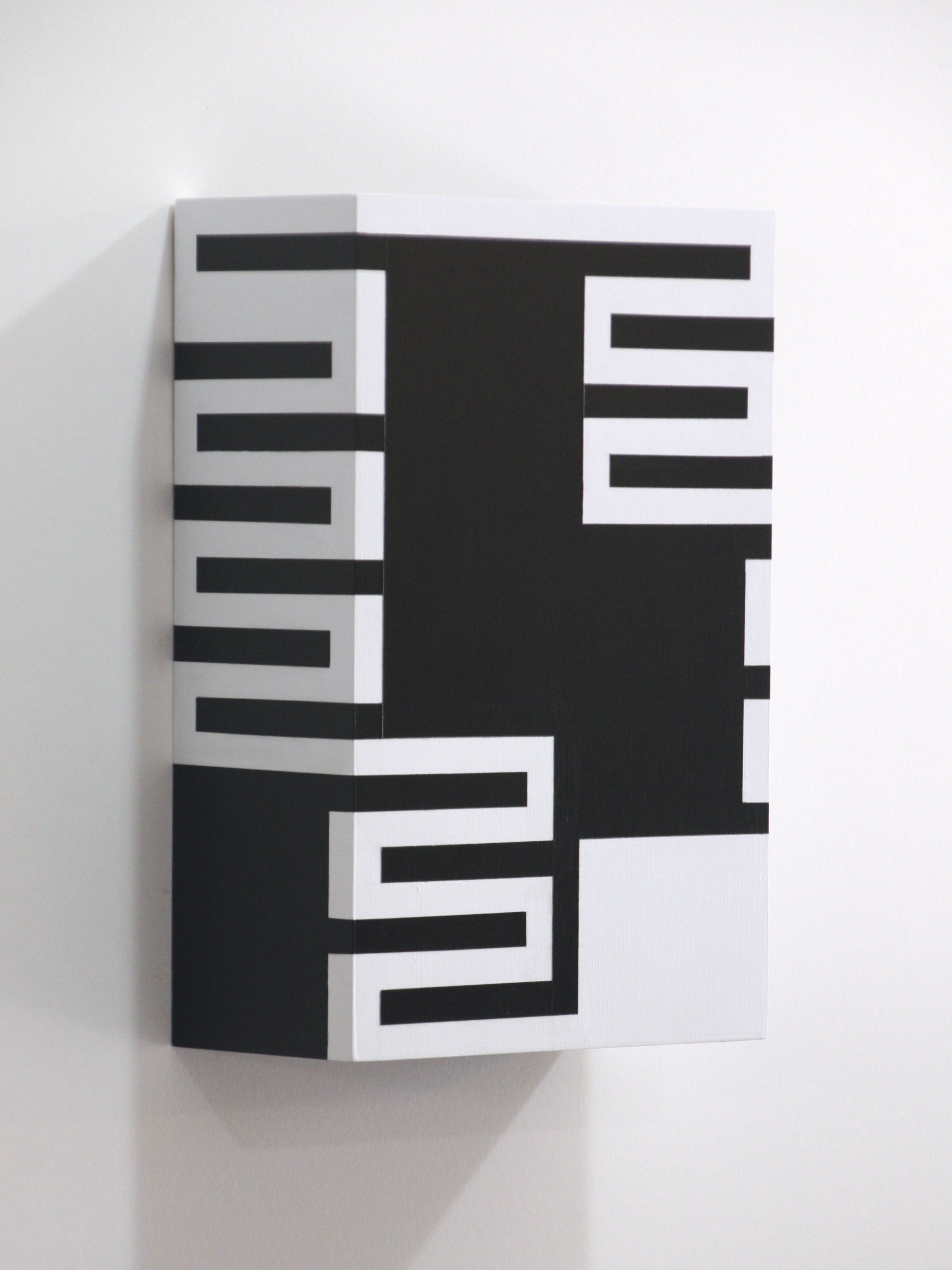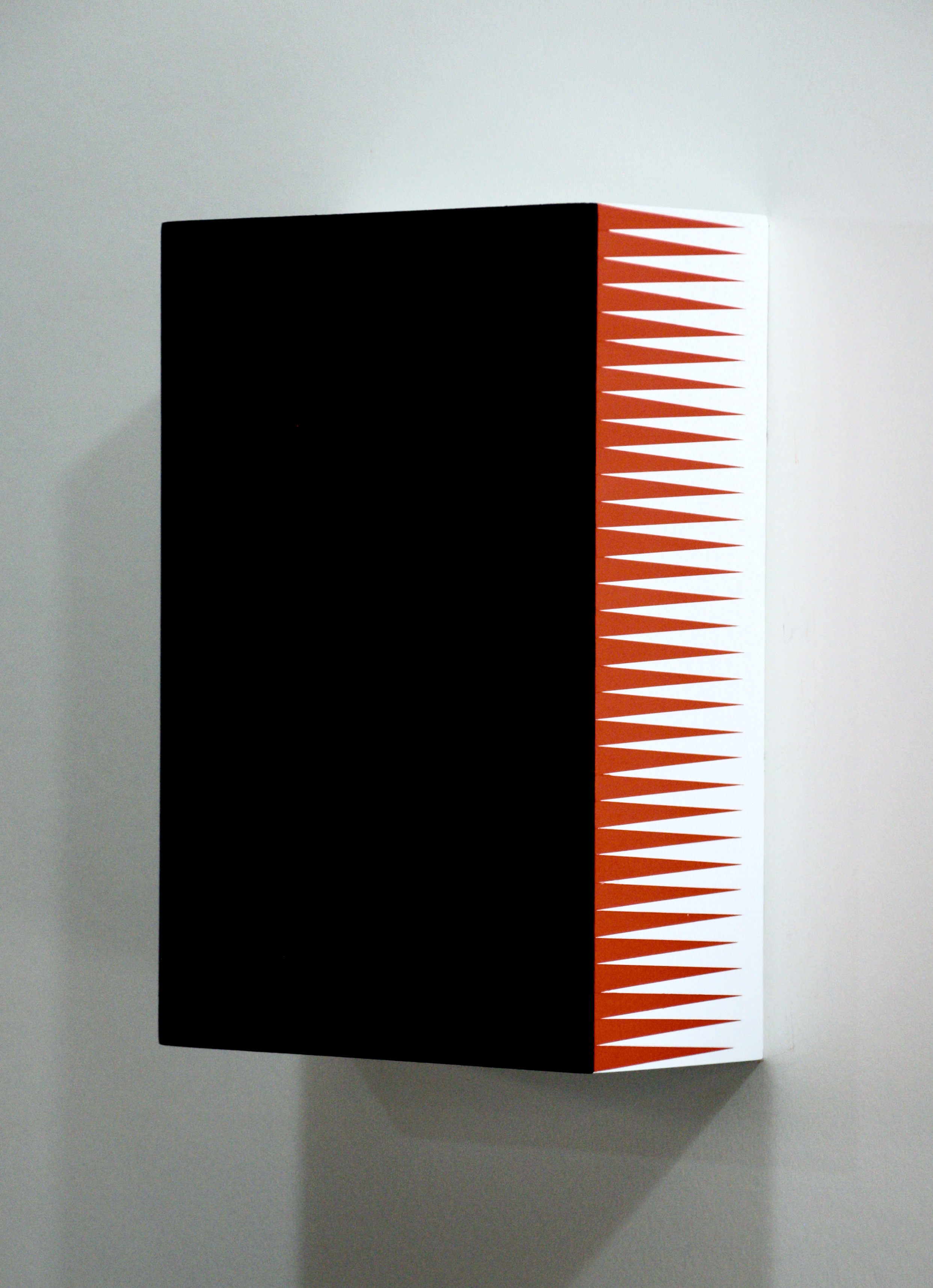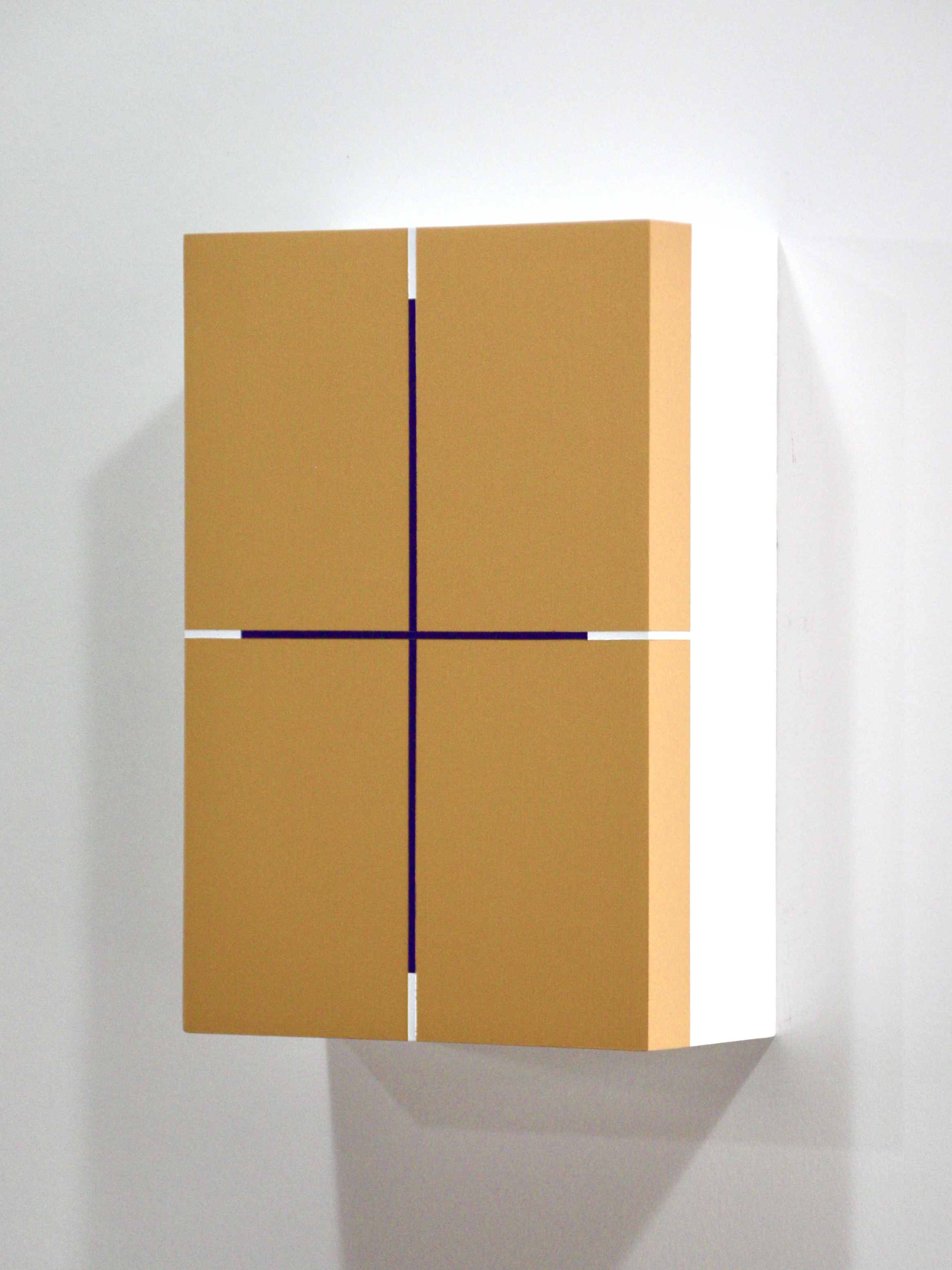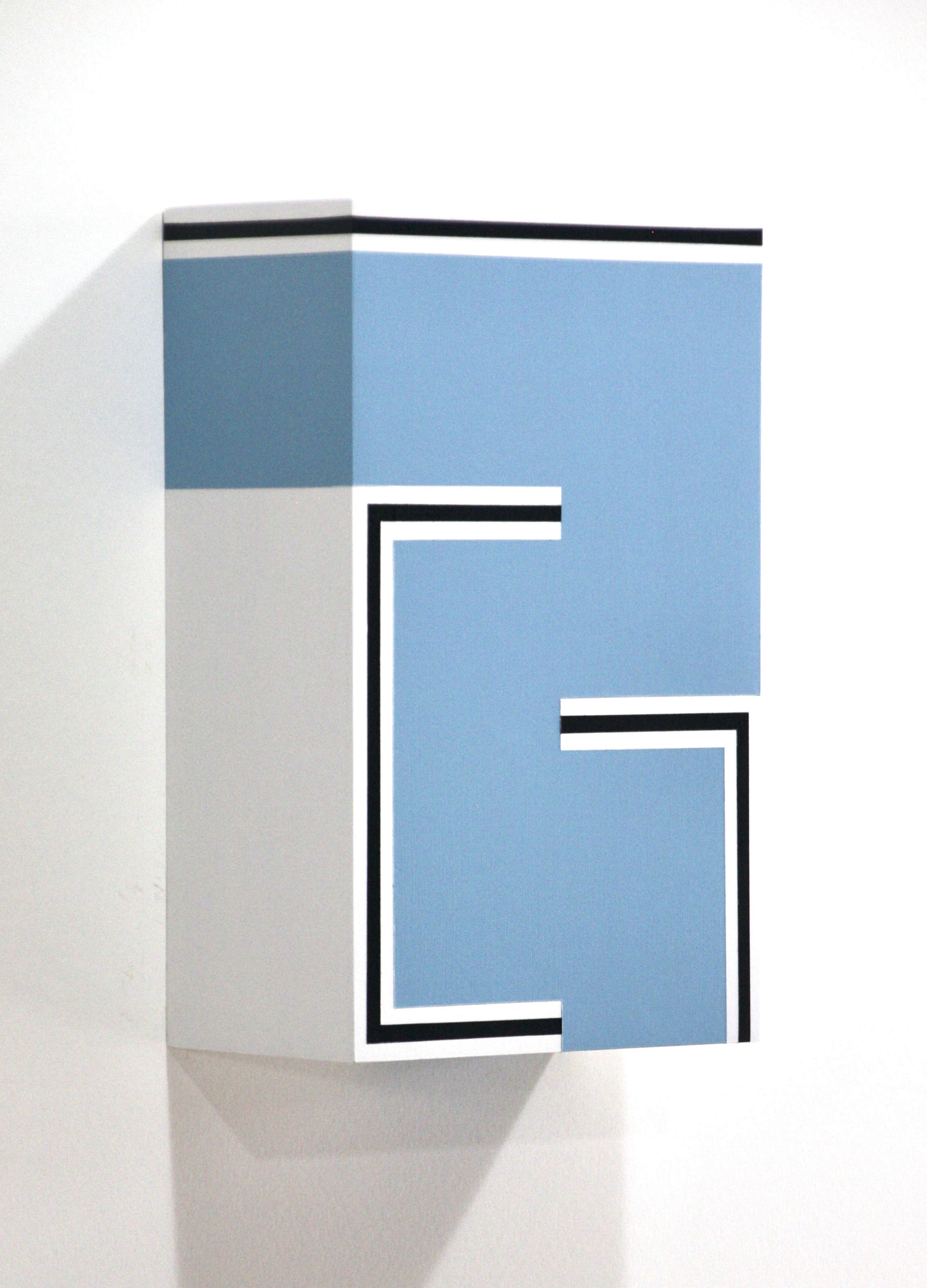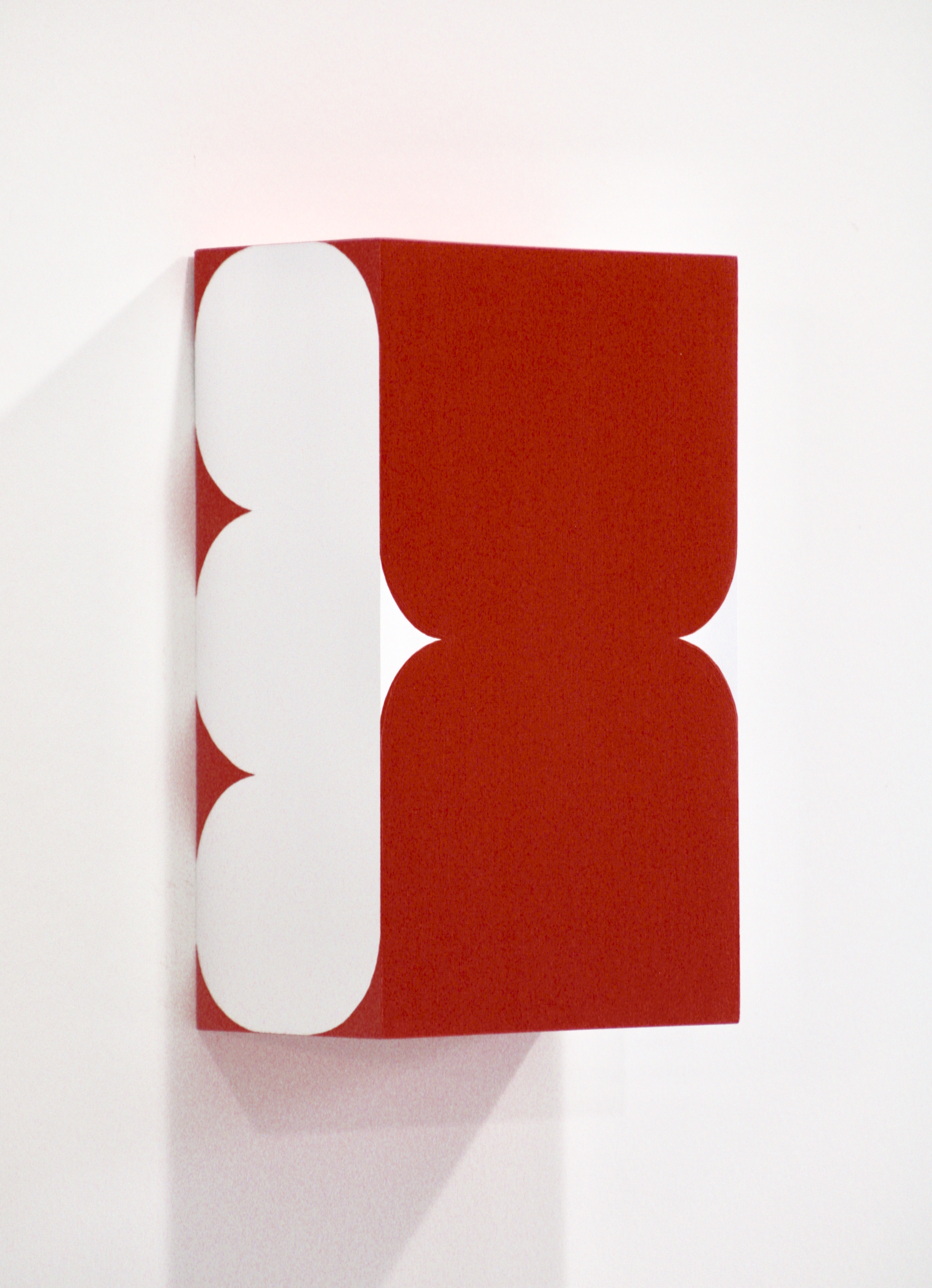 "Blade Runner", 2023, acrylic on wood panel, 12 x 8 x 4 inches
"Hank Williams Hasn't Answered Yet", 2022, acrylic on wood panel, 12 x 8 x 4 inches
"Conejo Grade", 2023, acrylic on wood panel, 12 x 8 x 4 inches
"No How Now", 2022, acrylic on wood panel, 12 x 8 x 4 inches
"Bada Bing 2", 2022, acrylic on wood panel, 12 x 8 x 4 inches
"Topsy-Turvy", 2022, acrylic on wood panel, 12 x 8 x 4 inches
"Spaced Out", 2023, acrylic on wood panel, 12 x 8 x 4 inches
"Just Dropped In To See What Condition My Condition Was In", 2023, acrylic on wood panel, 12 x 8 x 4 inches
"Just Kidding", 2023, acrylic on wood panel, 12 x 8 x 4 inches
"Short Fuse", 2023, acrylic on wood panel, 12 x 8 x 4 inches
"The Big Lebowski", 2023, acrylic on wood panel, 12 x 8 x 4 inches
"Goodness Gracious Great Balls of Fire", 2023, acrylic on wood panel, 12 x 8 x 4 inches
"Cutting Back", 2022, acrylic on wood panel, 12 x 8 x 4 inches
"True Blue", 2022, acrylic on wood panel, 12 x 8 x 4 inches
"Red River Valley", 2021, acrylic on wood panel, 12 x 8 x 4 inches