Online Exhibition Preview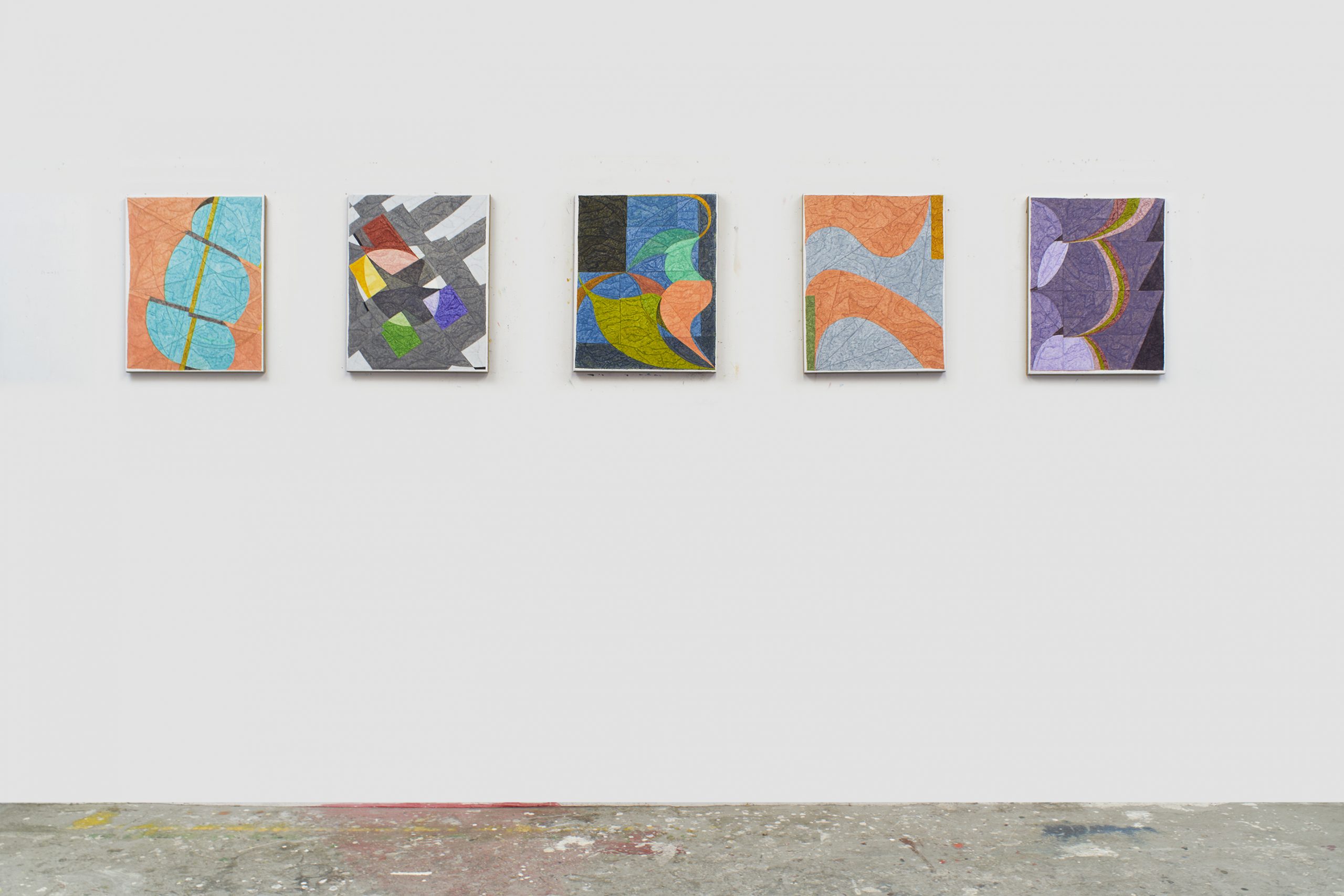 "I believe that just as a song suspends the written word, rhythm moves the body, and melody maps the rise and fall of the human spirit, paintings hold and transmit the most fleeting sensations of life—thought, emotion, memory, touch and light."

Matt Phillips

2020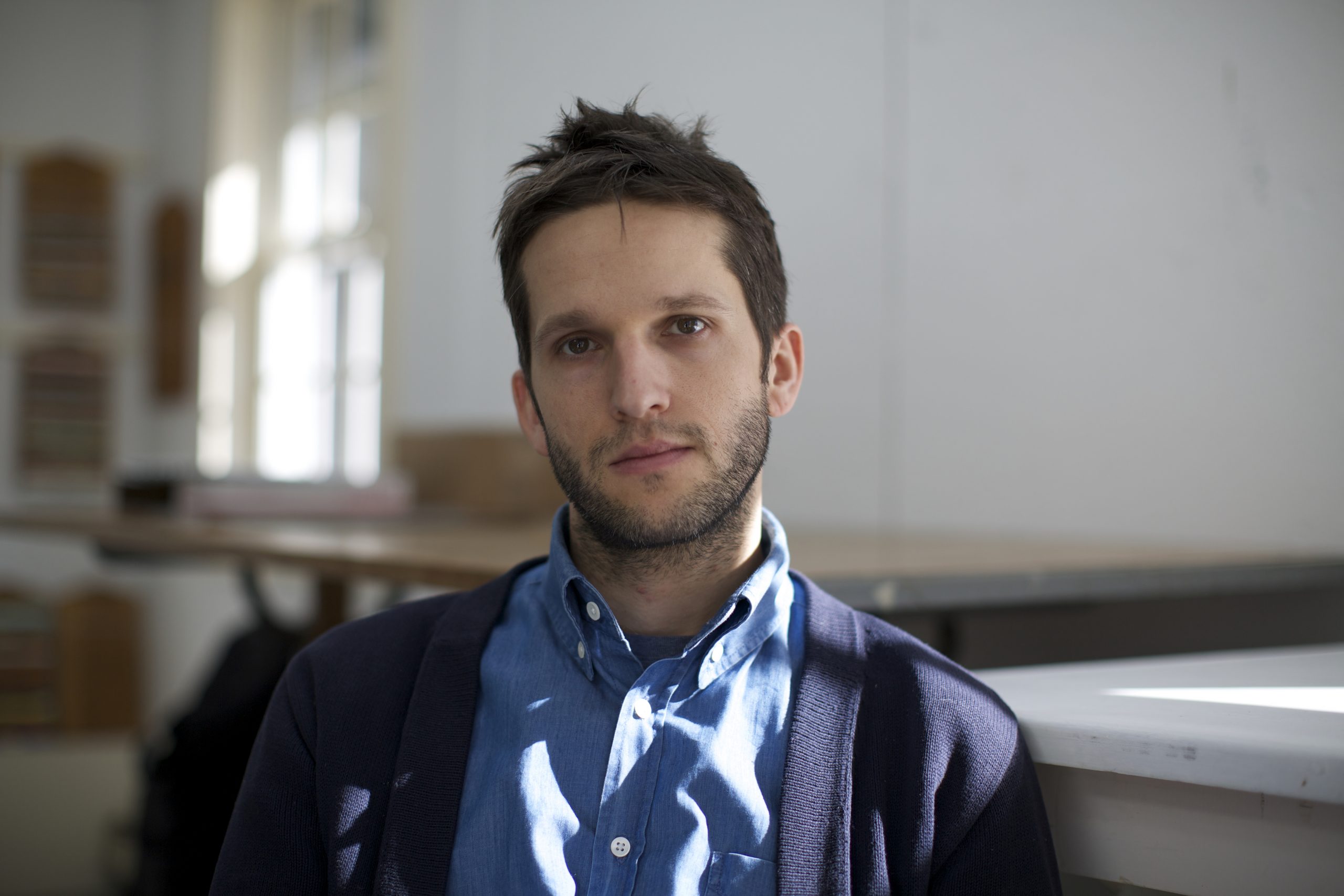 Brooklyn-based MATT PHILLIPS presents a series of pigment and silica paintings on linen in his first solo exhibition with Reynolds Gallery, originally planned to open April 17, 2020. This special online preview includes a curated selection of four works in celebration and anticipation of the postponed exhibition. A native of Roanoke, the Virginian artist crafts paintings which are at once playful and sophisticated. Many appear like masterfully woven tapestries and call to mind the quilts of Gee's Bend, while others echo the curvilinear forms of Art Nouveau and the structures of classical and modern architecture. Although principally abstract, Phillips has noted that his work can be viewed as figurative, a quality achieved through the sense of movement, personality, and posture contained in each painting.
Phillips gradually develops the luminous surfaces of his paintings through numerous translucent washes of pigment and silica. The addition of silica to this custom-mixed medium forces each brushstroke to dry almost instantly, requiring the artist to work with a deft and intuitive hand as he continually adapts and refines in-progress compositions. In a 2017 interview with art historian Timothée Chaillou, Phillips noted that, "the images often begin on the grid, but at some point, spontaneity, revolt, defiance, and humor become the only way forward." The finished paintings attest to this process, revealing the artist' s hand within the minute tonal shifts and imperfect lines that give each field of color an individual structure and presence.
In closer to song, the artist draws on his past forms of expression, including music, which constantly shapes his approach to visual arts. Much like a musician combining lyric and melody into a finished song, he transforms rudimentary elements of painting into harmonious works. Phillips states, "light, space, and form emerge and begin to evoke my own lived experiences or observations. As I work on my paintings over time, they begin to embody familiar characteristics of the world and visualize phenomena such as tension, balance, and disruption as well as poetry and humor. I work in search of this pivot and have found that my approach to painting yields unexpected imagery that is personally meaningful. I believe that just as a song suspends the written word, rhythm moves the body, and melody maps the rise and fall of the human spirit, paintings hold and transmit the most fleeting sensations of life: thought, emotion, memory, touch and light."
Select Exhibition List
Matt Phillips was born in 1979 in Roanoke, Virginia. He received his BA in Art and Art History from Hampshire College in Amherst, MA and his MFA in Painting from Boston University (2001, 2007). His recent solo exhibitions include Direktorenhaus Museum, Berlin, Germany; One River School, Englewood, NJ; Studio d'Arte Raffaelli, Trento, Italy; Ortega y Gasset Projects, Brooklyn, NY (two-person), Devening Projects, Chicago, IL and Steven Harvey, New York, NY. Group exhibitions include Jeff Bailey Gallery, Hudson, NY; Scotty Enterprises, Berlin, Germany; Ampersand Gallery, Portland, OR; Geoffrey Young Gallery, Great Barrington, MA and Wayne State University, Detroit, MI. He has been an artist-in-residence at Yaddo and the MacDowell Colony. Phillips currently lives in Brooklyn, NY and is an assistant professor of fine art at the Fashion Institute of Technology.
Artist Page