DRAWINGS FOR SCULPTURE
February 22 – April 5, 2019
Opening Reception
Friday, February 22, 7-9pm
In his third solo exhibition with Reynolds Gallery, Newton presents a series of Sumi ink drawings on paper, alongside sculptures constructed from stainless steel wire. Within his recent drawings, Newton depicts precise forms in black ink. The subjects of these works feel at once organic and manufactured, clearly harboring a connection to the artist's study of both nature and technology. As the title of this newest exhibition suggests, the drawings exist as both unique works of art and a testing ground for the development of their three-dimensional counterparts.
Drawings for Sculpture is on view at Reynolds Gallery from February 22 through April 5, 2019.
–
Carlton Newton's interest in science, nature and technology weaves itself into his Sumi ink drawings on paper which render imagined subjects both organic and manufactured. His precise black forms appear specimen-like; self-contained clumps of undulating lines and intertwined structures contrast a pristine white background as though laid out for careful study and inspection. These drawings demonstrate Newton's understanding of three-dimensionality, as they exist as both unique works of art and studies of sculptural counterparts. Newton's sculptures, made from myriad materials including plaster, wood, stainless steel, and gypsum cement, challenge our preconceptions of space, form, and weight.
Born in 1946, Carlton Newton currently lives and works in Richmond, VA.  After teaching appointments at the College of William and Mary and Princeton University Newton joined Virginia Commonwealth University's School of the Arts where from 1987 to 2017 he served in several key teaching and leadership capacities for the Department of Sculpture and Extended Media.  Newton received both his BFA and MFA degrees in sculpture from the San Francisco Art Institute.  His work has been exhibited at the Virginia Museum of Fine Arts, 1708 Gallery, and The Visual Arts Center (formally the Hand Workshop) in Richmond; Danese/Corey Gallery and the New Museum in New York; the Art Museum of the Americas, Washington, D.C; Aqua Art Miami, Florida; the Paule Anglim Gallery, Atholl McBean Gallery, and the South of Market Cultural Center in San Francisco; the Peruvian North American Cultural Institute, Lima, Peru; and the Keith Talent Gallery, London, England.  He is the recipient of the VCU School of the Arts Faculty Achievement Award of Excellence, an Individual Artist Fellowship from the Virginia Commission for the Arts, an Artist Fellowship from the National Endowment for the Arts, the Rome Prize Fellowship from the American Academy in Rome, an Honorarium from the New York State Council on the Arts through the New Museum, and a residency in Captiva, Florida from the Robert Rauschenberg Foundation.  Newton's work is included in numerous private and public collections including Markel, Altria, and Dominion.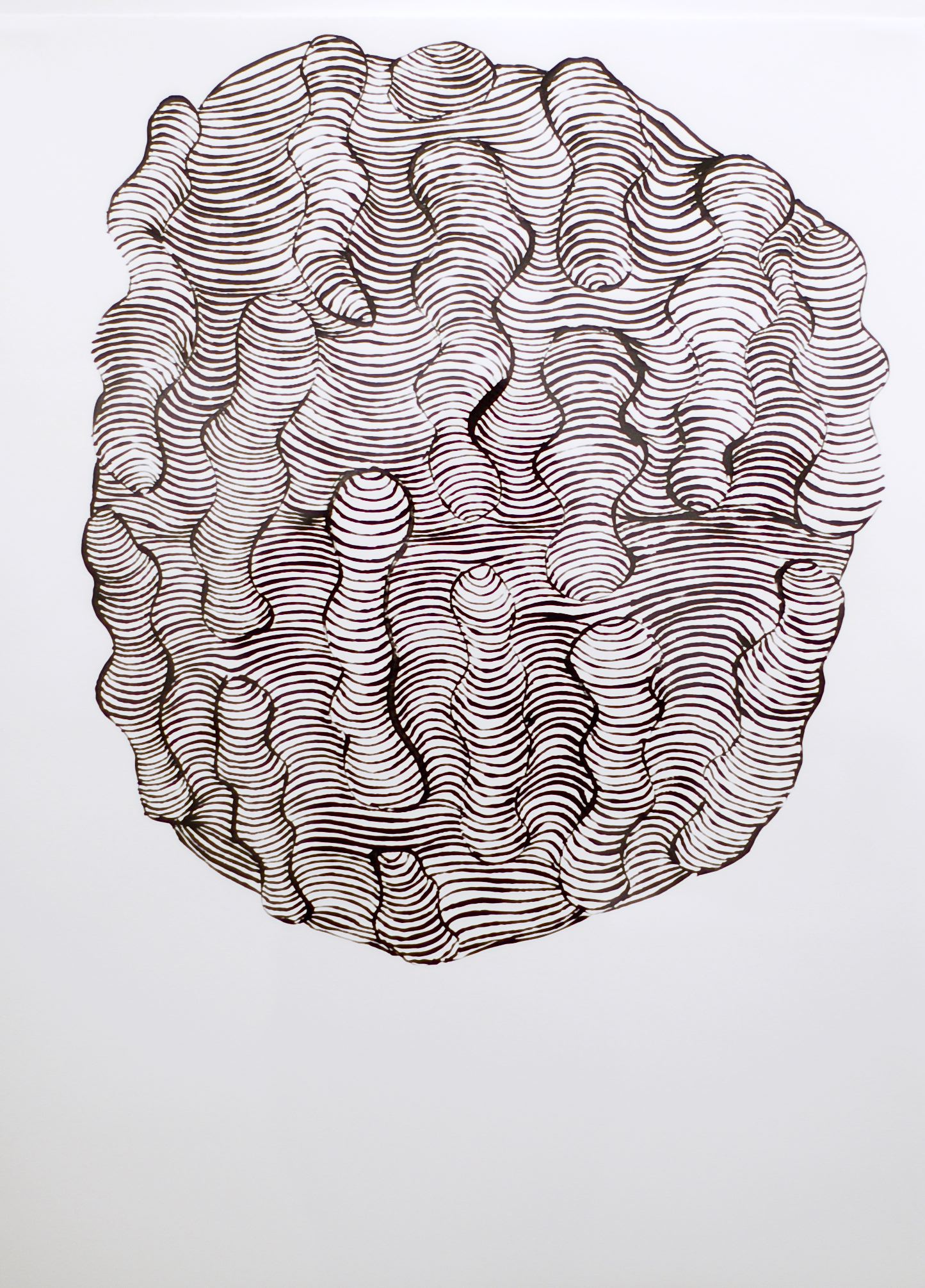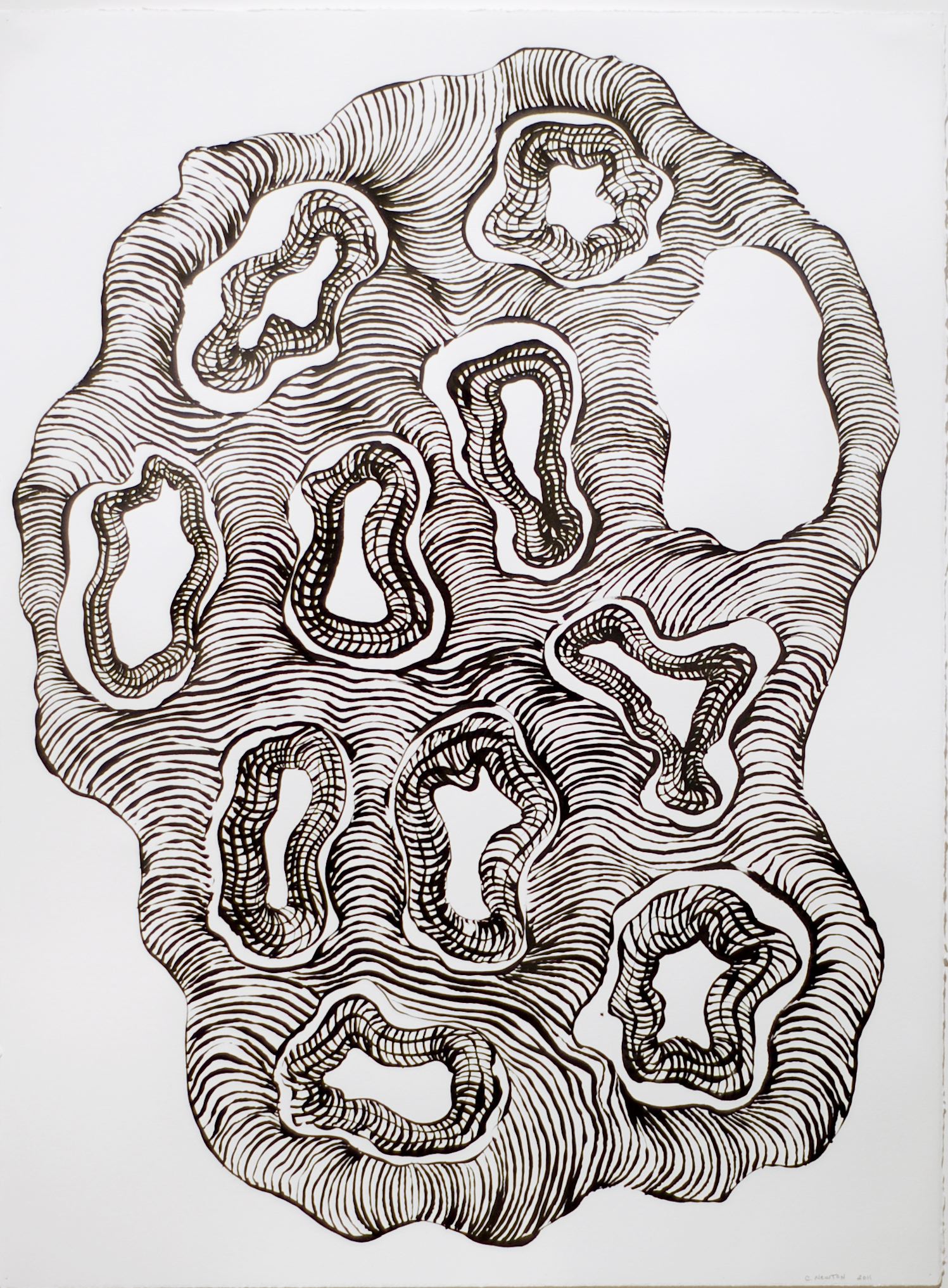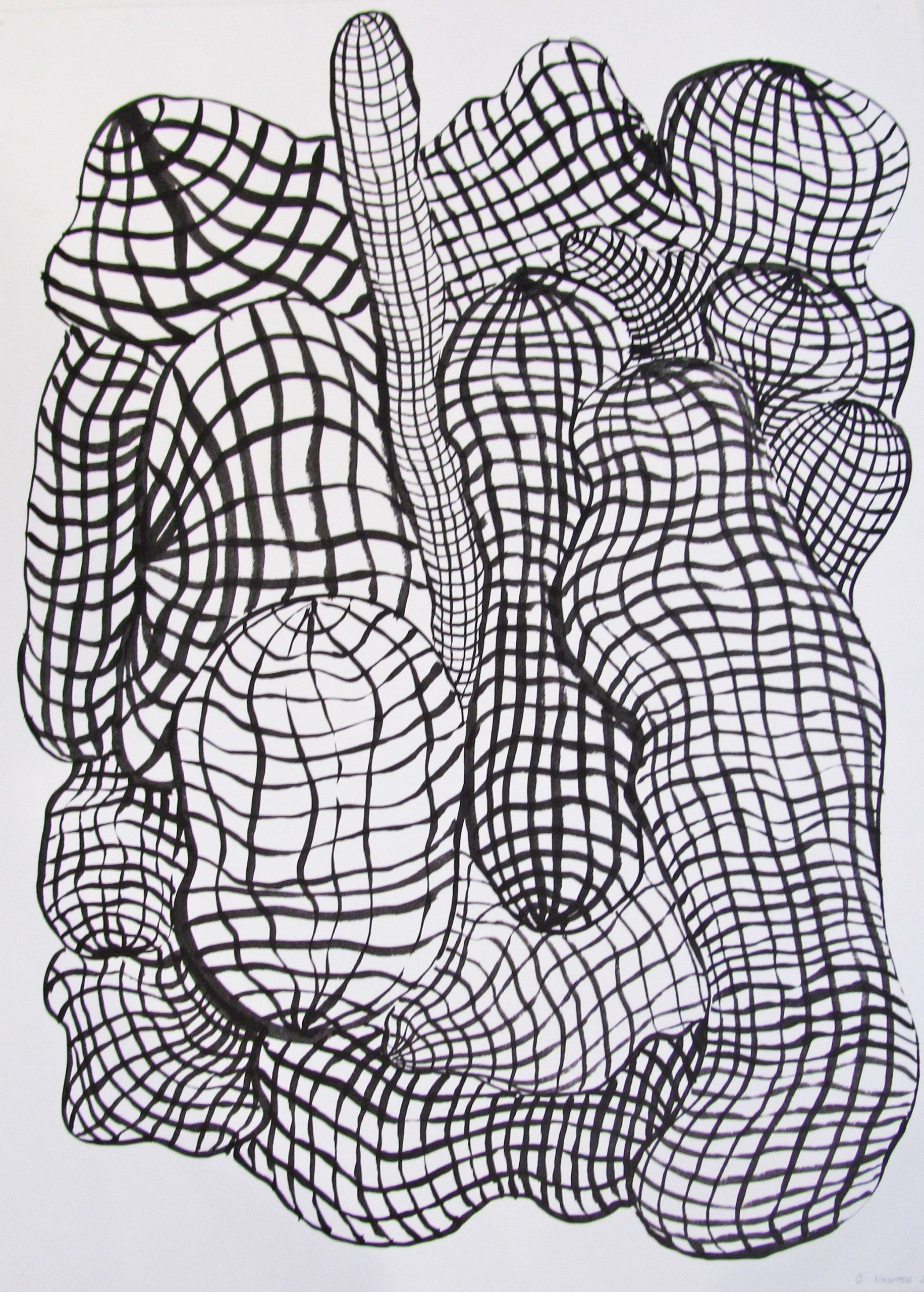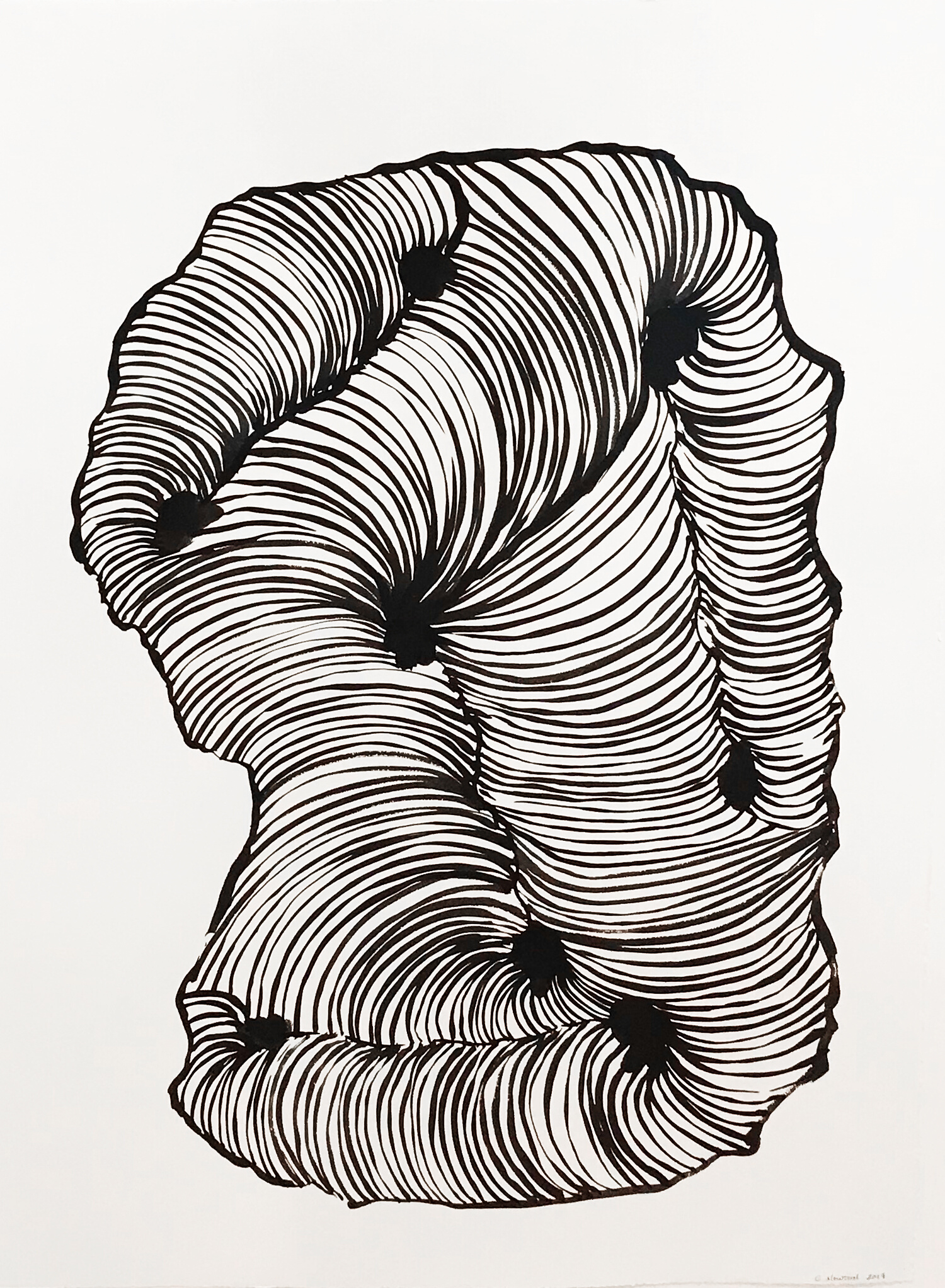 Untitled 8, 2010, Sumi ink on paper, 30 x 22 inches
Untitled 9, 2011, Sumi ink on paper, 30 x 22 inches
Untitled, 2000, Ink on paper, 30 x 22 inches
Drawing for Sculpture, 2017, Sumi ink on paper, 30 x 22 inches