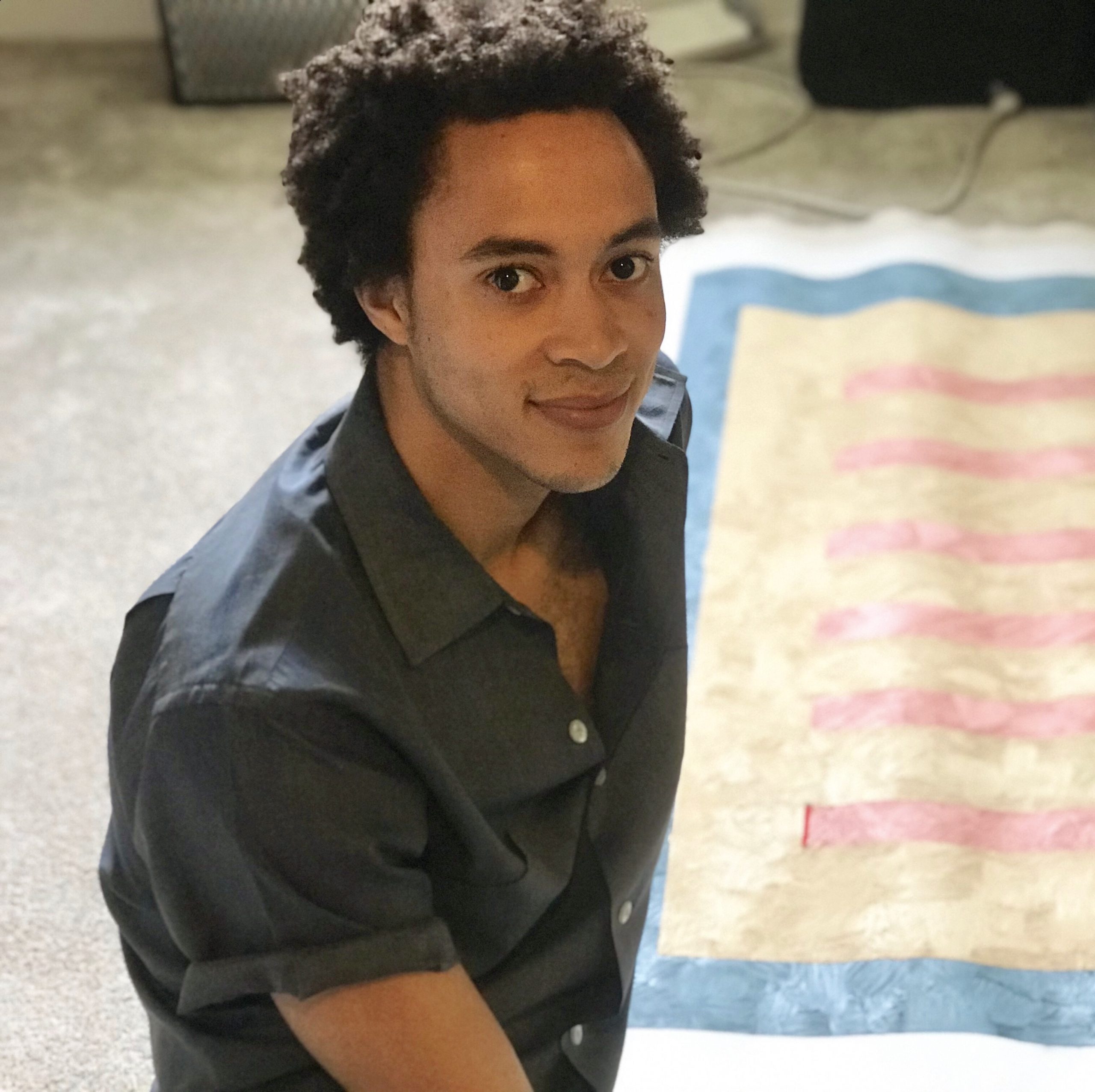 Please join us Friday, April 16th at 5:30pm for a discussion with exhibiting artist Sandy Williams IV. Williams will discuss his process, concepts, and the collaborators behind the work in his exhibition Genesis Amnesia: Part 1, which includes both two- and three-dimensional work.
Space is limited to 25 people, so please contact the gallery at 804-355-6553 or gallery@reynoldsgallery.com to reserve a spot. Genesis Amnesia: Part 1 is on view through May 7th.
Williams' work has continually addressed ideas of history, time and agency through works that question structures of power and representation in the United States. With his most recent work exploring the resizing and deconstructing of historic American monuments, the artist's practice proves particularly powerful and poignant in the context of the Black Lives Matter movement, as well as recording and recounting major moments of social and political change. In Genesis Amnesia: Part 1, each of Williams' four bodies of work on view—wax monuments, backpacks or Unattended Baggage (Time Capsule) series, sewn paintings, and concrete-filled tanks—communicate a provocative theme. These works, in some capacity, require the viewer to visually and physically engage with them; by implicating the viewer, Williams concretely identifies the way we observe and take part in history.
Sandy Williams IV received his BFA from The University of Virginia in 2016, and his MFA in Sculpture + Extended Media from VCUarts in 2019. He has held teaching positions at VCUarts and The University of Richmond, where he is currently an adjunct professor in the sculpture department. His work has been shown at Springsteen, Baltimore, MD; Guadalajara 90210, Mexico City, Mexico; Public Pool Gallery, Los Angeles, CA; The Virginia Museum of Contemporary Art, Virginia Beach, VA; Co-Prosperity Sphere, Chicago, IL; New Release, Project Gallery V, and Socrates Sculpture Park, all, New York, NY.