The Thread
February 28 – April 10, 2020
Opening Reception
Friday, February 28
6 – 8 pm
"Working with this seemingly unfit thread [Kibiso] gives me tremendous pleasure and inspiration...it lets me celebrate unexpected beauty from the full spectrum of a silkworm's life's work"
Kiyomi Iwata
Artist Statement, 2020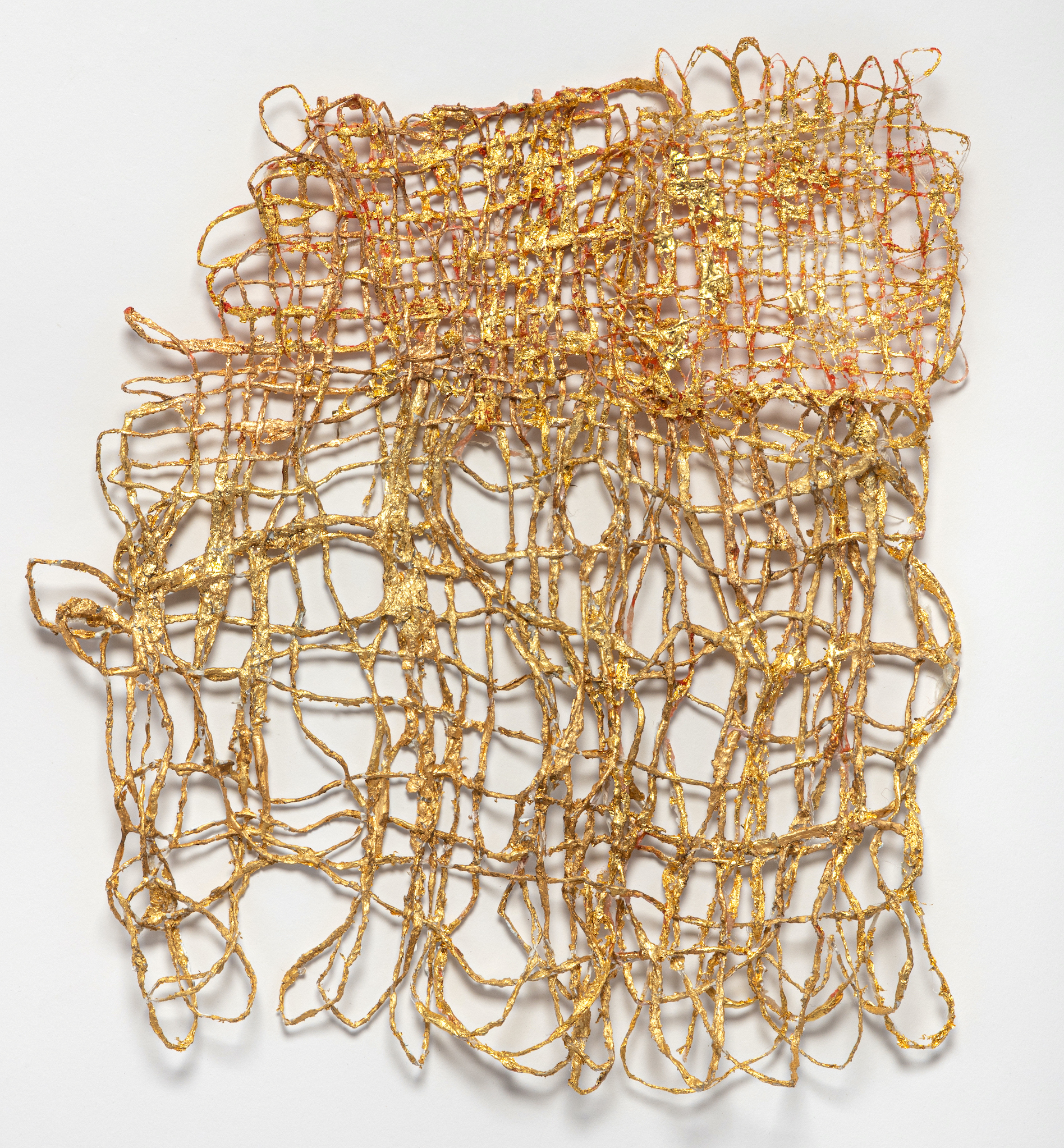 "The Thread" is Kiyomi Iwata's first solo exhibition with Reynolds Gallery
Iwata was born in Japan and emigrated to the United States in 1961, first settling in Richmond. Not long after her arrival, she took batik-dying classes at the Virginia Museum of Fine Art's Studio School, an experience which reignited her childhood interest in the arts and introduced Iwata to textiles as a form of creative expression. Since then, Iwata's practice has focused almost entirely on textiles and the many forms that fiber-based arts can take.
Read More
In recent years, Iwata has shifted to using "kibiso" as her primary medium. This unusual material is produced from the first several meters of silk produced by silkworms. Its rough and uneven texture led to the material being historically regarded as refuse, until the Japan-based Tsuruoka Fabric Industry Cooperative identified its potential artistic value in an era of waste-reduction and environmentally conscious initiatives.
Iwata's exhibition brings together nearly a dozen examples of her work, including several pieces created in the past decade alongside a new series of woven works. This impressive selection ranges in scale; from intimate, basket-like works to small- and large-scale wall hangings. Many pieces display loose gridded patterns within their woven kibiso structures, immediately conveying Iwata's ability to manipulate her raw materials into intricate compositions that feel both strikingly modern and deeply connected to traditional Japanese aesthetics. Gold embellishments, custom dyeing techniques, and painted elements add an additional layer of complexity and grandeur to the work. The largest hangings span over nine feet in width, replete with delicate tendrils of kibiso that extend beyond the edges of the work and contribute an even greater sense of monumentality.
Exhibition List