During daily walks through city parks, I take visual notes to inform an ongoing landscape narrative, which is the basis of my abstract paintings. In the studio, while constructing the picture, I try to convey these events by the inconvertible particularity of how a specific painting exists, rather than illustrating an experience. The paintings reflect aspects of cityscape—hard lines broken by curves; subtle hues interrupted by graphic primaries—but also, personal, interior, political and environmental concerns. By these interpositions, I slow the flow of information in order to circumvent immediate recognition, aiming for an unhurried acknowledgement of associations—things identified with, but not explained.
– Artist Statement, 2021
Mary Temple may be best known for her immersive trompe l'oeil installations–subtle room-sized paintings of light and shadow; however, in the past several years the artist has built a body of work in oil on canvas which both departs from and builds on the early work in many ways. While the more recent paintings share the landscape as a touchstone, they are developed further, exploring a range of contrasts in color, shapes and active surfaces.
Temple was born in Arizona, and has lived and worked in Brooklyn since 1996. She has exhibited her work internationally and throughout the United States. She has completed commissioned projects for solo and group shows at the San Francisco Museum of Modern Art, SF, CA; SculptureCenter, LIC, Queens, NY; Massachusetts Museum of Contemporary Art, North Adams, MA; The Aldrich Contemporary Art Museum, Ridgefield, CT; Rice Gallery, Houston, TX; Western Bridge, Seattle, WA; The Drawing Center, NY; Bunkamura Museum, Tokyo, Japan among many others. In 2017, the artist completed a public project for the City of New York's Percent for Arts program, at the historic landmark preservation site, McCarren Pool in Williamsburg, Brooklyn, which received the Mayor's Excellence in Design Award. Temple is the recipient of a 2019 MacDowell Colony Fellowship, the 2010 Saint-Gaudens Memorial Fellowship, the 2010 Basil Alkazzi Award for Excellence in Painting, a 2010 and 2007 NYFA Fellowship in Painting, and was NYFA's Lily Auchincloss Fellow in Painting in 2007. Her work has been reviewed in The New York Times, Artforum, Art in America, Brooklyn Rail, Hyperallergic and ARTNews among other publications.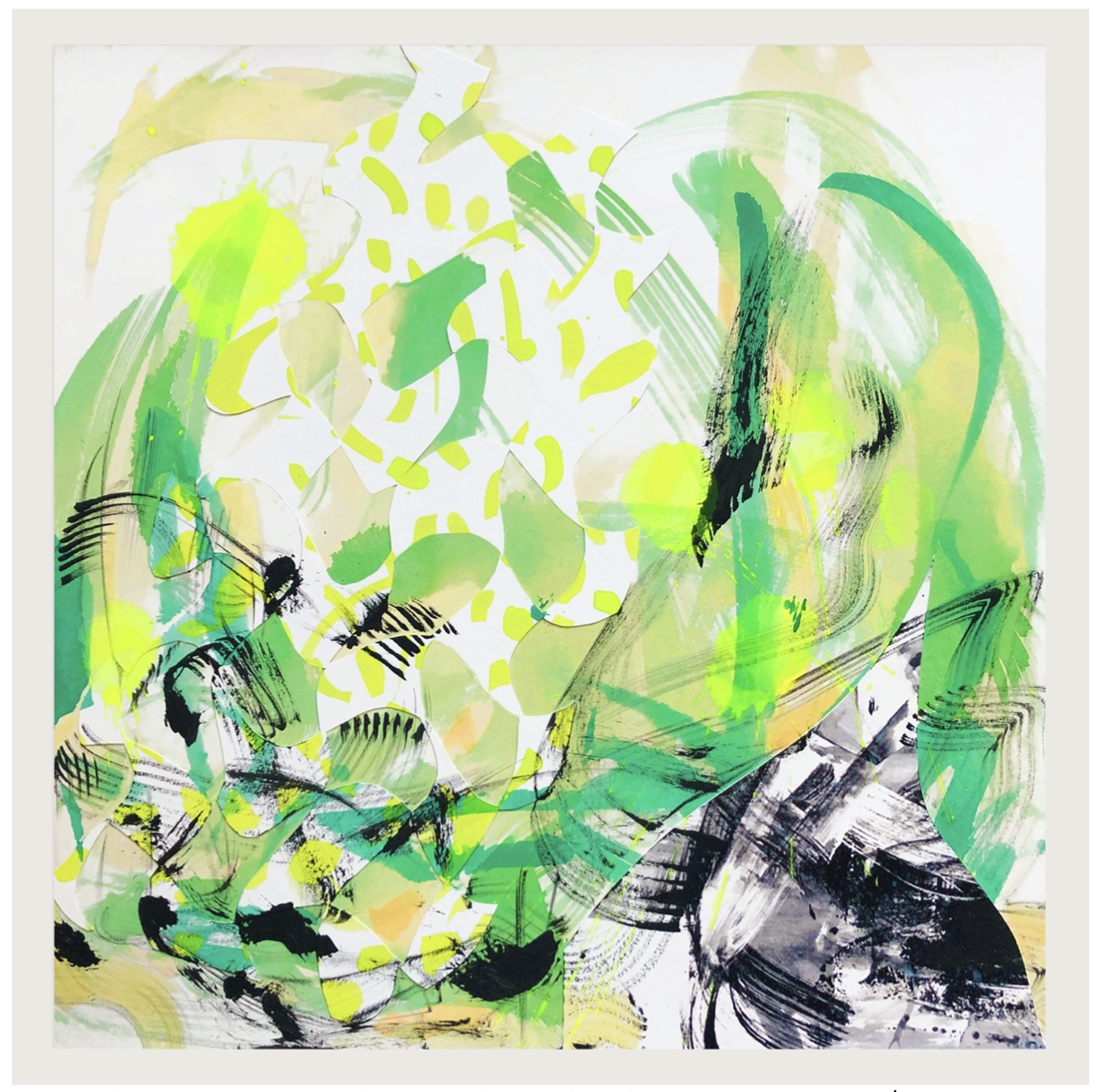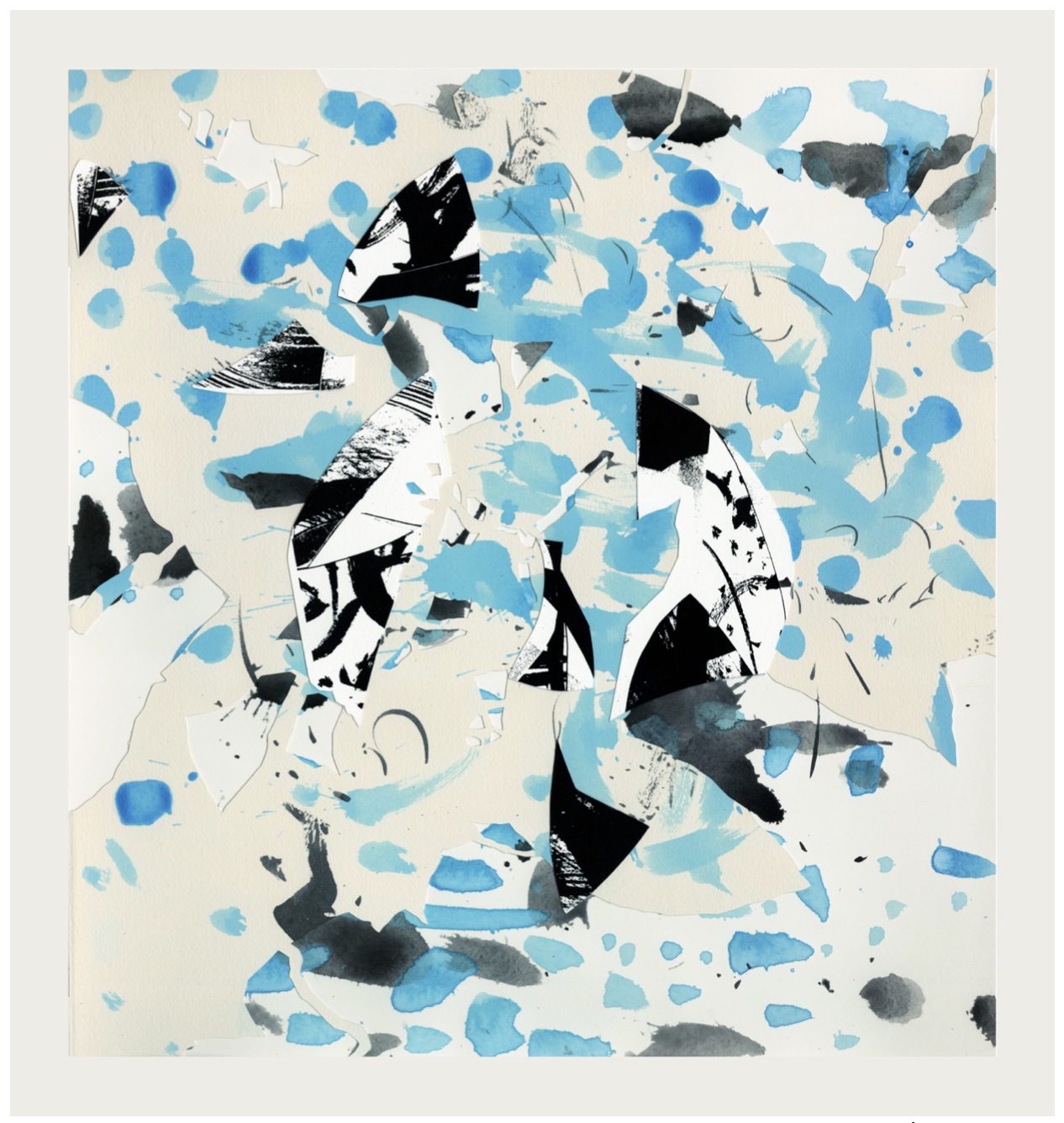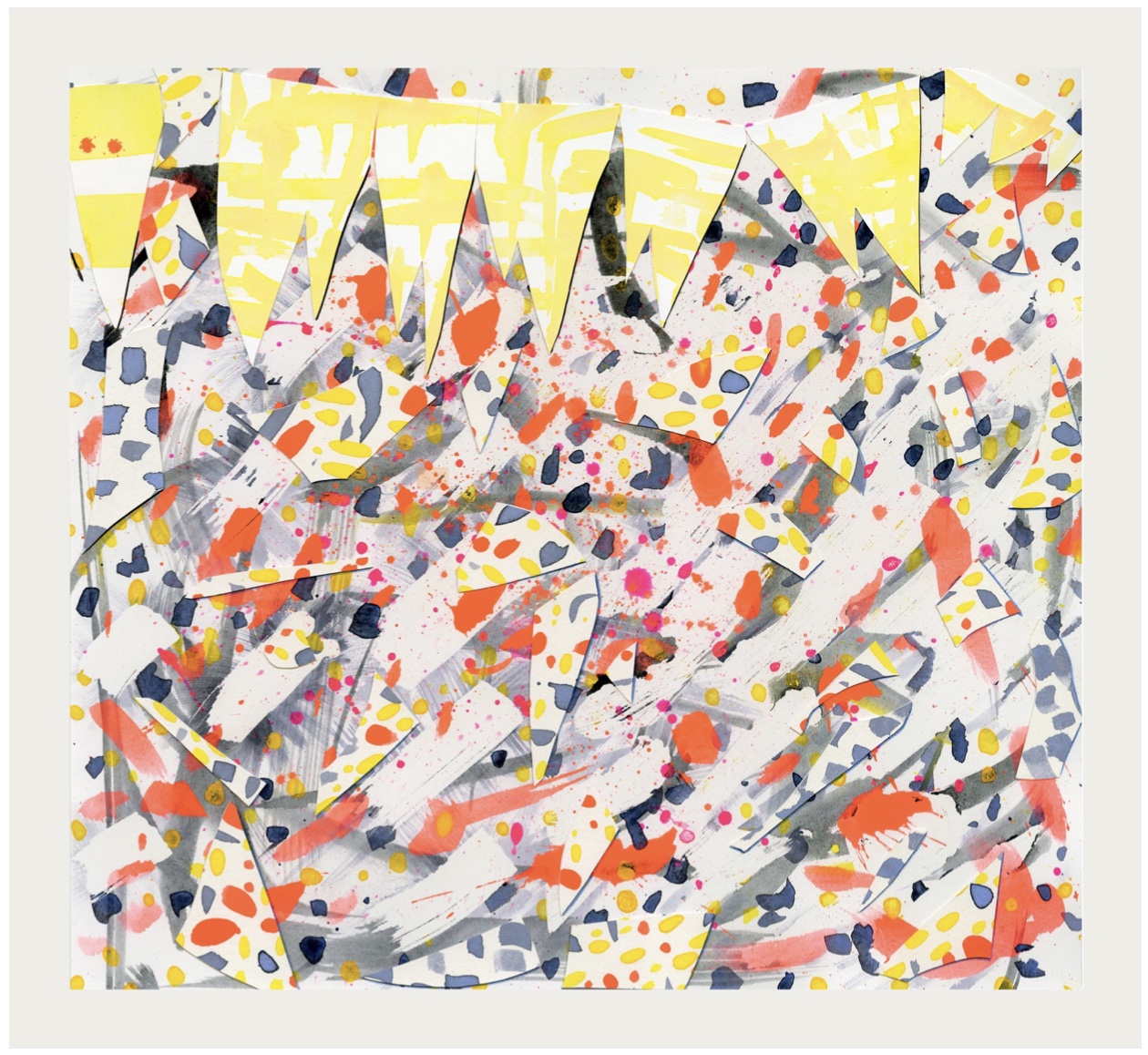 Birdwatching, 2020, gouache, acrylic, ink and paper on paper, 17 x 16 inches
Blue Light Leaking, 2020 gouache, acrylic, ink and paper on paper, 17 x 16 inches
Brighter Tomorrows, 2020, gouache, acrylic, ink and paper on paper, 15.5 x 17 inches