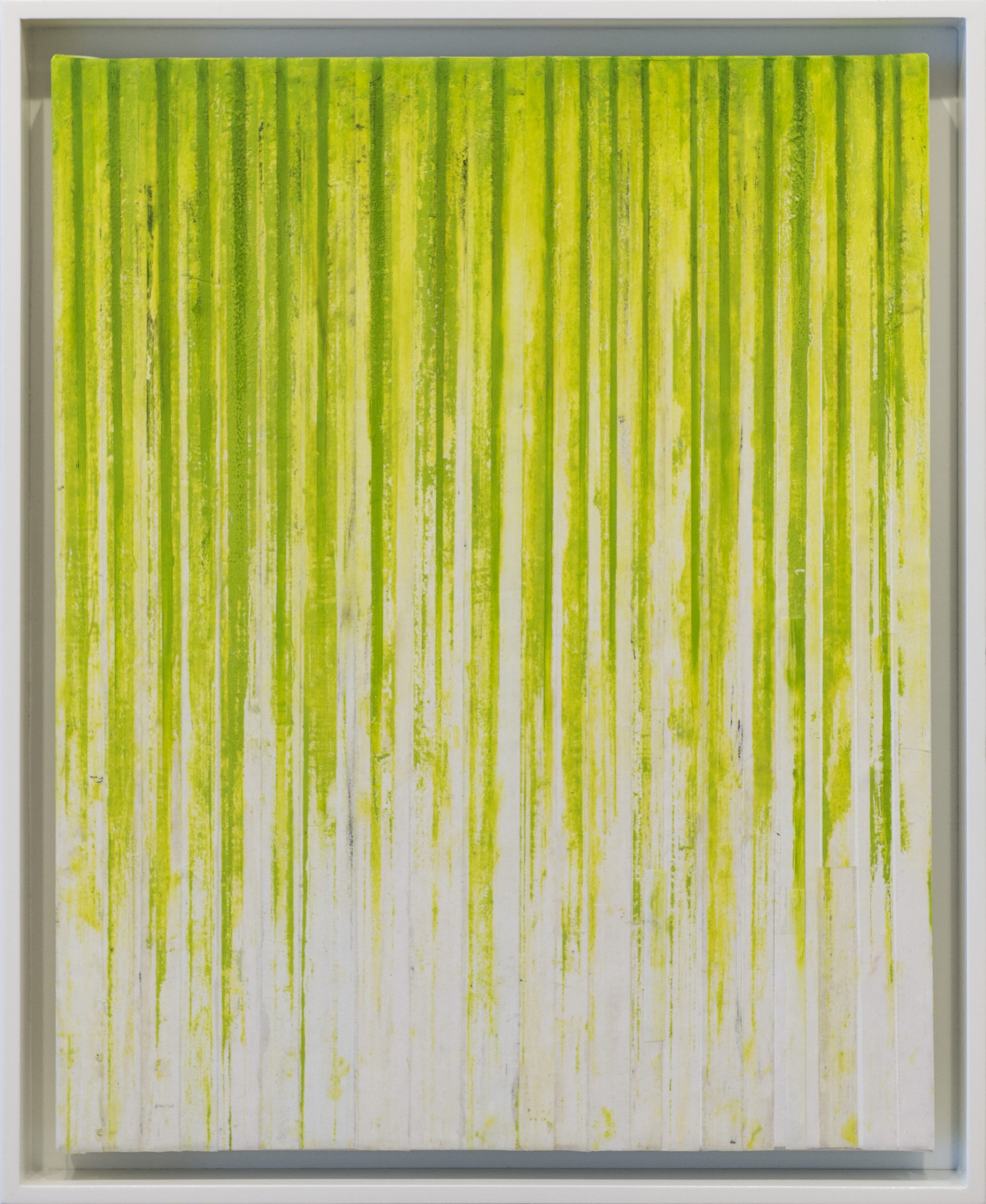 Monsoon, 2020
Oil, wax and collage on canvas
20 x 16 inches
$3,150
Framed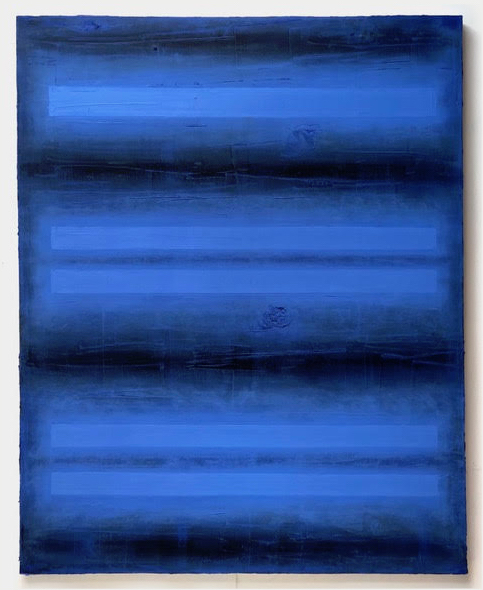 Blue Bands, 2020
Oil and wax on canvas
60 x 48 inches
$9,000
Art is important.  It gives worth to life.  It feeds the spirit and the soul.
Robert Stuart's glowing paintings and works on paper engage in the mysterious qualities of light. Inspired by both natural and man-made sources, strips of paint become metaphors for beams of sunlight or neon sculptures. Carefully building rich layers of oil and wax, he juxtaposes inky bands of color against subtly iridescent grounds. Stuart's paintings hum with atmosphere and evanescence, yet are grounded in clear compositions and tactile materiality.
Stuart received his Bachelor of Fine Arts from Boston University and his Master of Fine Arts from James Madison University (1977, 1984). A nationally exhibiting artist, he has received numerous awards and honors including the prestigious Academy Award in Art from the American Academy of Arts and Letters, New York (2004). Stuart currently lives and works in Staunton, Virginia.