Over a period of more than fifty years, my out-of-doors water-media paintings  of the natural world have developed in favorite locations in North Carolina, California, New England, and Virginia. Although abstract, my recent  paintings are carefully derived from drawings and life-studies from nature, and attempt to represent the processes of nature at work rather than pictorial description. 
Although I feel that my painting directly responds to the environments that I work in, I usually do not paint from the landscape with the objective of achieving representational or "realistic" images. In fact, I have often made representational depictions of specific places after I have made many non-pictorial works in the same locale. This particular development reverses the usual assumption that "abstraction" develops from the confirmed experience of the study of "realism".
My appreciation of the natural world is for the great variety of texture, light, form and eventful psychology that finds its maximum expression in its manifestations.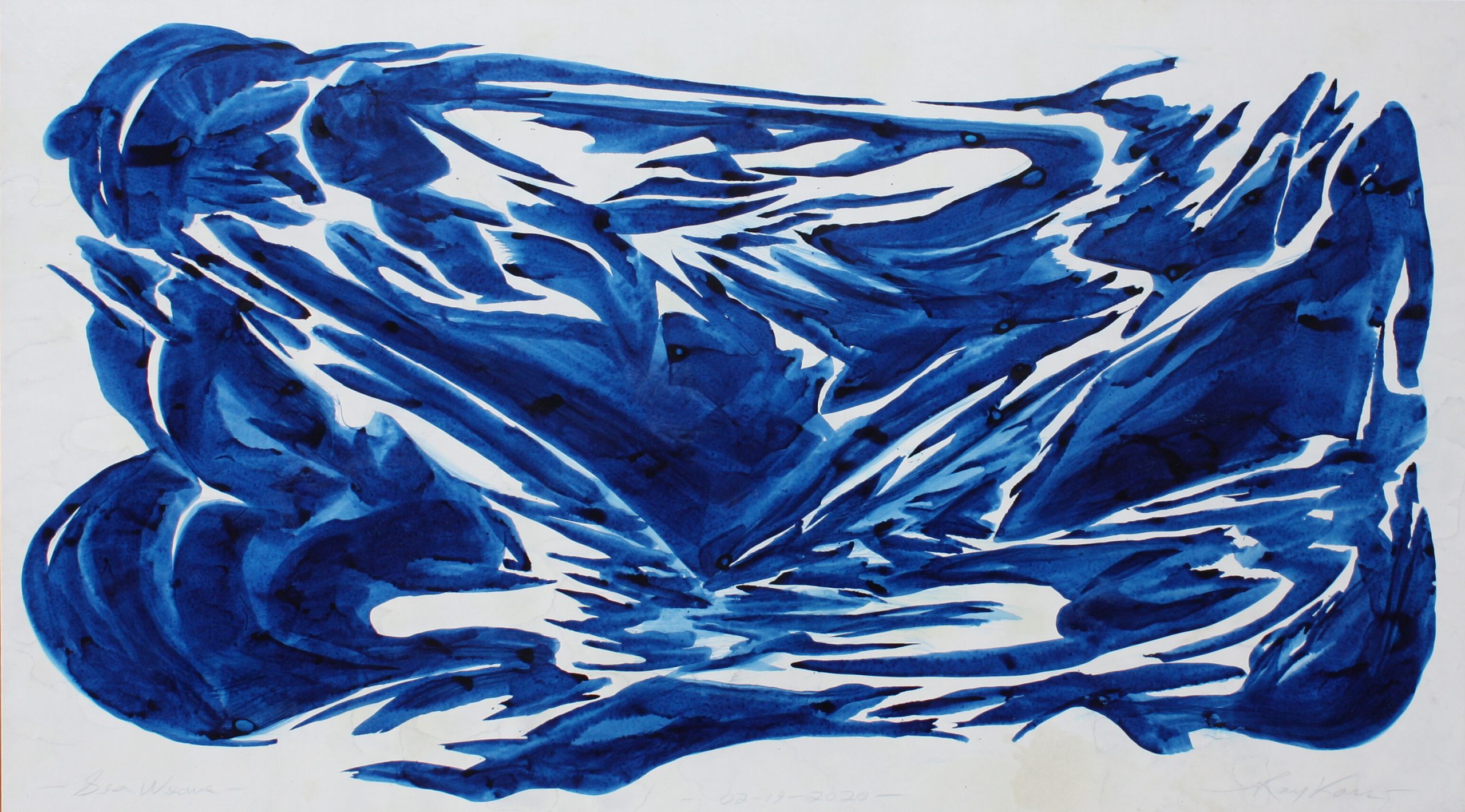 Sea Weave – 02-13-2020, 2020
Watercolor, mica on toned rag paper, under shaved beeswax
33 x 60 inches
$8,500
Framed
Ray Kass lives and works in Christiansburg, Virginia and is a Professor Emeritus of Art at Virginia Tech. He earned his MFA in Painting from the University of North Carolina at Chapel Hill and later founded and directs the Mountain Lake Workshop, a collaborative art project drawing on the customs and environmental resources of the New River Valley and Appalachian region. His work is in the collections of the Norton Museum of Art, West Palm Beach, FL; Taubman Museum of Art, Roanoke, VA; University of North Carolina, Chapel Hill, NC; University of Massachusetts, Amherst, MA; Boston Public Library, Boston, MA; Phizer Corporation, all, New York, NY; and Medical College of Virginia, SunTrust, and Ethyl Corporation all, Richmond, Virginia. He recently published The Mountain Lake Symposium and Workshop: Art in Locale with writer Howard Risatti.