Walking the alley slowly
I see my garage door is the canvas
Of course it is
It's almost square and white
I get to know the markings….details and patterns
Wondering who left them there, beautiful and annoying
I point the iPhone
Joseph Seipel transforms two-dimensional photographs into sculptural objects. His imagery is derived from travels to Cuba, Morocco, Holland, Alcatraz and the sidewalk along his studio. He then takes these thousands of photographs into the studio, where one main image is chosen, which he layers with other images and elements. Seipel creates dimension by building up paint and gypsum or cutting out specific blocks and lines within the scene, sometimes extending the image beyond its frame.
Seipel received his BS in Art from University of Wisconsin, Madison in 1970 and MFA at the Rinehart School of Sculpture at the Maryland Institute in 1973. Taking roots in Richmond in 1974, he is now recognized as one of the city's most influential arts advocates and educators. Seipel has dedicated 40 years to VCUarts, beginning in 1974 as a Sculpture Professor, later becoming Chair of the Sculpture Department in 1985, Senior Associate Dean of Graduate Studies in 2001, and eventually Dean of the School of Arts in 2011 until 2016. He was the Interim Director of VCU's Institute for Contemporary Art in 2018. Seipel has exhibited nationally and internationally, including venues in Virginia, Peru, Milan, Italy, New York, and Washington, D.C.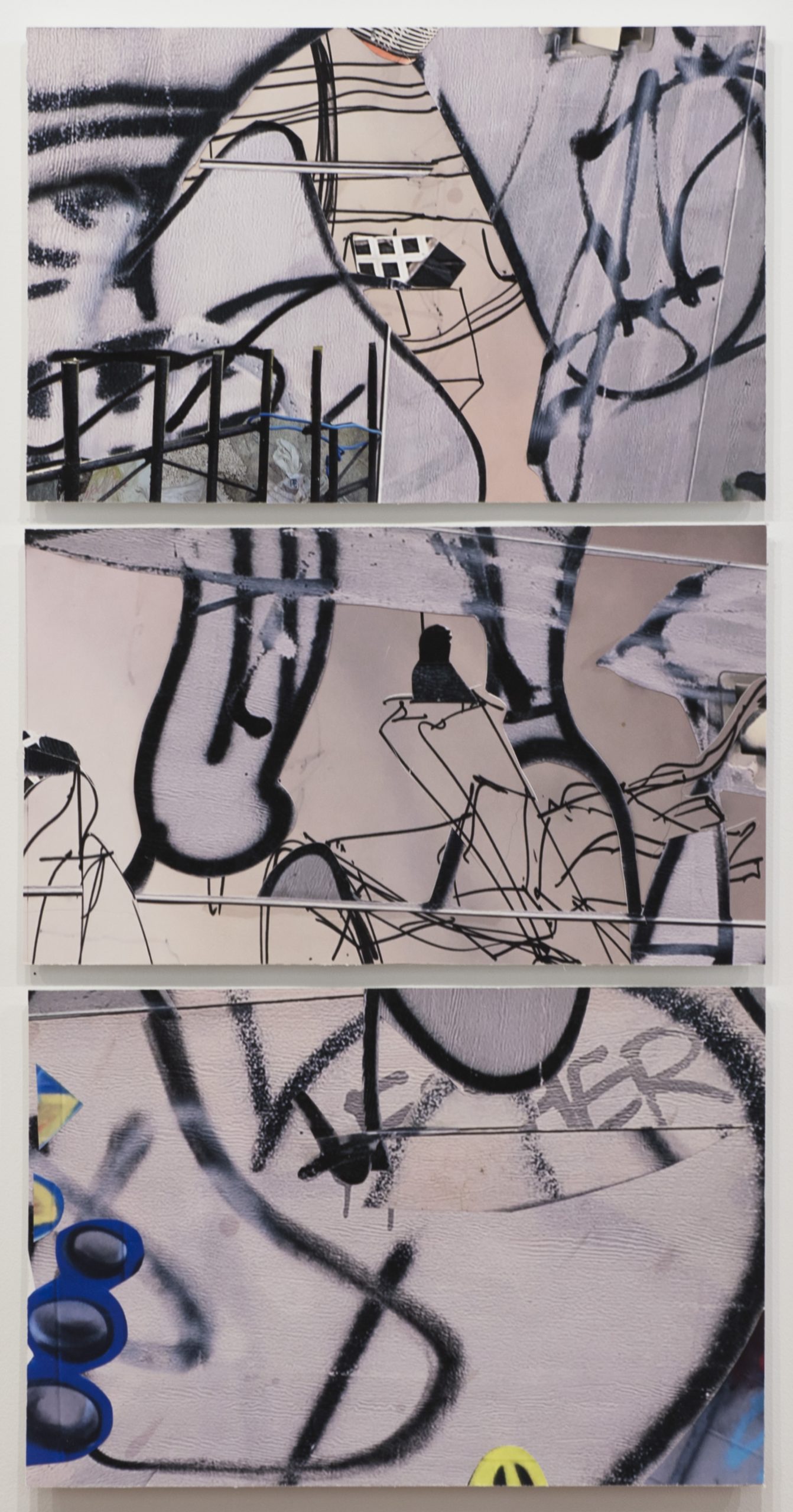 Drawing with Graffiti Sampling #1, 2020
Collage with archival prints on laminate foam board
34 x 17 inches
$3,000