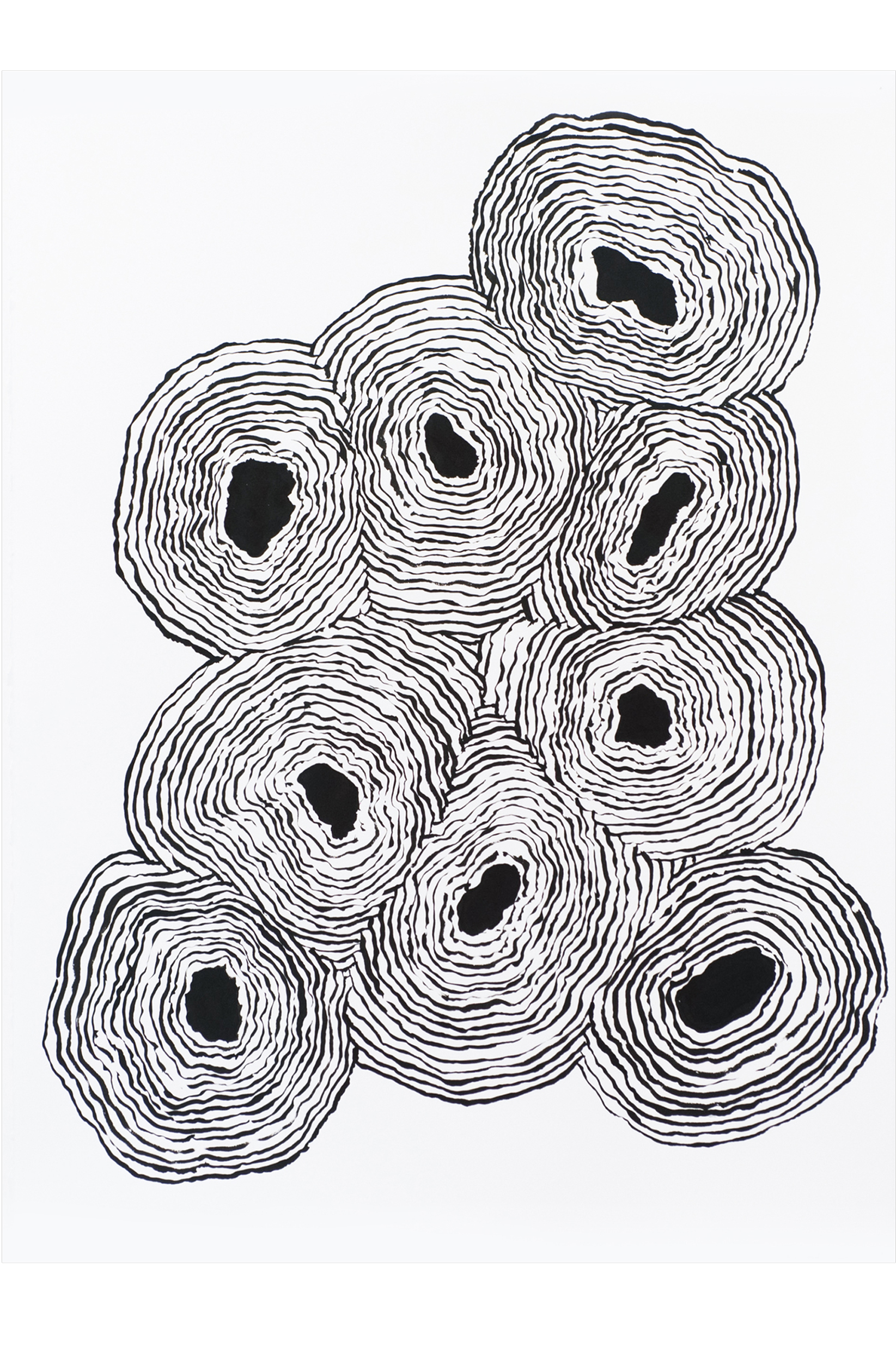 A Cluster of Communicants, 2020
Sumi ink on paper
30 x 22 inches
$2,550
Framed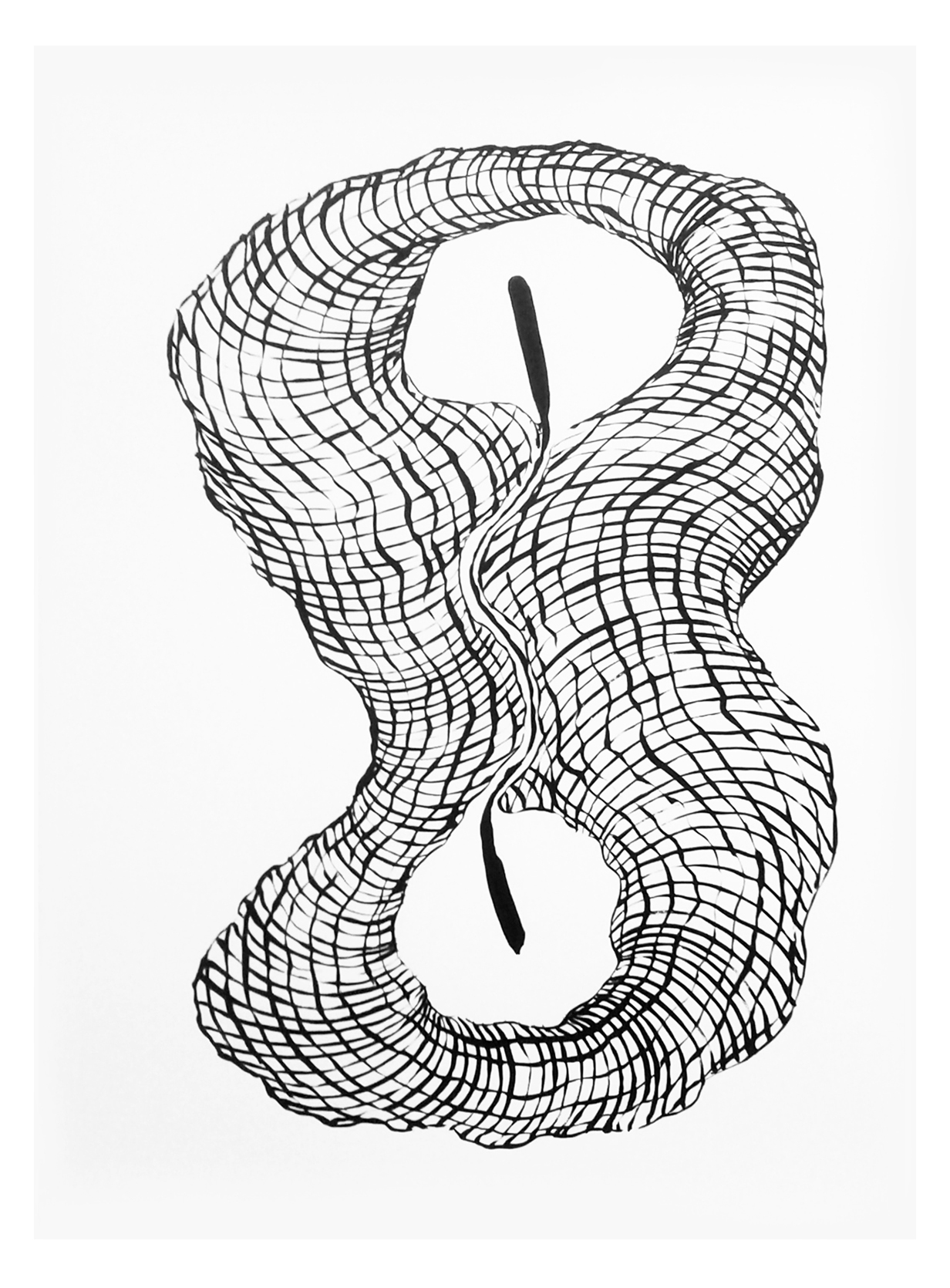 Drawing for Sculpture, 2018
Sumi ink on paper
30 x 22 inches
$2,550
Framed
"It doesn't make sense to me." To know with the senses as opposed to knowing with the mind. How do these two forms of knowing intertwine symbiotically as we find metaphor in our search for meaning? How the perceived world organizes itself, be it clusters of communicants embracing or colonies of lichen competing, continues to engage my attention.
Carlton Newton's interest in science, nature and technology weaves itself into his Sumi ink drawings on paper which render imagined subjects both organic and manufactured. His precise black forms appear specimen-like; self-contained clumps of undulating lines and intertwined structures contrast a pristine white background as though laid out for careful study and inspection.
Born in 1946, Newton currently lives and works in Richmond. After teaching at the College of William and Mary and Princeton University, Newton joined VCUarts Department of Sculpture and Extended Media from 1987 to 2017. He received both his BFA and MFA degrees in sculpture from the San Francisco Art Institute. His work has been exhibited at the Virginia Museum of Fine Arts in Richmond; Danese/Corey Gallery and the New Museum in New York; the Art Museum of the Americas, Washington, D.C; the Peruvian North American Cultural Institute, Lima, Peru; and the Keith Talent Gallery, London, England, among others. Newton's work is included in the collections of several major corporations including Markel, Altria, and Dominion.