Read the full article here.
"[Paul] Monroe (curator) calls him a painter's painter who 'painted to paint,' making him a role model to students. 'When people
used to ask him why he painted certain things, he'd say it was because he wanted to see the things that moved him. He just wanted
to rock his own world.' " – Karen Newton
"Donato's longtime friend and art collector Paul Monroe describes [the work] as experiments in expression. Donato applied house paint
on hollow-core doors and often cut holes in them to reveal the interior that could become yet another surface." -Harry Kollatz Jr.
Paul Monroe, Curator
Liz King
David Morris
Tuesday, April 25
6 pm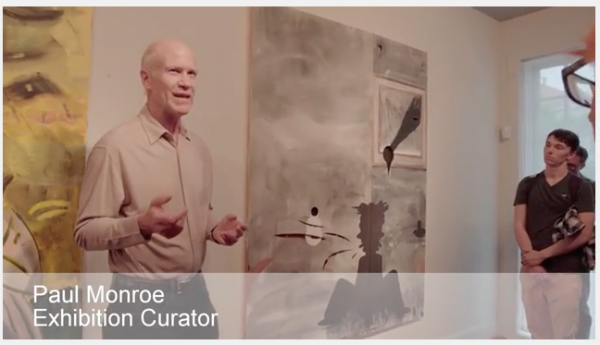 Recent Works
Installation shots
Photographed by Terry Brown, courtesy of the artist and Reynolds Gallery.
Our pop-up exhibition in Boston is featured in StyleCarrot! Click here for the full article
Congratulation to Jiha Moon, whose recent exhibition at Reynolds Gallery, Blue Yolo, Yellow Chrysanthemum, was
reviewed in Art Papers.
"Sometimes when things are thrown together, they seem to make no sense. And it is the question of sense that
has become an arena of debate regarding Jiha Moon's succulent, multifarious paintings, drawings, and ceramics." – Dinah Ryan
Congratulations to Ben Durham and Sarah Briland, both of whom are exhibiting in KMAC Museum's inaugural exhibition Material Issue. 
"The exhibit will explore the materiality of traditional materials along side film, video, performance and other new media, which are vital to a more expansive narrative that gives greater agency to our material surroundings. The 13 contributing artists engage in material investigations that facilitate a better understanding of our shared environment, thinking through historical relics, new and old technologies, cultural artifacts, domestic goods, and common art supplies."
Full exhibition catalogue, courtesy of KMAC Museum:
Preview of Conor Backman and Jiha Moon's exhibitions in Richmond Magazine.
Creative Fusion – Richmond Magazine
A seemingly effortless gesture is choreographed into an emptied field
Art in Print, 2016
by Faye Hirsch, from Volume 5, Number 6
Edition Review
Steadily building a notable oeuvre in prints, the New York-based artist Jill Moser has been working in various mediums at studios around the city and beyond over the past five years. Whether large screen prints or small etchings, her abstract prints are recognizable in the finesse with which a seemingly effortless gesture is choreographed into an emptied field. Loser's marks veritably breeze into view, full of light and air. Three intaglios made late last winter at Wingate Studio in New Hampshire, during what proprietors Peter Pettengill describes as "pouring snow," are among Moser's most lovely. Over flats of color aquatint, Moser composed a wide, porous, brushstroke-like gesture in soap ground. Pettengill reports the work as deceptive in its look of spontaneity. In fact, Moser cannily manipulated the soap medium, allowing it to set, thick and thin, so that in the second plate, the "gesture" is in fact a negative activating the entire field. Over this she printed a third plate in spit bite with a more saturated color. The palette is lush, with one in pink and reds, a second in yellow and silver, and a third in violet and silver. Maybe it was the snowy days, but there prints feel hushed and personal, with the stroke dominating the small square format while remaining weightless- an admirable feat.
Tara Donovan, Richard Roth, and Leigh Suggs exhibitions featured in Style Weekly article
by Amanda Dalla Villa Adams.
"In many ways, Donovan, Roth and Suggs are connected by their analog sensibility, as each emphasizes the handmade, repetitive processes, standardized forms, history and traditional studio practice. The process of making is essential. Perhaps this sensibility begins to get at the appeal behind the art. In a fast-paced world where the only guarantee is instability, market volatility and constant change, alluringly subtle works such as these stop the passerby — not just for a pause, but to hold the viewer's attention for a moment or two before plunging people back into their frenetic realities of busyness."
Preview: VCU Artists Tara Donovan, Richard Roth and Leigh Suggs at Reynolds Gallery
Congratulations to three of our represented artists, Jack Wax, Paul Ryan, and Stephen Vitiello,
who have been awarded Virginia Museum of Fine Arts Visual Arts Fellowships for the 2016-2017 year.
2016-2017 VMFA Visual Arts Fellowship Awardees
We look forward to congratulating them on accomplishments in the years to come.
"When reading Sally Mann's writing or hearing her speak — in exhibition catalogs, documentary films or her acclaimed recent memoir, Hold Still — she has a way of making you feel like you're sitting at the farm, listening to her craft her stories and shape her own identity." — Amanda Dalla Villa Adams
Flowing Back: Sally Mann – Style Weekly
Almost Famous & Tongue In Cheek – Style Weekly
Sally Mann's Exposure – NY Times
Ron Johnson – Artpulse Magazine
"Using Pantone colors of acrylic and house paint, the artist's process is spontaneous and evolving while he layers bright colors of summer, inevitably painting over something from earlier.  Following his intention to keep things loose, colors are allowed to blend where they want to blend.  He self-edits, trying something and then rearranging elements." – Karen Newton
Balancing Act – HENSE – Style Weekly
VCUarts ICA will be a major game-changer for the City of Richmond and especially our contemporary arts community.  Check out the newly released video:
VCUarts ICA: Richmond's Missing Piece
HENSE aka Alex Brewer
Gallery Talk with Matt King
Thursday, June 6, 2014
Sonya Clark
Excerpt from Gallery Talk
Suzanna Klein, head of strings at VCU music, playing the Star-Spangled Banner on Sonya's "Hairbow" made of human hair.
March 28, 2014
Richmond art collector Ted Elmore's home featured in R-Home Magazine.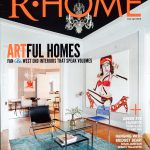 Reynold's Gallery is sponsoring the Faison School for Autism Art For Autism Gala for the thirteenth year. The Gala will be Friday, April 4th at The Hippodrone Theatre in Richmond.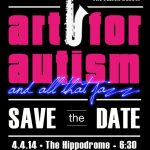 Sonya Clark featured in R Homes – Richmond Homes, Gardens, and Entertaining; September/ October 2013.
Richmond Homes, Gardens and Entertaining – R Home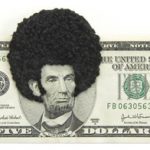 "The pieces in Allen's show, all recently created, continue his tradition of generating works from mass-produced, cultural touchstone items such as vinyl records, postage stamps, film stock, trading cards and comic books. A number of the works are large in scale and, according to gallery director Bev Reynolds, 'challenge the division between sculpture and painting.' "
-Jo Lord
"Guggenheim winner Siemon Allen's works on display at Reynolds"
Richmond Times Dispatch
Jan., 2014
Amanda Dalla Villa Adams of Style Weekly reviews Siemon Allen's 2014 solo exhibition at Reynolds Gallery.
Please take a moment to read Karen Newton's insightful review Sally Bowring's latest exhibition at Reynolds Gallery, Local Paradise. Bowring states "Local Paradise celebrates the small moments of the day. It expands on my ideas about domesticity in a formal rather than personal way. These references to the world around me are an architectural vehicle that lends structure to the work."
Gallery Talk
December 18, 2013
Gallery Talk
December 18, 2013
Captiva Works: Sounds and Photographs
Part 1
Part 2
"International imagery outshines language at Reynolds Gallery"
A Picture's Worth a Thousand Words | Arts and Culture | Style Weekly – Richmond, VA local news, arts, and events.
"Acclaimed sound artist Stephen Vitiello brings a Florida island to the Reynolds Gallery"
Open Window | Arts and Culture | Style Weekly – Richmond, VA local news, arts, and events.
Metempsychosis: Gallery Talk
Jessie Mann, Liz Liguori, Sally Mann
and Ray Kass, founder of The Mountain Lake Workshop
A colorful exhibition of work by the late Richmond artist Cindy Neuschwander provides a soulful benediction.
by Edwin Slipek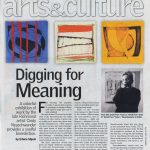 Artist Ridley Howard sits down with Richard Roth to discuss his current show at Reynolds Gallery and the arc of his painting career.
Read Ridley Howard's full interview with Richard Roth for Burnaway.org
Read the abridged version of the interview published in the Huffington Post
"Veteran painter Richard Roth gets back to abstraction, keeping things lively at Reynolds Gallery"
Shape Shifter by Megan Zalecki – Style Weekly, February 13, 2013 
Glass Menagerie – Style Weekly, November 14, 2012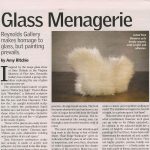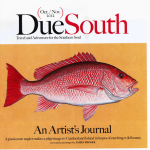 James Prosek in Garden and Gun Magazine
Great piece on Sally Mann's current show at Edwynn Houk Gallery in New York. Sally's work will be on view at Reynolds Gallery as part of our group exhibition Refracting Light this November.
Sally Mann – The New Yorker, October 8, 2012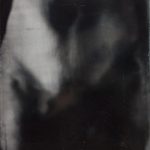 Amy Feldman at Blackston – Art in America, October 2012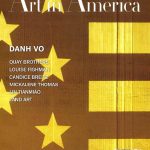 "The juxtaposition of non-native flora in one space, in exaggerated sizes and gouging color, results in a sort of botanical surrealism. But for all the crowding of forms and jostling energy, [Blum's] work still draws viewers in, leaving them feeling as if the trumpet flower could be inhabited or the stamen climbed."
-Amy Ritchie
"Motion Capture"
Style Weekly, Oct. 3, 2012
Amy Ritchie gives a thought provoking and eloquent review of Reynolds Gallery's summer shows "Almost Famous" and "Summer Solstice" in the current issue of Style Weekly.
A Midsummer Arts Dream – Style Weekly, August 1, 2012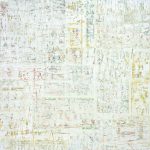 Alfred Mac Adam reviews Jill Moser's recent exhibition at Lennon, Weinberg gallery in New York.   Stop by the gallery to see her beautiful work in Richmond!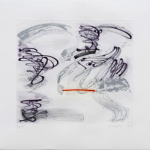 Read Roberta Smith's excellent review of Amy Feldman's solo exhibition "Dark Selects" in New York.  Feldman was the 2008-2009 VCU Fountainhead Fellow in Painting & Printmaking, and her exhibition at Reynolds Gallery was as Smith describes: "promising".   Feldman began the series of work in "Dark Selects" while in Richmond, and we are proud to see her talent thrive and develop.
Roberta Smith, "Amy Feldman – Dark Selects", The New York Times
D. Dominick Lombardi reviews Ron Johnson's solo exhibition at Gary Snyder Projects in New York for ArtSlant.  Johnson has exhibited at Reynolds Gallery since 2004, and he received his MFA from VCU.   His work continues to push the possibility of transparency, layering, and abstraction.
D. Dominick Lombardi, "Dam That Paint!", ArtSlant  
Follow us on Pinterest to see an exciting selection of gallery works and view our art inspirations!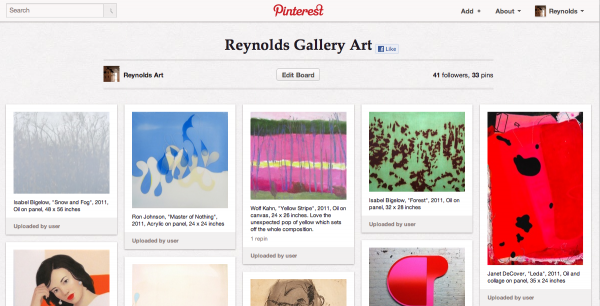 Part 1
Part 2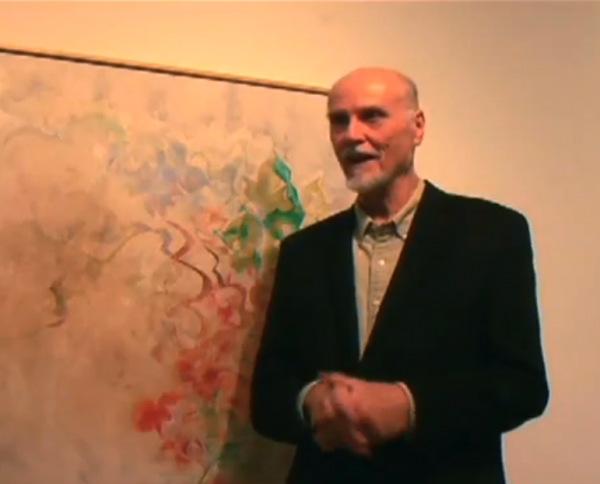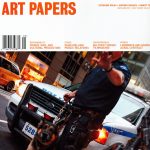 Ron Johnson's Between Surface and Ray Kass' Forming Surface reviewed in Art Papers, May/June 2012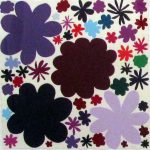 Polly Apfelbaum – New York Times, 2012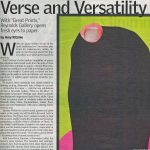 Great Prints – Style Weekly, 2012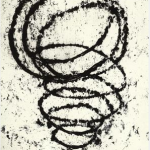 Great Prints – Richmond Times Dispatch, 2012
Reynolds Gallery exhibition Forming Surface reviewed in Style Weekly, January 2012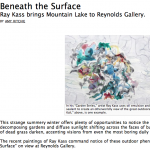 Reynolds Gallery exhibition Graffiti Maps reviewed in Style Weekly, November 2011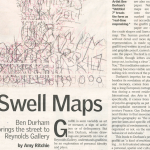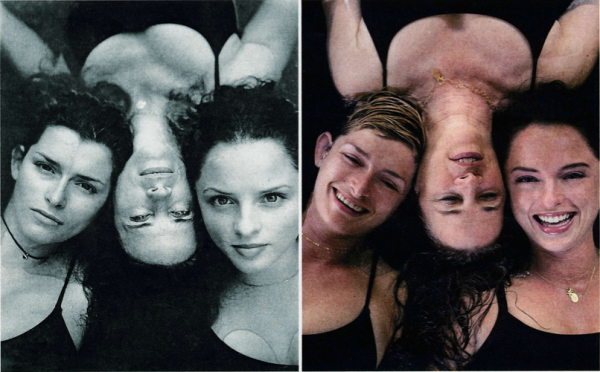 Sally Mann – New York Times Magazine
Teresita Fernández featured in Vogue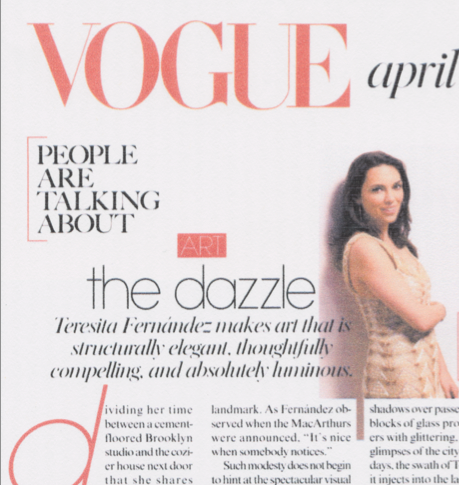 Gerald Donato: Steamboat Willie as Mr. Man, ARTnews, 1988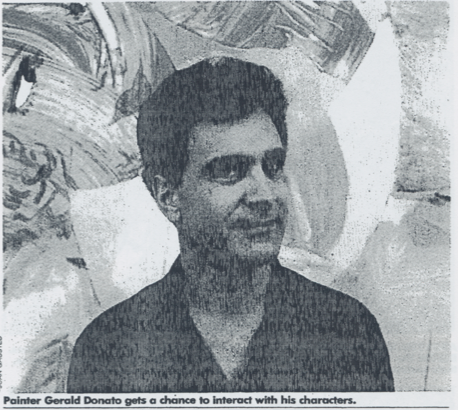 Reynolds Gallery exhibition Great Prints reviewed in Style Weekly, 1999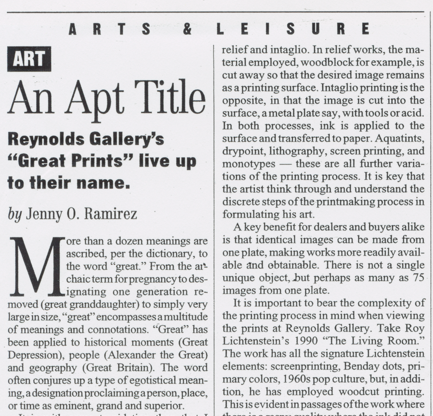 David Freed reviewed in the Richmond Times-Dispatch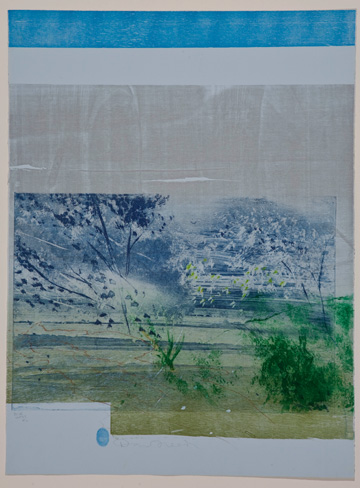 Paul Ryan reviewed in the Richmond Times-Dispatch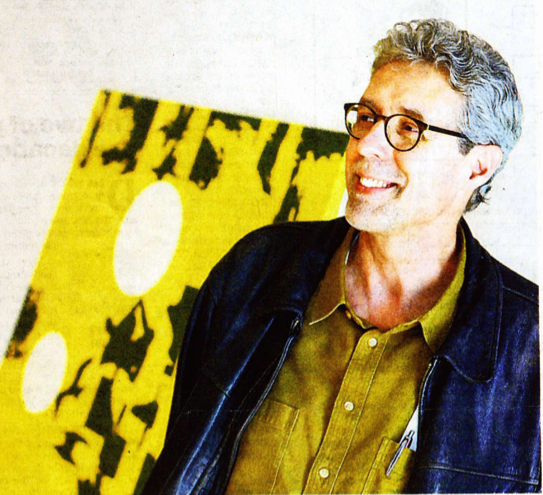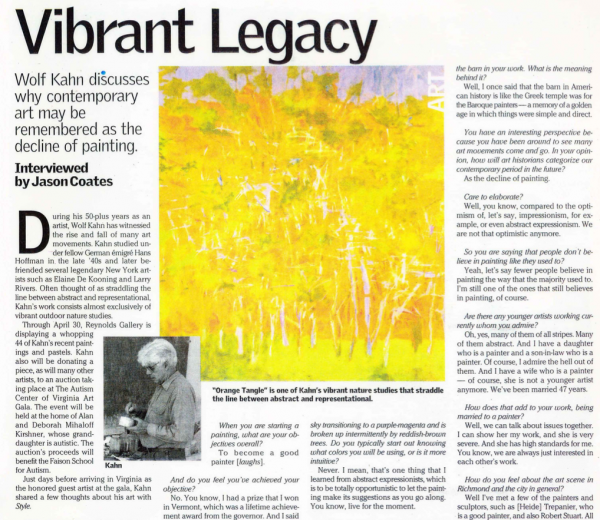 Wolf Kahn Interviewed in Style Weekly, 2005
Wolf Kahn – Richmond Times-Dispatch, 2011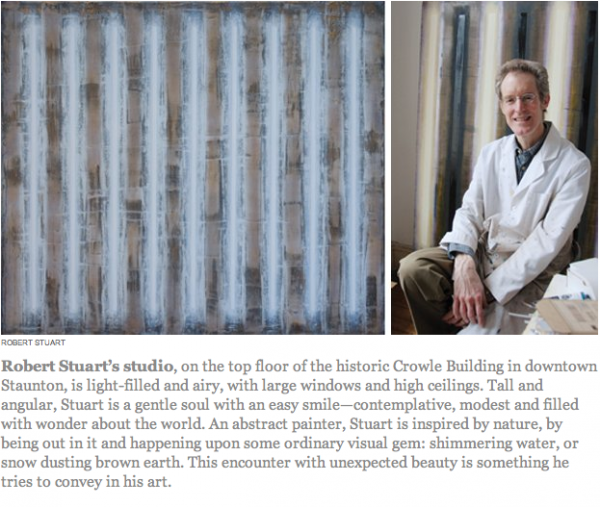 Robert Stuart in Virginia Living, 2010
Tanja Softic: Virginia Living, June 2011 

The Washington Post: Teresita Fernández at Reynolds Gallery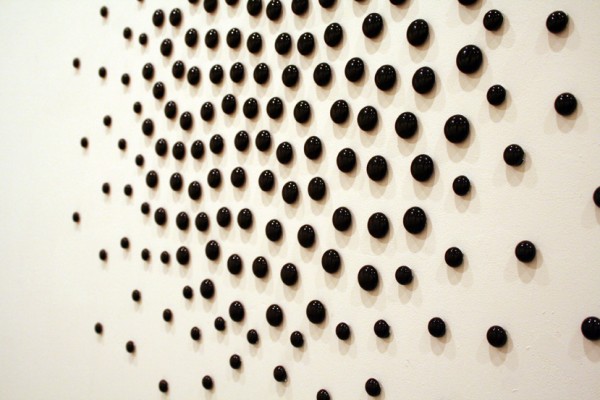 Isabel Bigelow's solo exhibition at Sears Peyton Gallery featured in Art in America, 2008.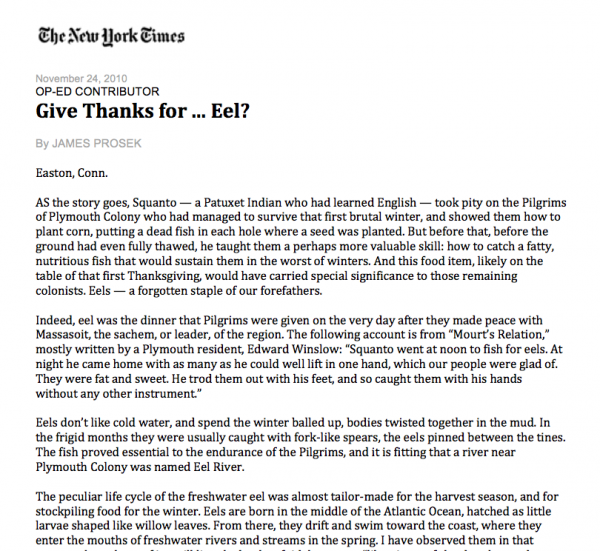 James Prosek reviewed in the Richmond Times-Dispatch, 2009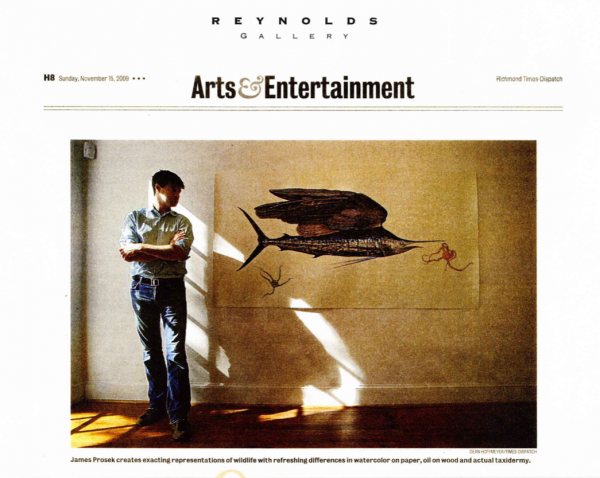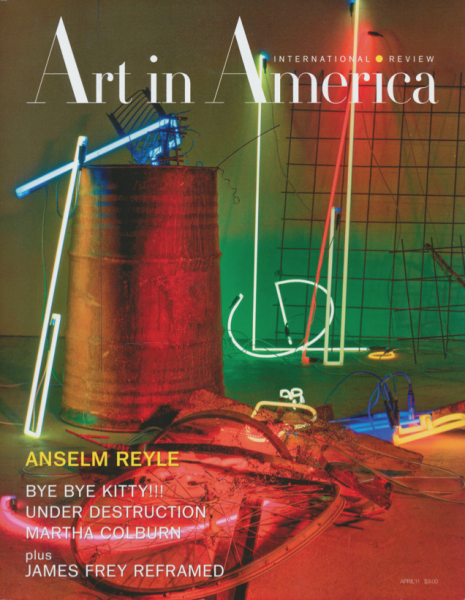 Sally Mann – Art in America – Virginia Museum of Fine Arts Exhibition
Gallery Talk
May 4, 2011
Section 1
Section 2
Section 3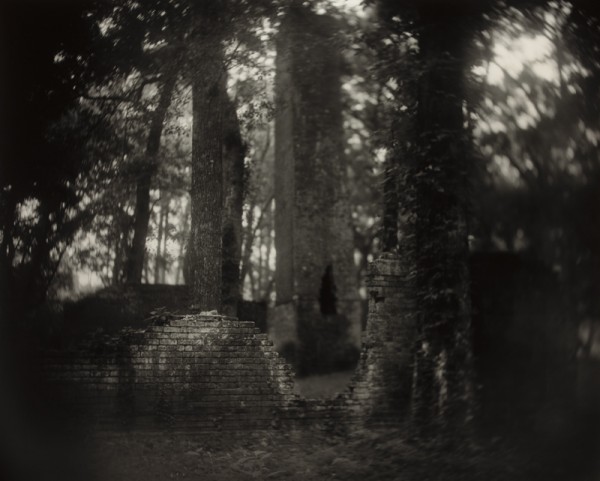 SALLY MANN
Fountainebleau, Louisiana, 1998 / 2010
Silver gelatin print
24 x 30 inches
Edition 10
Reynolds Gallery in the Fan is showing "Fresh Paint," a group exhibit of abstract paintings. The young artists in the show were chosen for their ability to push painting in an exciting, new direction.

"We wanted to put together an exhibition of new artists who are looking at painting in a different type of way,"gallery director Bev Reynolds said. "We ended up with an amazing body of paintings. There's a vitality to the work that is very different."

The show features works by Calvin Burton, Carolyn Case, James Hyde, Merlin James, Jill Moser, Naomi Safran-Hon, Natalie Westbrook and Yuh-Shioh Wong. Reynolds noted that their works are highly personal. Many are also concerned with issues of environment and nature.

The show runs through March 19 at 1514 W. Main St. Hours are Tuesday through Saturday from 10 a.m. to 5 p.m.

For details, call (804) 355-6553 or visit www.reynoldsgallery.com.

Jo Lord
Full Review can be read here:
http://www2.timesdispatch.com/entertainment/2011/feb/24/tdweek12-reynolds-gallery-presents-quotfresh-paint-ar-862851/
Excerpt from Gallery Talk