Reynolds Gallery is pleased to announce the opening of Through the Body, a solo exhibition of new and recent ceramics at our Libbie Avenue location by Laird Gough. The exhibition will open Friday, September 29, 2023. The show will run through November 10, 2023.
About the Exhibition
Through the Body showcases Laird Gough's ceramics and vessels created during the summer of 2023. Gough divides her time between studios in New York City and Charlottesville, Virginia, and this show marks her return to her hometown of Richmond. Gough's ceramic works are both structured and loose, defying the traditional laws of pottery with their twists, braids, turns, and slouched forms. Gough builds the bases following the classic structure of a vase, but as they grow, she manipulates the porcelain with unexpected curves which echo the forms of the body. For certain pieces, she adds shards from prohibition-era broken bottles unearthed during renovations on her property in Charlottesville. These thoughtful, historical incorporations and occasional bursts of colored glass melt in the kiln creating spontaneous drops of color and texture. Although she has honed her craft to an expert level, Gough intentionally chooses to let go of that perfectionism in order to illustrate both the beauty and fallibility of the human form.
Artist Statement
Working with clay is a therapeutic practice for me and being at the wheel in silence is a meditation. Once I've thrown a symmetrical vessel on the wheel, I manipulate it into an abstract shape, then sculpt and build upon that form – a personal expression of abandoning perfectionism. I love working with porcelain because of its highly delicate and challenging nature. My forms and surfaces are intended to evoke a sense of peace. The clay remains my teacher, reminding me to slow down and surrender, always bringing me back to the present moment.
About the Artist
Laird Gough (born Richmond, VA) is a New York City-based ceramic artist. She received her BA in History from the College of Charleston where she studied studio art and art history. She spent the early part of her career working in fine jewelry and fashion for companies including Tiffany & Co and Ralph Lauren before continuing her graduate studies at Greenwich House Pottery. Located in the West Village in New York City, Greenwich House Pottery is one of the most historic pottery schools in the United States. The teachers, students and residents that have worked in the Pottery's classrooms over the years have included such renowned names as Peter Voulkos, Rirkrit Tiravanija, Betty Woodman, Ghada Amer, Ann Agee, Kathy Butterly, Simone Leigh and David Salle. Gough splits her time between her Tribeca and Virginia studios, while continuing advanced studies and special projects at Greenwich House Pottery. Her work has been shown with New York City-based galleries Object & Thing and R & Company. Her work has been featured in Architectural Digest, VOGUE and Town & Country. This is her first solo show.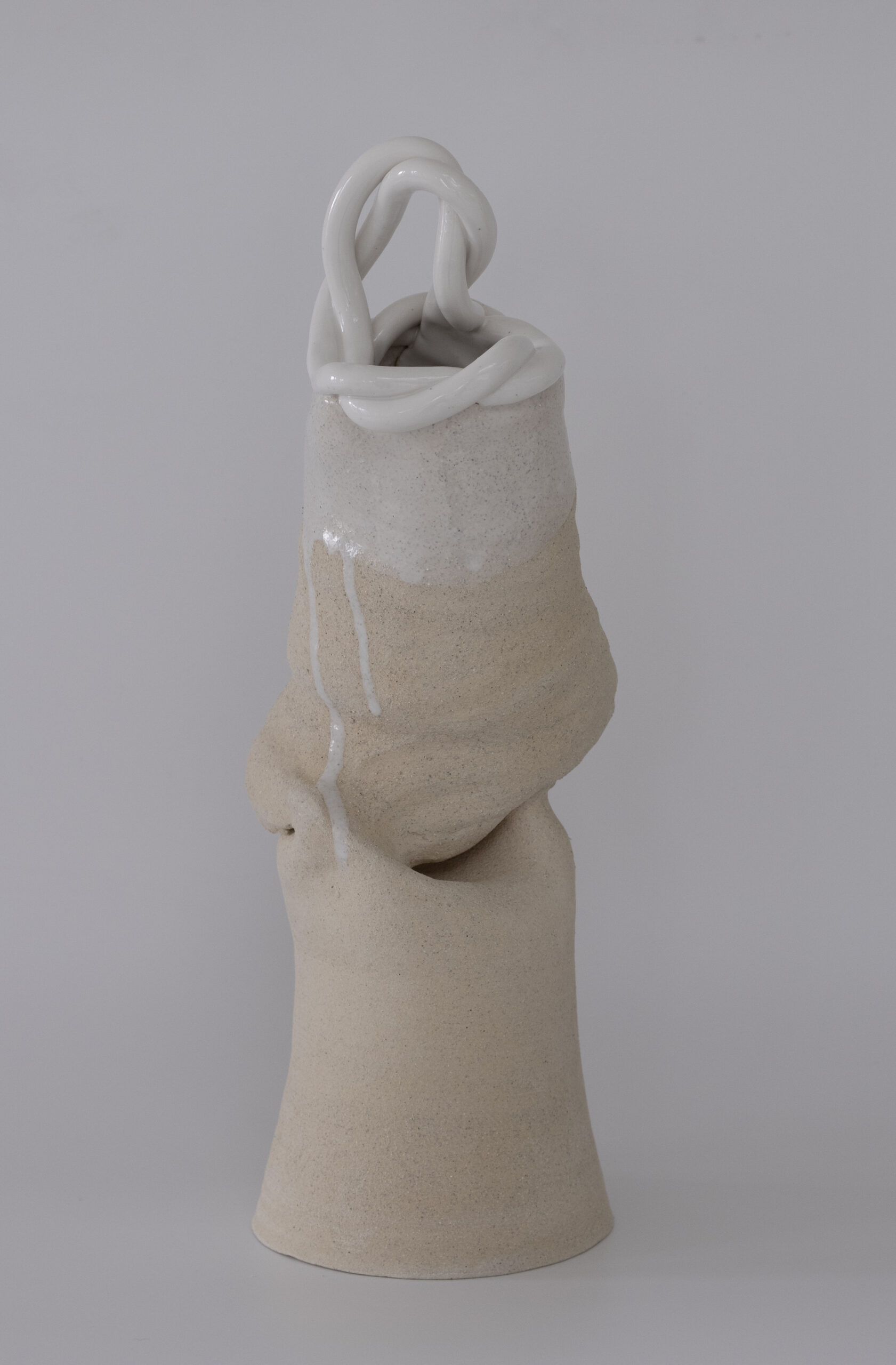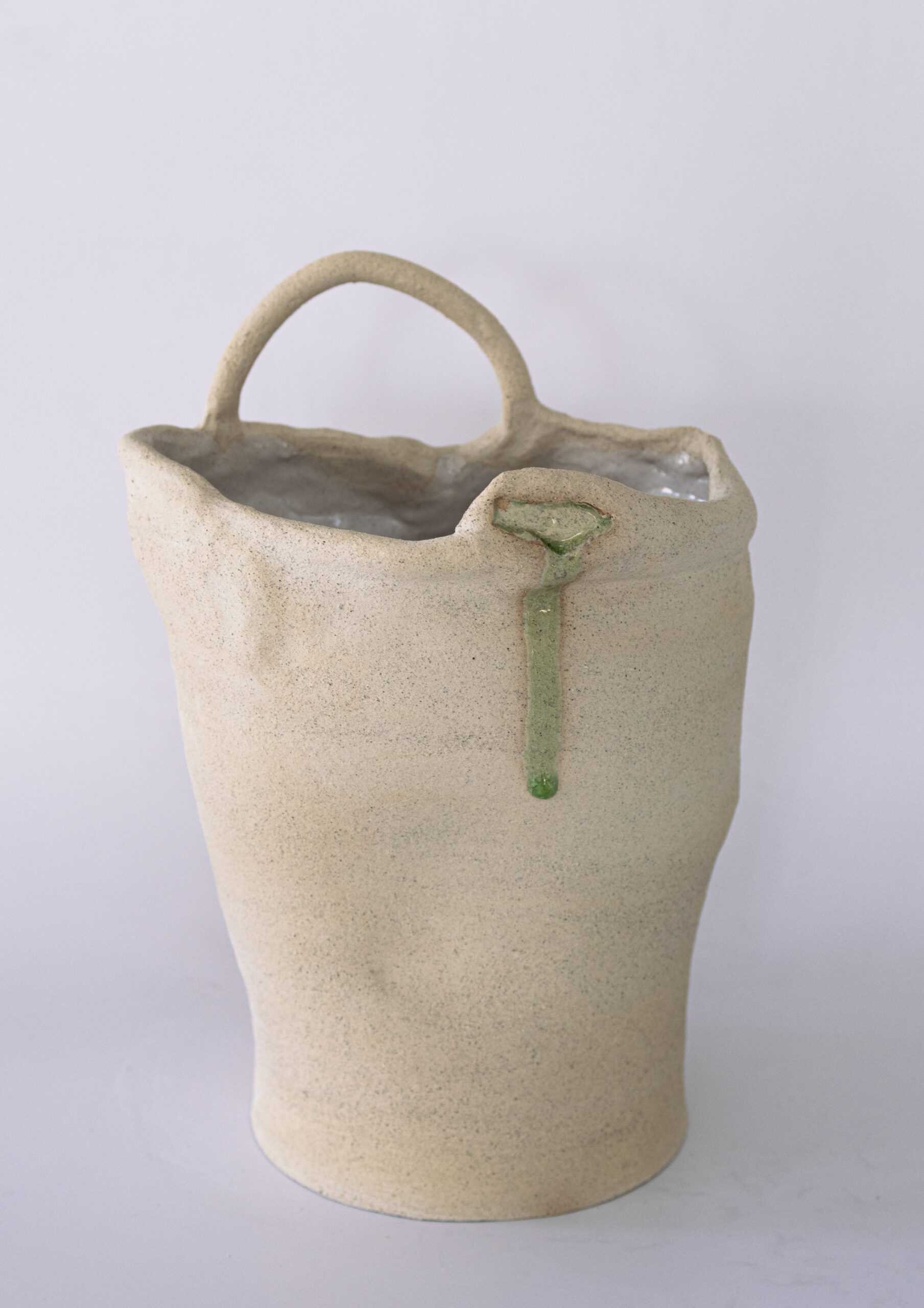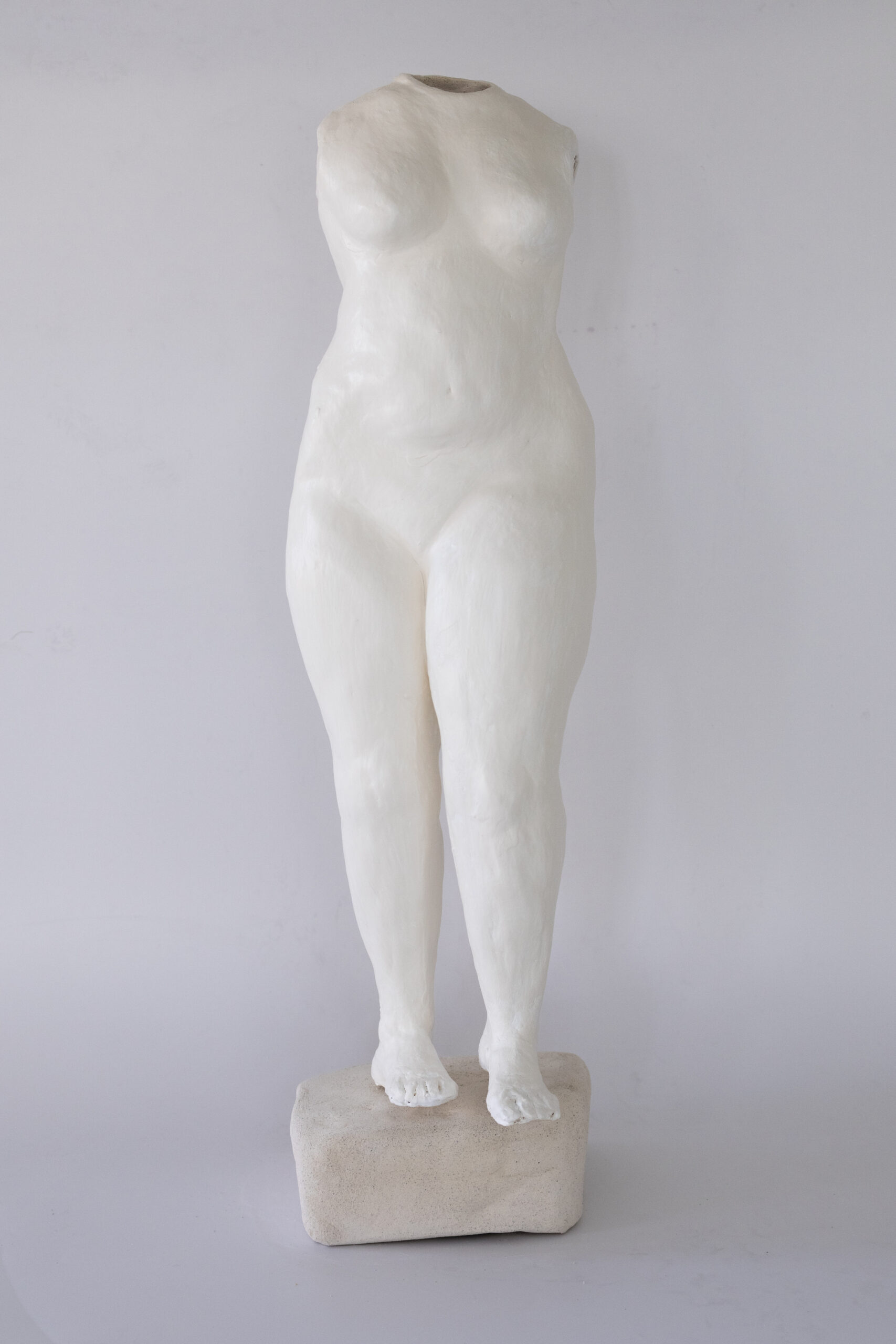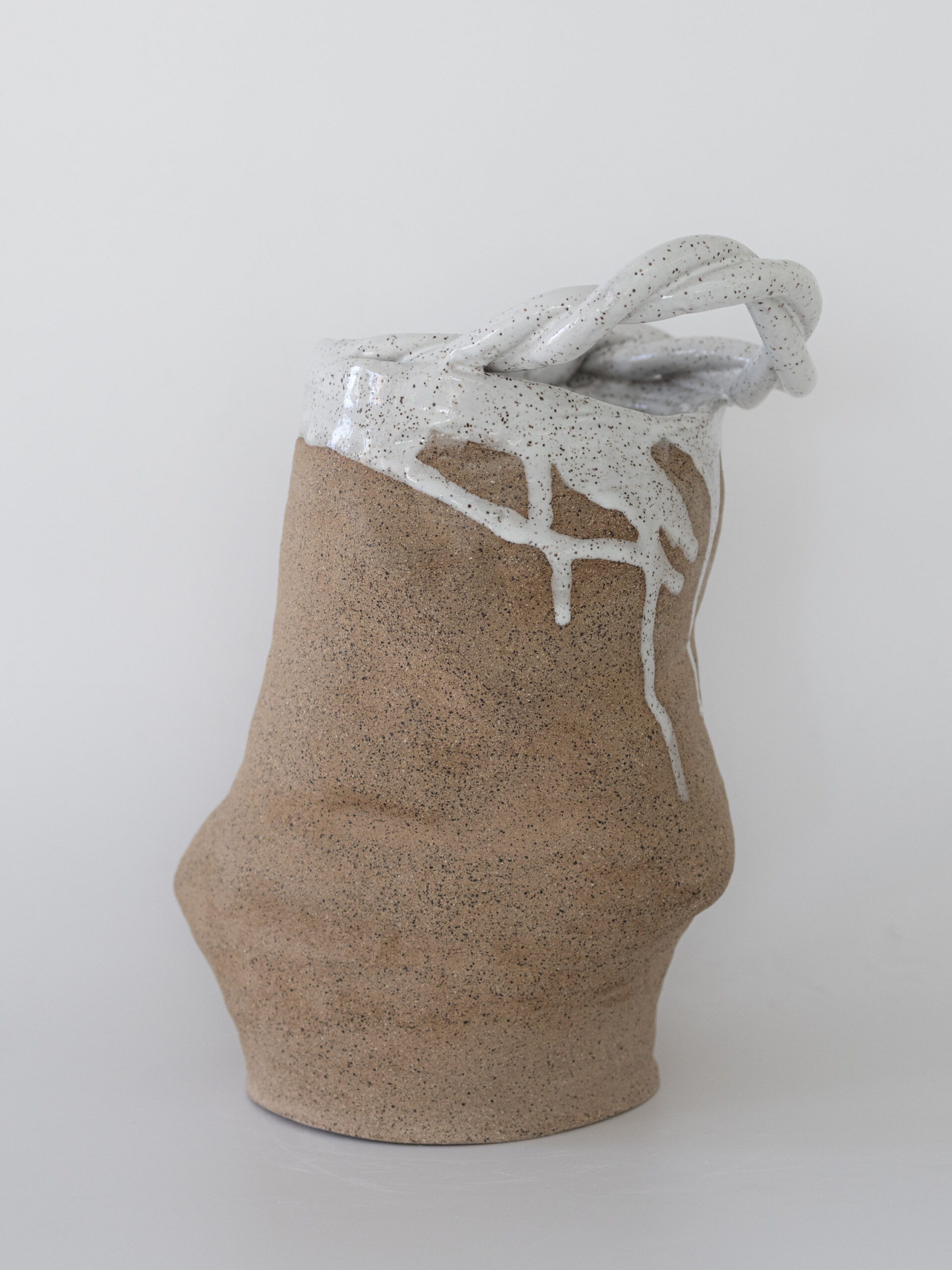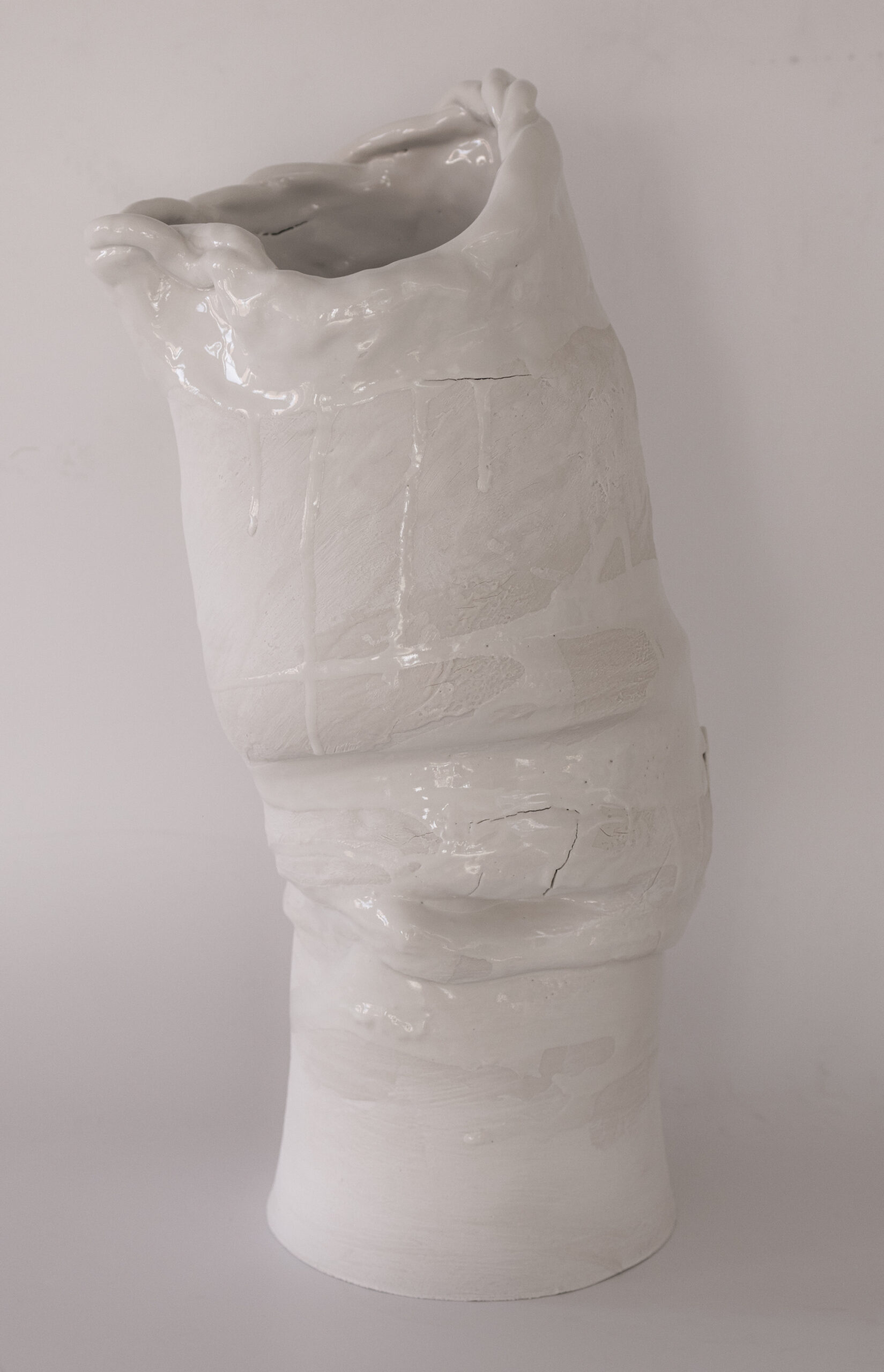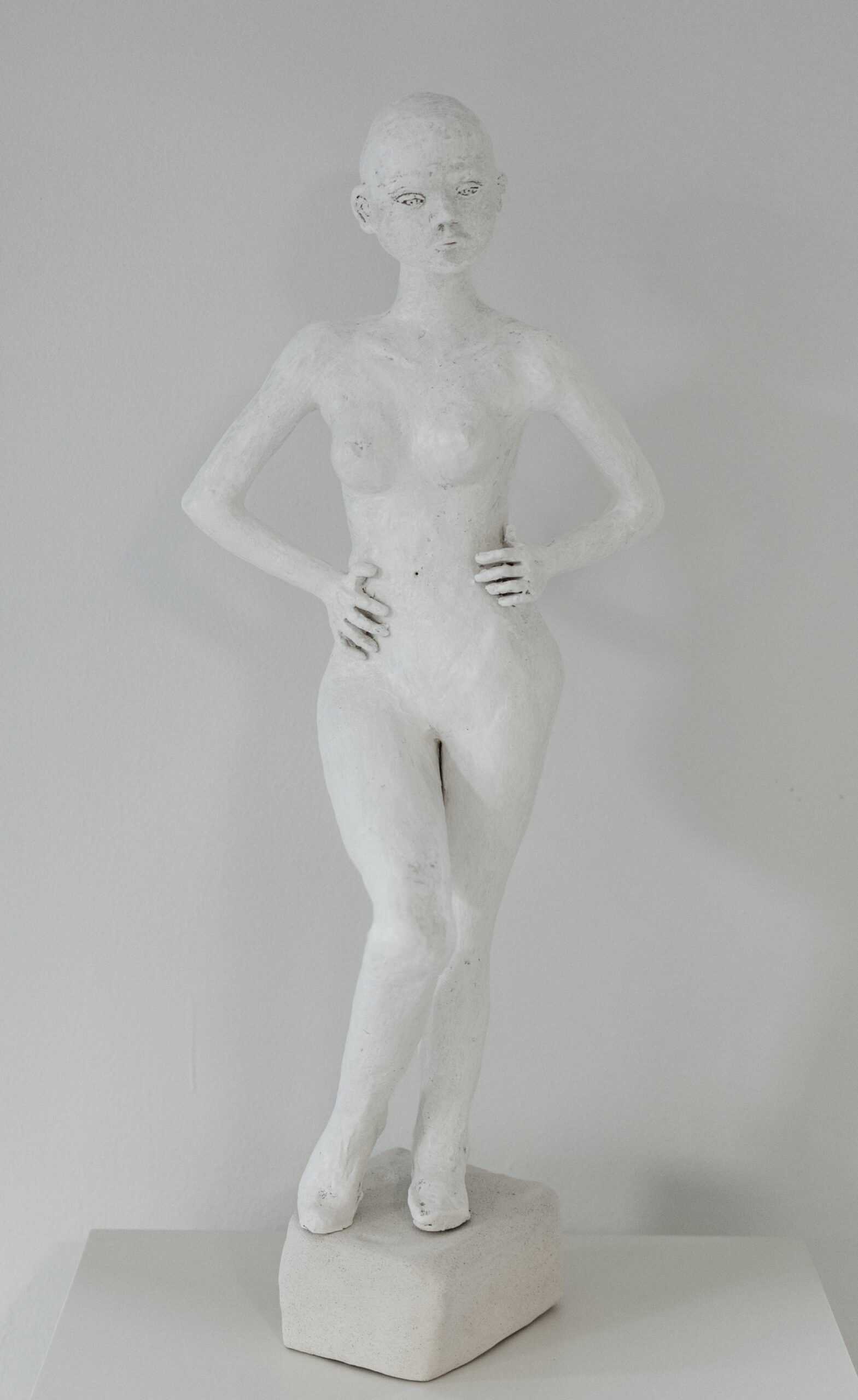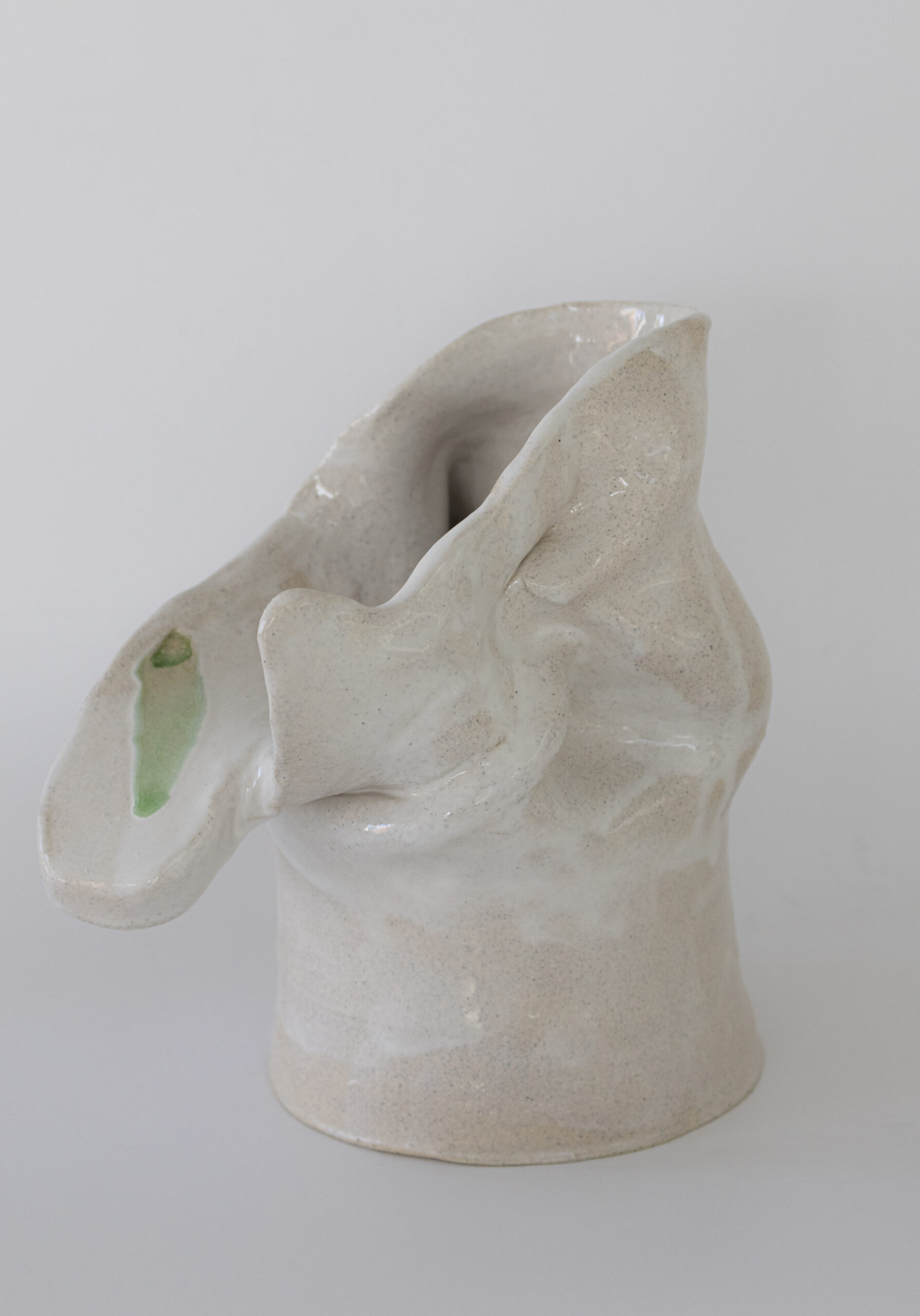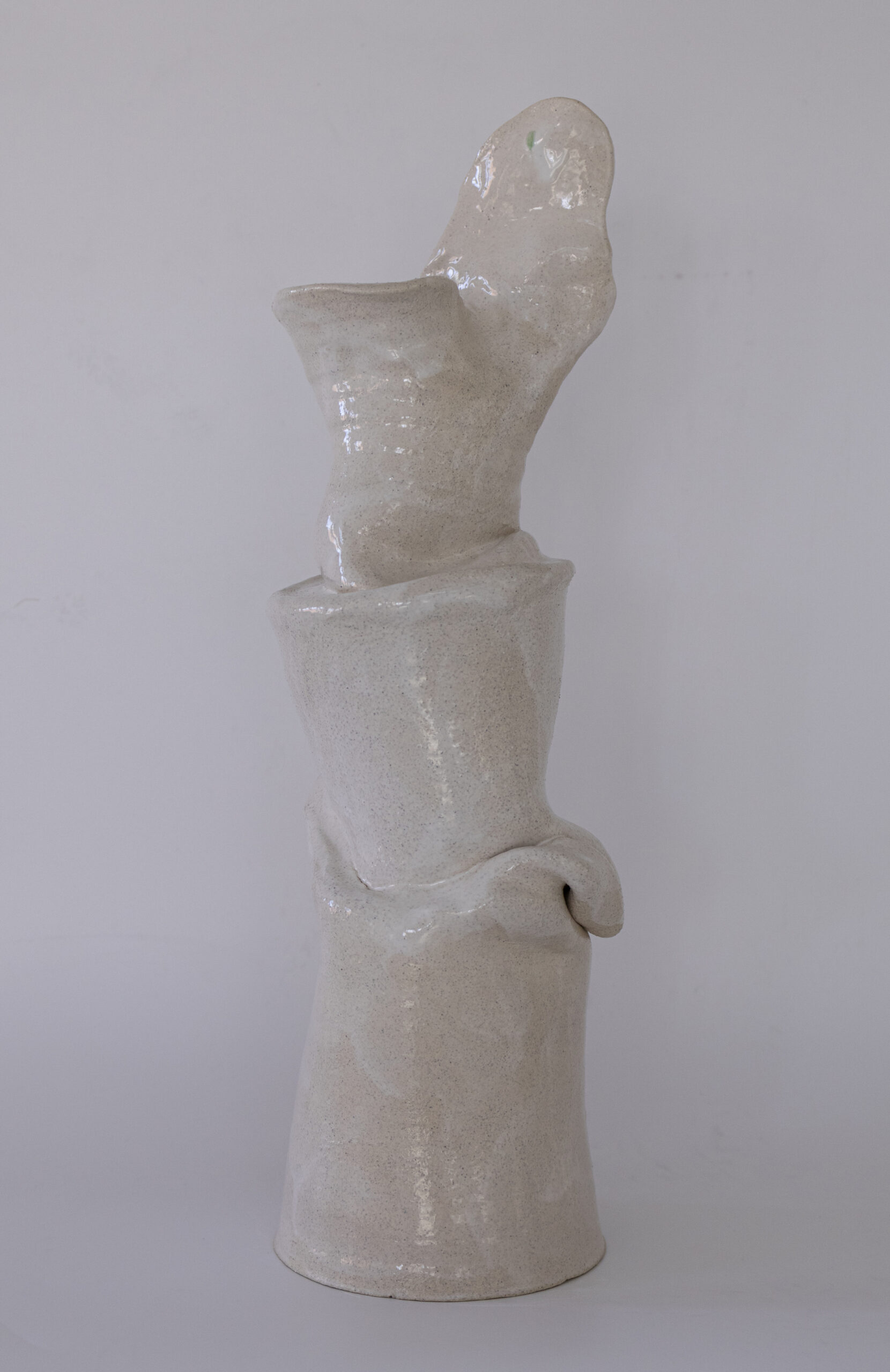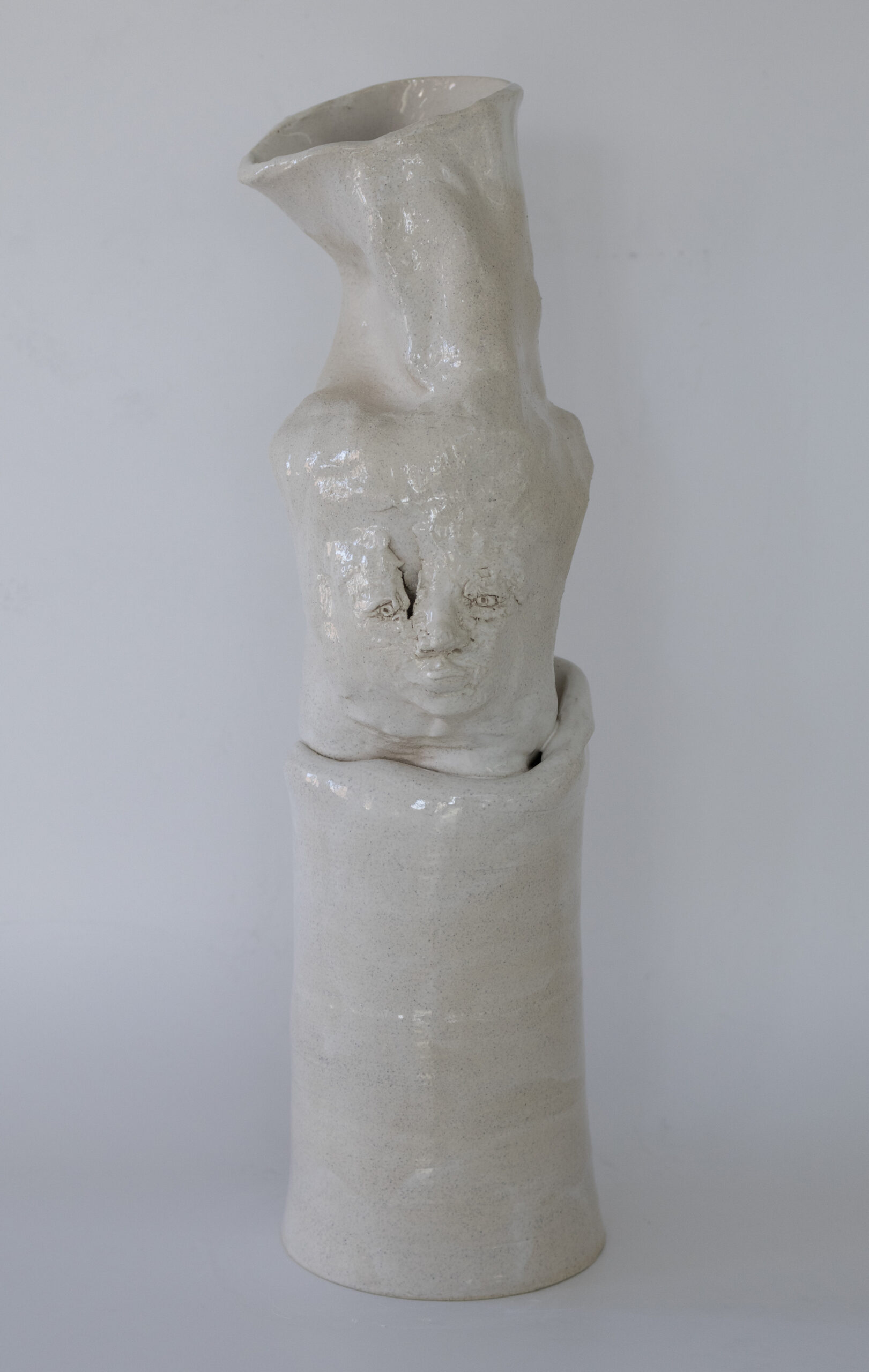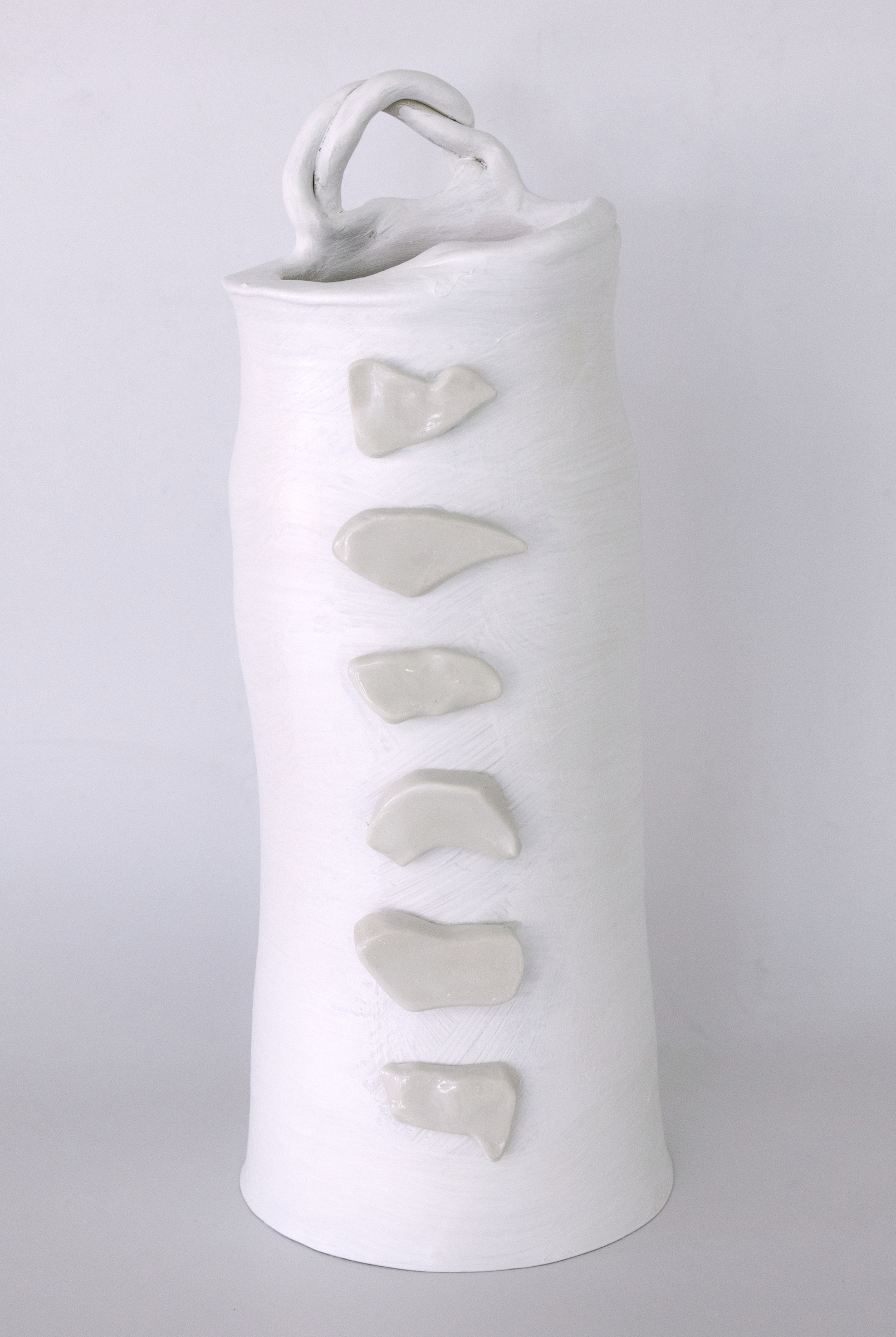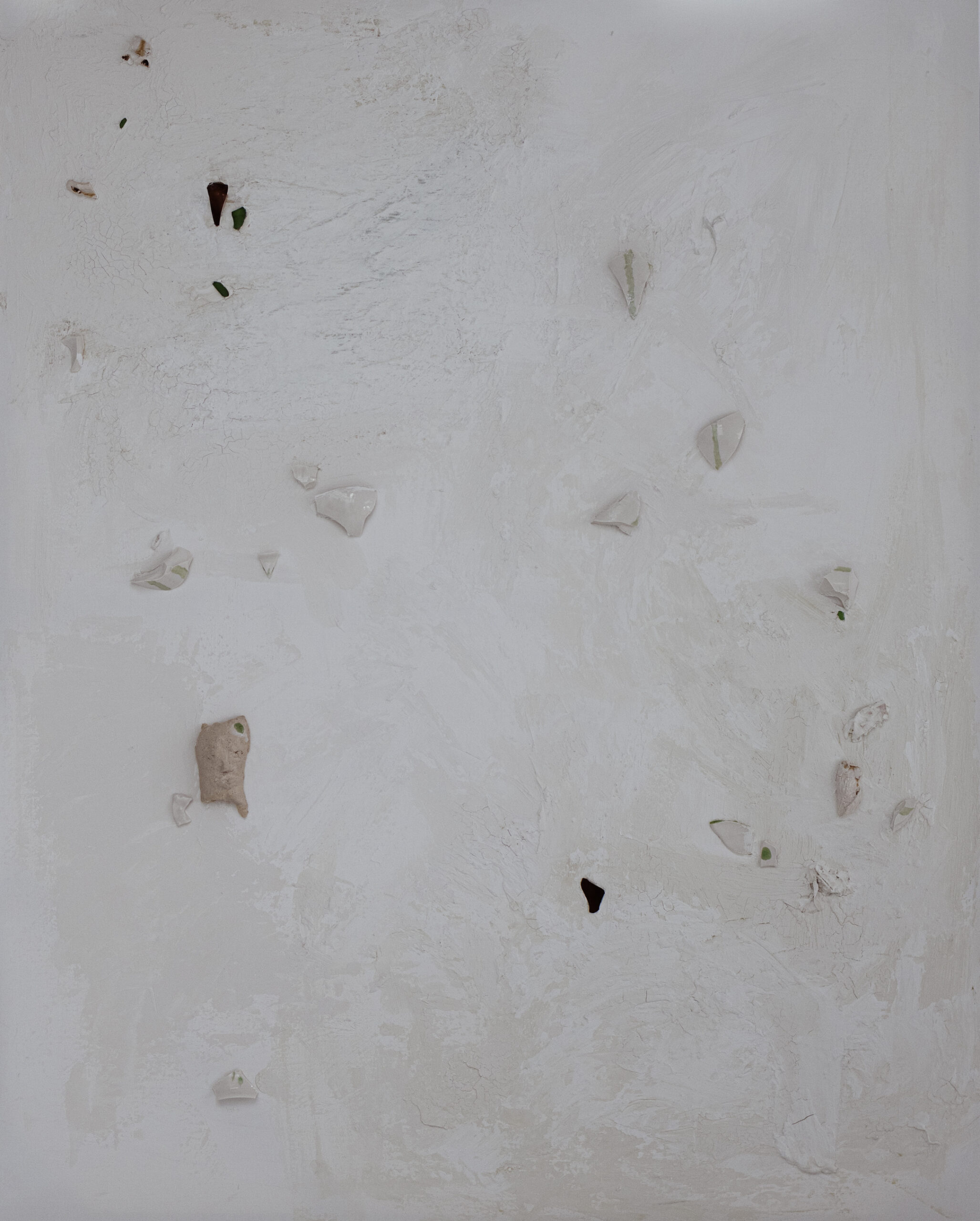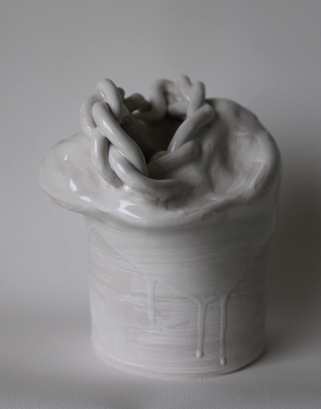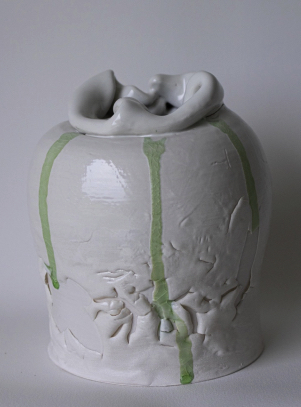 "Reacquainted", 2023, stoneware and glaze, 15 x 6 inches
"Partington Cove", 2023, stoneware, glass and glaze, 12 x 9 inches
"Radiance I", 2023, stoneware and milk paint, 23 x 7 inches
"Esmont", 2023, stoneware and glaze, 10 x 10 inches
"Be", 2023, porcelain and glaze, 17.5 x 8 inches
"Radiance II", 2023, stoneware, porcelain, glaze and milk paint, 27 x 12 inches
"Point Mugu", 2023, stoneware, glaze and glass, 10 x 10 inches
"The Climb", 2023, stoneware, glaze and glass, 20 x 8 inches
"Biophilia", 2023, stoneware and glaze, 21 x 7 inches
"Dorr", 2023, porcelain, glaze and milk paint, 16 x 8 inches
"Spiritual Self", 2023, plaster, cold wax, glass, porcelain, stoneware, paper, oil paint, acrylic paint, oil pastel on canvas in custom basswood frame, 72 x 58 inches
"Opening", 2023, porcelain and glaze, 9 x 8 inches
"Sanctuary", 2023, porcelain and glaze, 9 x 9 inches