the landscape is not still
February 28 – April 10, 2020
Opening Reception
Friday, February 28
6 – 8 pm
New York-based artist Leah Raintree presents ceramic and photographic works in her second solo show with Reynolds Gallery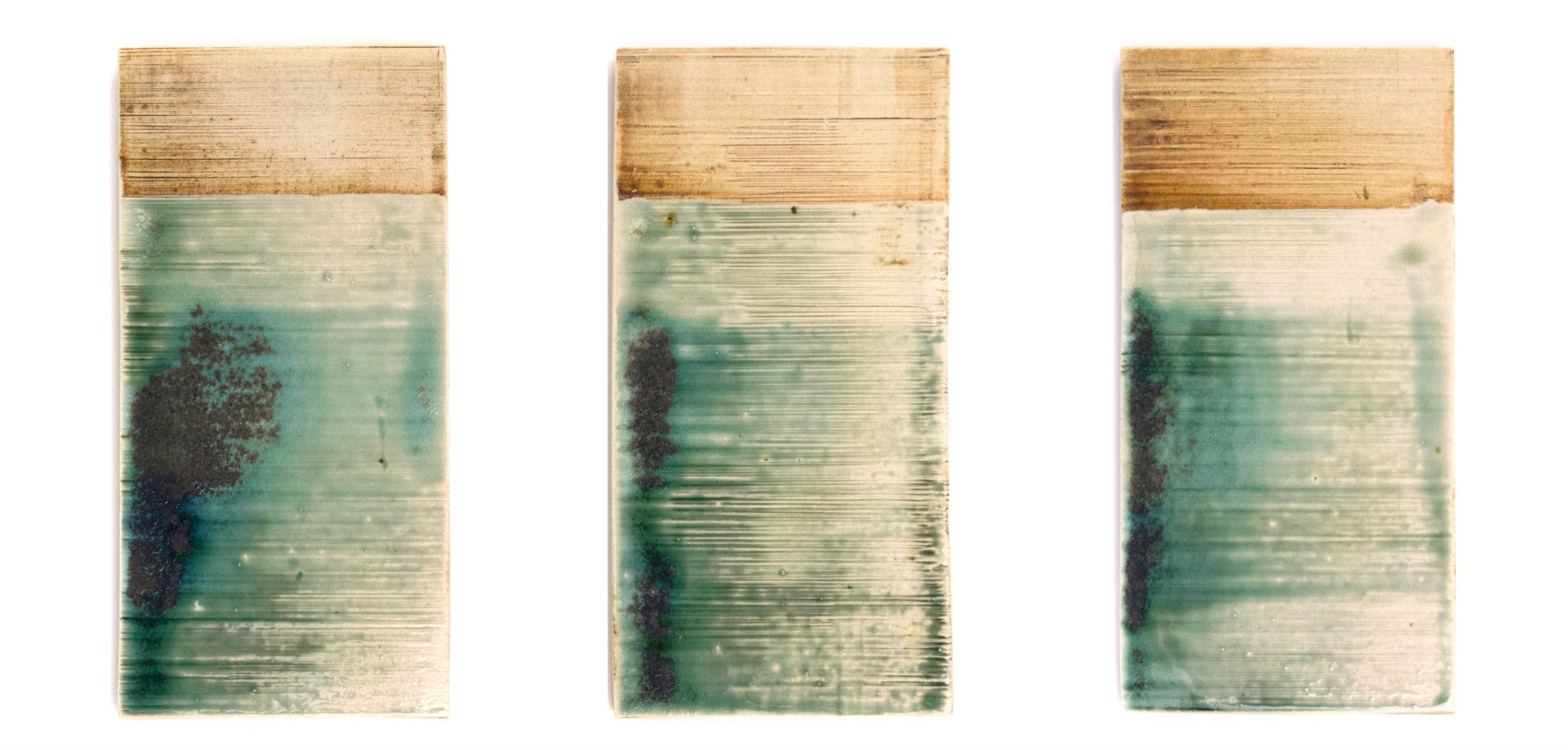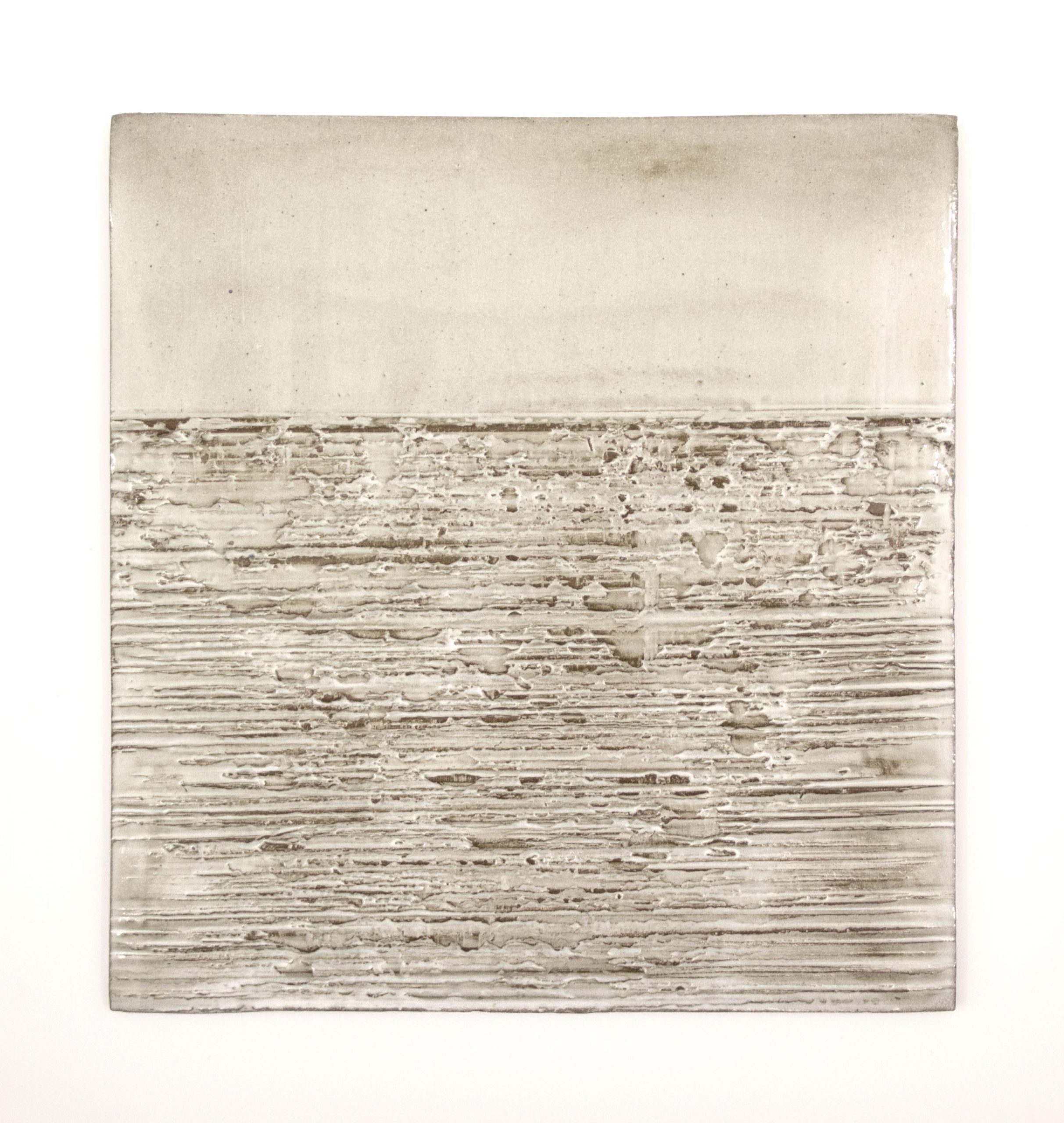 "the landscape is not still"
Central to the exhibition is the interrelationship between humanity and the planet, which Raintree emphasizes through her utilization of site-specific materials including sediment, clay and stone. These materials, later incorporated into ceramic, drawing and photographic processes, originate from Raintree's time spent in the glaciers of the Canadian Rocky Mountains, clay-rich Maine, and her childhood home in rural Virginia.
Read More
Several works were produced during her residency at the Banff Centre in Alberta, Canada, where Raintree responded to glacial activity within the landscape. hand that breaks the weather is a series of cameraless photographs produced by applying collected sediment, stone, and ice directly onto large-format negatives, enacting glacial behaviors of dragging and incising with these materials. The residue of this process creates an image that is enlarged in the darkroom, with light, time, and scale influencing the final works. In the series Alberta, she explores the range and characteristics of Alberta clay slip, achieving glassy greens in oxidation firings and rich ambers and purples in reduction, working with the elements of temperature and atmosphere to transform the clay.
The series Clay Hill originates from Raintree's residency at Watershed Center for the Ceramic Arts in Maine. Originally a brick factory, locally mined terra cotta was deposited onsite, creating a clay hill that has since naturalized into the landscape. Raintree incorporates the impurities and history of the clay into tablet-like slabs that oscillate between blocks of earth and pages to be read. By dragging the material into strata-like layers, she emulates the process of extraction and depositing.
Lastly, Raintree presents a series of ceramic works, Clearing, which are inspired by growing up on a small farm in southwest Virginia. These works specifically serve as a meditation of the artist's – and humanity's at large – interconnection with the earth, its cycles, and the profound ways that we continue to change it.
Exhibition List & Images
Exhibition Installation Photos