Gabrielle Teschner lives and works in Richmond, VA. She received a BFA in Sculpture from Virginia Commonwealth University and an MFA in Sculpture in the San Francisco Bay Area from California College of the Arts. Her artwork is in collections nationally and internationally including the De Young Museum in San
Francisco, Facebook HQ in Menlo Park, Google San Francisco, the Ritz Carlton Washington D.C., Goodtime Hotel Miami, Soho House Istanbul and Soho House Malibu.
Teschner's flat sculptures are composed of stitched, individually painted planes. She uses the symbolic language of architectural forms and natural forces to demonstrate the expressive power of spatial relationships. 
"I destroyed the block to make way for space. The guiding way of being is reduced to rubble. The forms of time and fact are open to change. Stay the course of finding new ways of thinking nothing. "
* This statement was arranged by selecting words and parts of sentences excerpted from an August 2015 NY Times T Magazine article titled "History Has No Place" concerning Japan's habit of tearing down and replacing revered buildings. -Gabrielle Teschner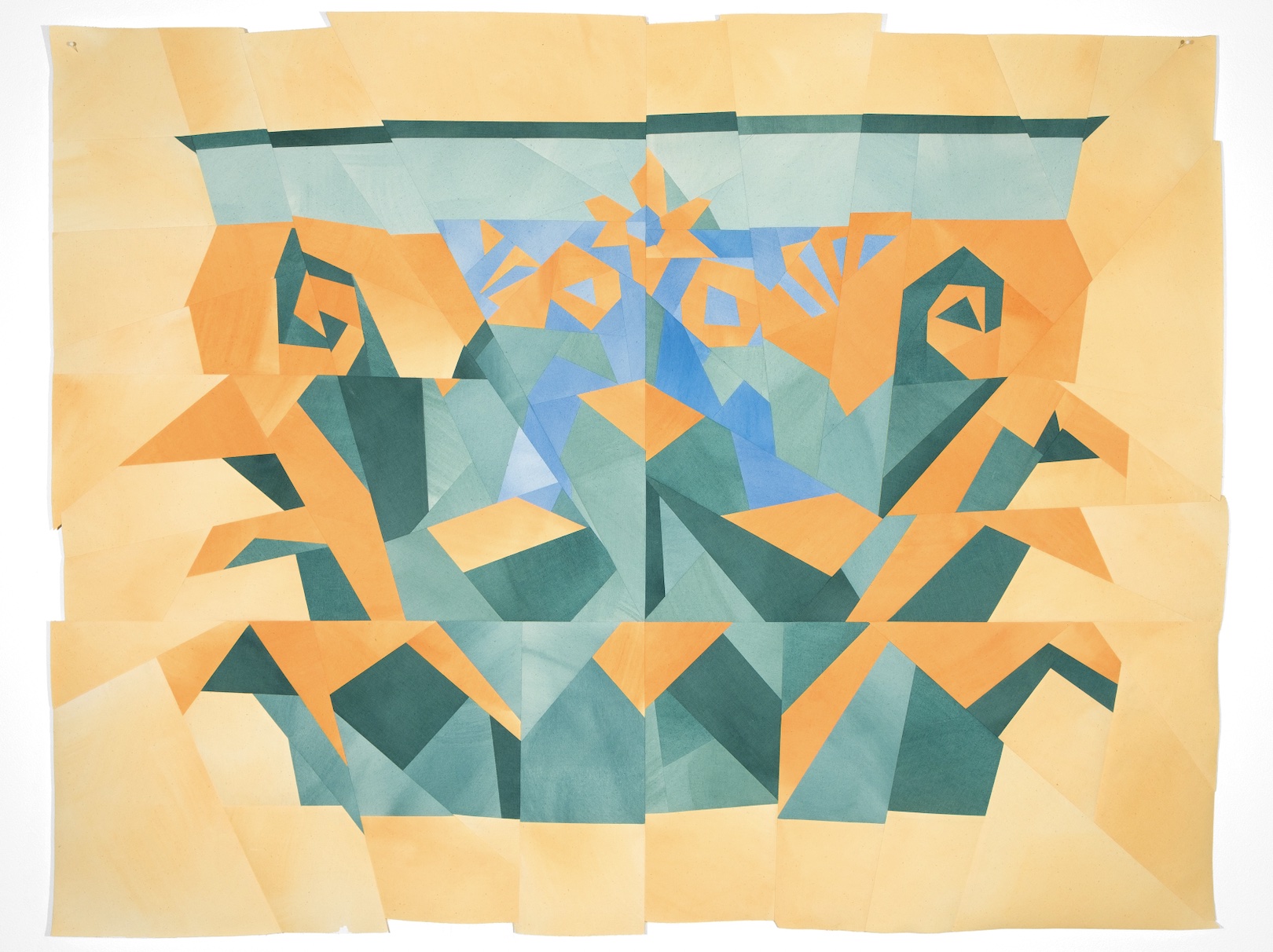 Known Passage, 2021, Acrylic ink on cotton muslin, 21.75 x 25 inches
Blue Stair Capriccio, 2022, Acrylic ink on cotton muslin, 22.25 x 19 inches
Acanthus, a play in 251 acts, 2022, Acrylic ink on cotton muslin, 36 x 46 inches
A Privileged Sky, 2022, Acrylic ink on cotton muslin, 56 x 30 inches