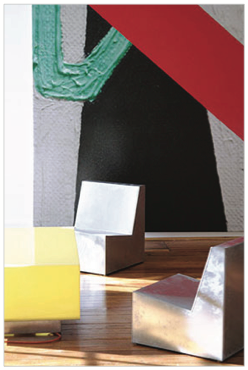 Beverly Reynolds founded the Reynolds Gallery in 1977, and for 37 years she led the gallery as it exhibited challenging contemporary art by regional, national, and international artists.  During Bev's leadership, the gallery became an important and established fixture in Richmond's art community and the east coast art world.
Through the years, Bev pushed to bring Richmond world-class works by artists such as Sally Mann, Ellsworth Kelly, Jasper Johns, and John Baldessari. Further she worked to develop opportunities for regional artists to expand their careers outside of Richmond.  These artists include Tara Donovan, Robert Stuart, Heide Trepanier, Kendall Buster, and Amy Feldman.  The gallery has always had a very strong relationship with Virginia Commonwealth University's School of the Arts as well as numerous New York City art galleries and dealers.  In addition, the gallery develops support for artists within the community through gallery talks, special events, and collaborations with art educators.
Today Reynolds Gallery includes 4,400 square feet of exhibition spaces and mounts over 15 exhibitions a year.  Alice Livingston and Julia Monroe are the co-directors of the gallery, and their combined experience in marketing, advertising, and art history make them a strong team for leading the gallery into a new phase after Bev's passing.  Alice and Julia will continue the strong legacy that Bev worked so hard to build and look forward to the future of Reynolds Gallery.