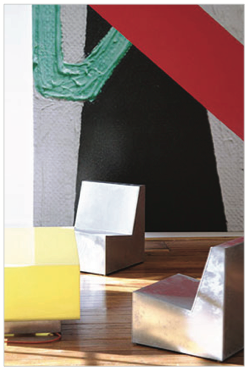 Beverly Reynolds owns and operates the Reynolds Gallery which exhibits significant and challenging contemporary art by local, regional and nationally known artists.
Over the past 30 years, she has brought art made by some of the most important artists to Richmond including Sally Mann, Ellsworth Kelly, Jasper Johns and Nell Blaine. In addition, she has worked to develop opportunities for local artists to expand their careers outside of Richmond. These artists include Tara Donovan, Robert Stuart, Philip Geiger, Heide Trepanier and Kendall Buster. During these years, Bev has developed a strong working relationship with nationally recognized Virginia Commonwealth University's School of the Arts and numerous New York City art galleries and dealers.
Several years ago, in an important step to promote new and innovative art by emerging artists, Reynolds doubled the size of the gallery to 4,400 square feet. The gallery currently mounts approximately 15 exhibitions and installations a year. Bev develops support for artists within the community through exhibitions, gallery talks, events, and partnerships with art educators and institutions.